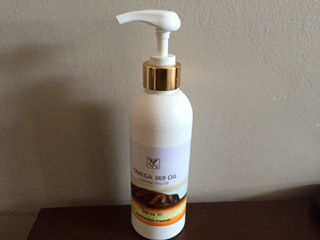 Strong family love and support was definitely the main factor that tied me through my darkest moments during topical steroid withdrawal. Even when my sister was having her holidays in Perth, I was always in her thoughts and she looked out for any way that can help to relief my pain. That was how I was introduced to emu oil. When she was visiting a farm that produced natural emu oil, she discovered the benefits of this oil especially for skin condition as severe as burns.
This is one of my best skin protection oil when my skin was at it's worse and even now when I have any raw wound from my rash, this is one of the only oil(other than coconut oil) that doesn't sting. After applying, my rash generally looks less inflamed and it soothes the skin and doesn't feel raw and painful. When any of the broken skin feel stinging to any moisturizer or antiseptic cream, I will first coat a thin layer of emu oil. The spot tends to heal faster and less oozy.
Before the invention of commercialized bottled moisturizer, the Australian aboriginals used emu oil as a natural skin emollient. Emu oil's unique combination of polyunsaturated fatty acids has anti inflammatory properties that can penetrate down muscles tissues and joints. It is also used topically to improve healing of wounds, cuts and burns from radiation therapy, to heal surgical wound, to reduce redness from acne, psoriasis and many more other skin conditions.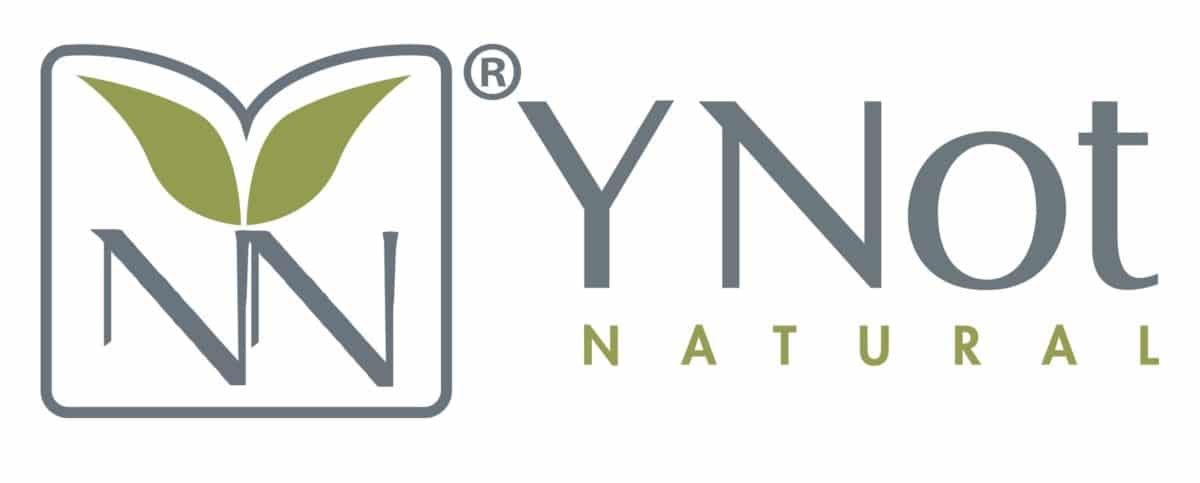 What I like about this farm's emu oil is that the emu are free range and they run on organic farmland. Y-Not Natural also uses world standard's extraction process, persevering it's content and synergy as they extract the oil. I have tried another brand of emu oil and it doesn't have the similar soothing effect and the liquid clogs up and it's not easy to spread.

There are several brands in the market, however, this specific brand has good potency and is more effective, reducing the inflammation and sting-free on raw wound. It is also pure, emu are free range in an organic farm environment, and no additional chemical ingredient added into the oil. It also does not have any white residue and not too heavy/dense.
Testimonials :
Since then I have been using Emu Oil. This is my favorite oil and I use it on my face, body, feet, anywhere I feel dry and itchy. Before I knew Y-not-natural, I tried other emu oils, but the quality is different, Y-not-natural Emu oil is the best, penetrate the skin quickly and not oily. Now all of my family use it when their skin is dry, stiff neck, get bruised, scratch or cut. Thank you very much Y-not-natural for a quality product and great service – Chikako Ishikawa
I have been using Y-Not Natural products for the last six months and the quality is just wow – Gina
Recommended by Dermatologist :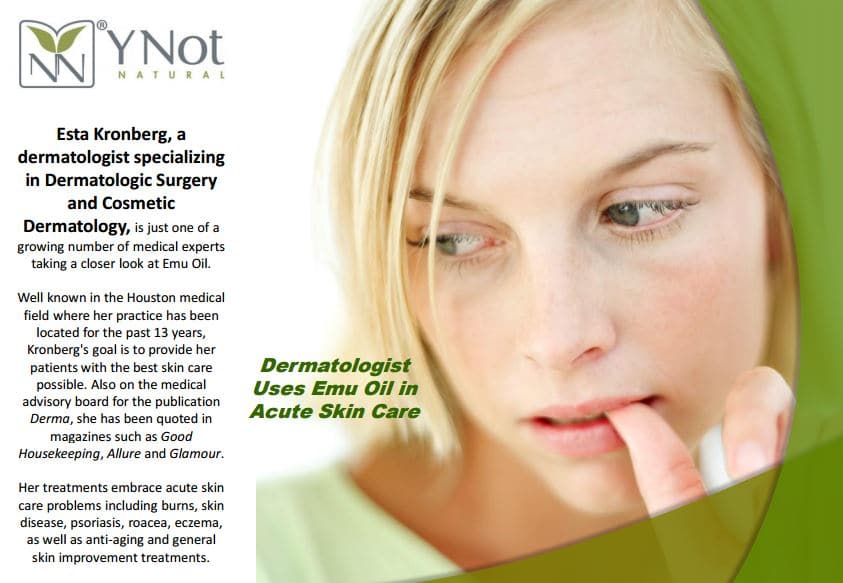 [Update March 2017] :
Now Available : 100% Pure Emu Oil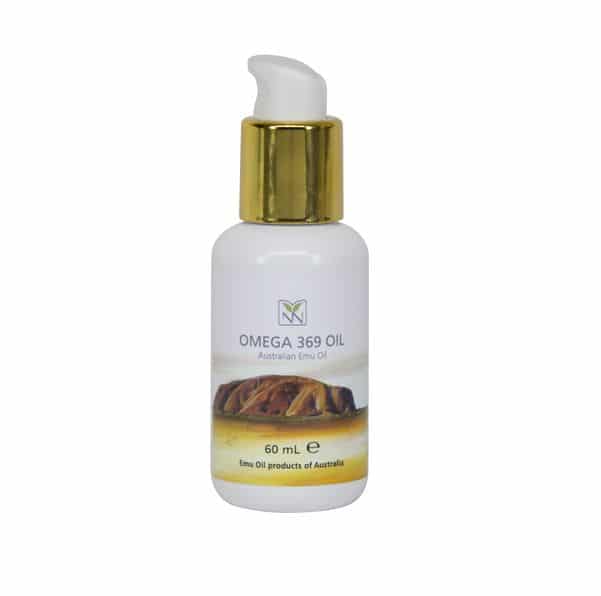 No 1. Australian Manufacturer of Pure Emu oil products.
Non steroidal, natural anti-inflammatory relief.
Rich in Vitamins K, E and A
100% Pure Australian free range Emu Oil.
Introductory Price exclusively for our readers! $15 (UP $36) for 60ml
[Terms : 1. Limited to 1 bottle per customer 2. This price will only be applicable to limited stock allocation, while stocks last]