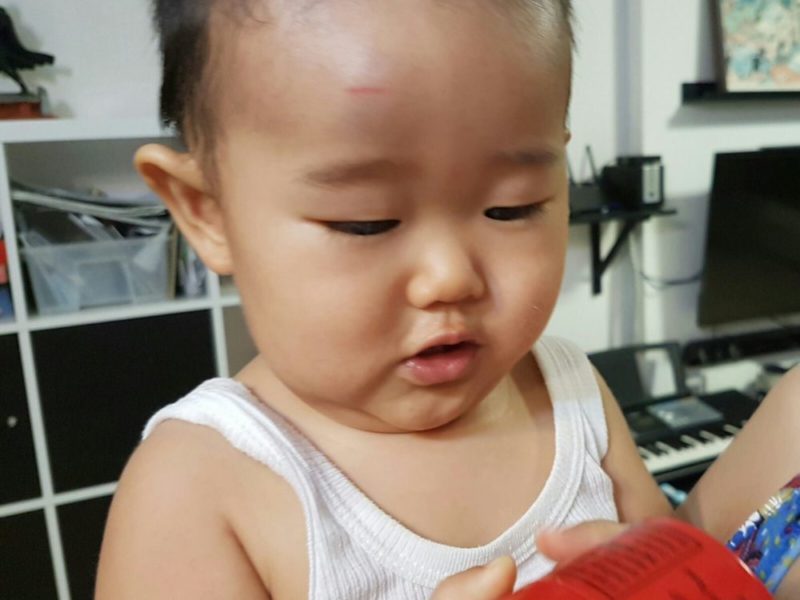 Having a baby who just started walking means you have be prepared for bumps and cuts.
Toddlers tend to be inquisitive and curious, trying new stunts like holding a ball while walking very unsteadily. As much as we can try to baby proof the house, they could still  actually slip and fall.
If your toddler gets a scratch or bruise from a fall, do keep a tube of Lucas papaw ointment handy. This ointment is suitable for babies, and has antibacterial and antimicrobial properties. You can apply on the wound after washing it will a mild antiseptic.
The tub is red and attractive, your toddler will be distracted easily while you apply on his/her forehead.
A truly handy ointment to have for any home with young kids!
Lucas Papaw is also a good treatment remedy for eczema inflamed skin. Read a detailed review here.
Order Lucas Papaw-25g Now
Order Lucas Papaw-75g Now