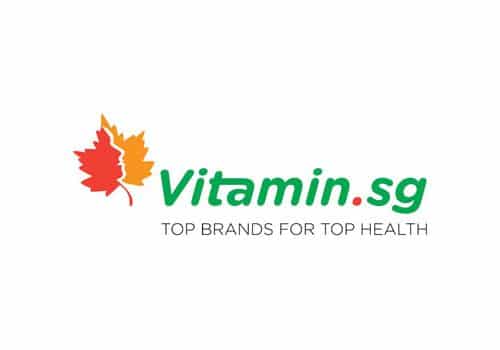 Discount : 5% OFF* usual price  |  Coupon code : "SKINSHARE"
We consume health supplement when we have a health condition that requires specific vitamin or mineral or when we are too busy to include a wholesome nutritious diet in our busy daily schedule. Vitamin.sg is an e-commerce portal that offers a good range of quality health supplements from many top brands worldwide. It is owned by Sainhall Nutrihealth, founded in 1990, who is a leading distributor for health and nutritional products in South East Asia. Their mission is to bring quality health products to Singaporeans at reasonable prices.
Recommended Health Supplement for Skin Health

Vitamin.sg carries several top branded supplements like Blackmore(Australia), VitaHealth(Australia) and Sundown Naturals(USA). In addition to health supplements, they also carry small selection of skincare brands like Derma E(USA) and essential oils products from Tea Tree Therapy(Australia). This portal offers many health supplement brands and range, you will have a good variety of choices for each type of supplement, sometimes too many that you are spoilt for choices. We have highlighted some of the brand/products that would be suitable for eczema skin health :
Sundown Natural Cold-Pressed Flaxseed Oil
Sundown Naturals®, from USA offers a full line of the quality vitamins and supplements that are 100% free of gluten, dairy, and artificial flavors. Thus, their products are suitable for allergy-prone or sensitive diet needs. One of the key feature of this brand is that ALL their vitamins and supplements are 100% Non-GMO (genetically modified).
Omega-3 is an essential fatty acid that is vital for healthy skin and are classified as essential fats. They are essential because your body cannot produce them on its own so they must come from your diet. Most of us are aware that oily fish like salmon are rich source of omega-3 fatty acids. However, even though salmon & tuna are generally low-mercury fish, there are still slight concern of mercury exposure. Flaxseed oil is a safe and low or non-allergenic ingredient which is a reliable source of Omega-3.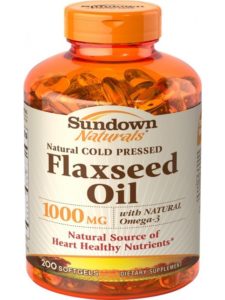 Sundown Natural's Flaxseed Oil supplement is natural and cold-pressed. It is made of organic flaxseed. The flaxseeds go through a unique cold processing method where they are pressed at very cold temperatures and processed without solvents, to mantain its integrity.
The price for a bottle of 200softgels for our readers with 5% coupon code ("SKINSHARE") is $44.08 (UP $46.40).
Holistic Way Acidophilus Complex
Probiotic is not only important for healthy gut function but also for the skin immunity. Certain strain of these healthy bacteria specifically helps to improve skin condition like eczema. These microorganisms help with our skin's immune system and to fight bad bacteria and fungus. Most skin diseases arise due to weakened skin immunity and made worse due to continuous application and consumption of antibiotics. Read more about how specific probiotic supplements can help alleviate eczema here.
Holistic Way High Strength Acidophilus Complex has 15 billion active probiotic cells (good bacteria) that helps support digestion and immune function and helps maintain a healthy and robust intestinal flora. It contains Lactobacillus rhamnosus which is suitable for eczema condition and Lactobacillus acidophilus which is a good general bacteria strain for health. The price of a bottle of 30 vegecaps costs $31.35 after 5% discount using coupon code ("SKINSHARE").
OLIVA Forte Enchant for Skin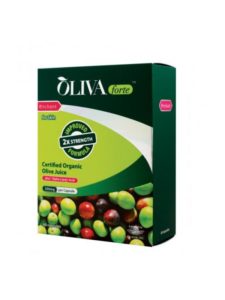 OLIVA forte™ from USA contains a unique formulation of natural biophenols derived from the patented Olea europaea (olive) extract which is harvested from the pulp of organic olives. Its minute molecular size allows it to be quickly absorbed and metabolised in the body, offering remarkable free-radical protection. Although similar biophenols are found in the best extra virgin olive oil, its concentration in olive juice is 300 times greater. Therefore, the multi-action biophenol effect of just one capsule of OLIVA forte™ is equivalent to consuming 8 to 12 ounces of the finest extra virgin olive oil.
One of the key strengths in OLIVA forte™ is the extensive range of clinical trials their product has undergone. Many customers with eczema for years noticed improvement after consuming this supplement regularly. There has also been many good customer review and testimonials on how this supplement has helped them.
Exclusively for Skinshare SG readers, 5% discount is also applicable when you purchase a box of Olive Forte. There are several different types of Olive Forte supplement, for the skin health, choose Enchant for Skin 60 capsules $84.55(UP $89). The price for a box of this supplement is slightly on the higher side because it uses only 100% certified organic olives. In addition, the patented extraction process named applies the highest safety standards and is completely non-toxic.
Wide Selections of Natural Skincare & Health Supplements
Skinshare SG readers, family and friends will have exclusive discount of *unlimited 5% discount on any regular priced items under these brands :
Sundown Naturals
Vitahealth
Holistic Way
Oliva Forte
NZhealth Naturally
Derma E
Natralia
Promotion is valid from 15th May 2017-31st Dec 2017.
How to apply the Coupon code
Vitamin.sg online shop is easy to navigate. You may search via the "Search bar" on top or by different brands or by category of vitamins/supplements. Once you have chosen your desired products :
Click "Add to Cart".
Once you have finished your shopping, you may mouse over the "Shopping Cart" to check your list of products.
Click "View cart" and select option "Use Coupon Code" at the left bottom (shown in picture below).
Enter "SKINSHARE", then click "APPLY COUPON" green button. The discount will be reflected at the Subtotal (not next to items in cart).
Continue to "Checkout".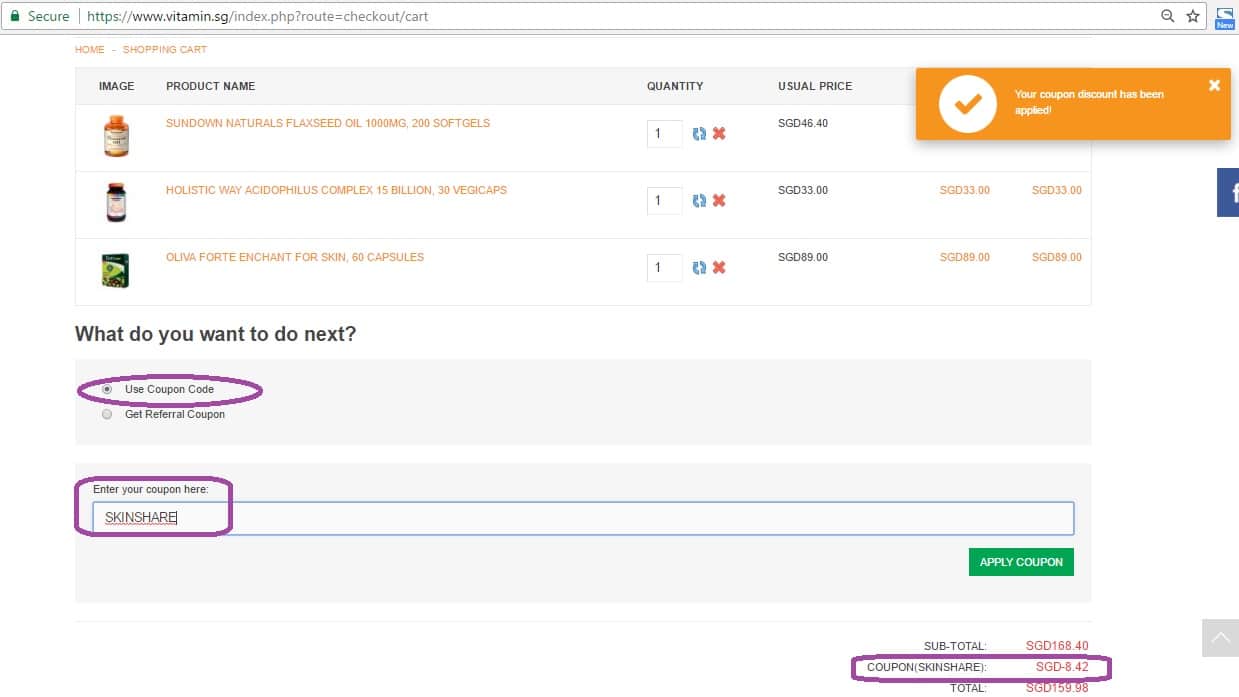 Start your health supplement shopping here today!