Aveeno was founded in America, back in 1945. Their mission is to use only high-quality natural ingredients—grown in regions that provide an ideal environment for the plant to thrive and produce beneficial ACTIVE NATURALS® ingredients.
Their scientists follow high standards of ingredient selection, formulation and manufacturing, with processes that retain the strength and purity of the ingredients.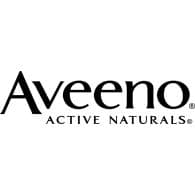 This product has received the NEA Seal of Acceptance™, which means that it satisfied the National Eczema Association criteria. The criteria includes a list of ingredients and contents that should be avoided because of known irritants. It also reviews that the product has been created and intended for us by persons with eczema or severe sensitive skin conditions.
What is Colloidal Oatmeal?
Colloidal oatmeal is simply oats ground into an extremely fine powder. ACTIVE NATURALS® Brand developed a special milling process to create colloidal oatmeal. This finely ground oat locks in moisture and retains the soothing effects of the whole oat grain, relieving dry or irritated skin.
How to use
Fill a bathtub with water, pour the contents of the oatmeal powder and run your hands to mix them well. Soak in the tub for up to 15 minutes. If you do not have a bathtub, you may use a pail and submerge the affected skin into the milky bath water.