Delivery and Payment Info
Local Singapore Delivery
Delivery method
Delivery Time
Rate
Local Mail (SingPost Smartpac)
5 – 6 working days
SGD1.90
Local Courier
3 – 4 working days
SGD4.45 (free for orders above SGD60)
Urgent Courier
Within 24-36 hours
(Refunded if unable to find drivers)
SGD12
Note for SingPost Smartpac:
Smartpac deliveries will be deposited in your mailbox. There will be no sms/call prior to delivery. You may check your mailbox about 3-5 days after order is placed.
Note for courier delivery:
Remember to input your mobile number and any delivery preferences when placing your order so we can make arrangements. We will try to deliver according to your preference, on a best effort basis. Delivery schedule is 9am to 9pm on Monday to Saturdays.
If there will be nobody at home during the day, you may instruct the delivery person via sms when contacted to leave at a safe place outside your door (at your own risk).
In the event when a delivery was attempted and no one was contactable, there will a re-delivery at the earliest available date. However, if the parcel still cannot be delivered on the 2nd attempt, there will be a charge of SGD5 administrative fee.
Note for urgent delivery:
We will book a driver to deliver on same day(best-effort basis) or else next day. Urgent delivery is also applicable on Sundays. However, if no driver can be found by the same day, we will contact you to provide and update and refund the surcharge to you.
Note about Self-pickup
Self-pickup is available at our self-collection centre, only for orders above SGD50. Please enter your mobile number in the order form, we will contact you to coordinate the pickup. Location is at Pulasan Road (2 bus stops from Eunos MRT) : Directions
International Deliveries
1. We provide international delivery to most Asia countries – Malaysia, Hong Kong, Philippines, Indonesia, Brunei, Vietnam, South Korea, Macau and Taiwan and some other countries globally eg. Australia, New Zealand, UK(United Kingdom), United States, Canada and Europe.
2. Our shipping charges will be automatically reflected once you have updated your 'Shipping Address' during Checkout.
3. For all other countries, you may leave your email and product order quantity via email to [email protected] and we will get back to you on the shipping charges and credit card payment link. Alternatively, leave your email at the chat on the left corner below and we will respond to you as soon as we can.
4. We will ship via International Courier Companies which you can choose during checkout with rates depending on the estimated delivery timing. Tracking will be available.
5. For international delivery, you will need to pay for your own local tax or import duties as required by your country.
6. We will not be able to refund/return/replace the products for international order.
Returns / Exchange Policy
1. We offer a 7 Day Return/Exchange policy for our local customers.
2. We require that all items requested for return is unused and unopened.Items are expected to be in the exact same condition as when you received it, and is in the original packaging with all tags, if any.Skinshare Singapore reserves the right to reject any return/defects.
3. We will issue an exchange or refund via exact product replacement or store credits only.
4. Kindly note that all returns/exchange have to be made at our location (10 min. from Eunos MRT) for checking. If you would like to request for non-defect returns via delivery, kindly note that there will be courier charges applicable. We will not be liable for any loss or damage incurred in the process of shipping item back to us.
5. Note that the return terms are different for defect and non-defect items. Kindly refer to the guidelines below.
Defects:
1. If you received a defective item, please notify us within 7 days of receipt via email.
2. Please explain nature of defect and include photos or video.
3. Once defect is confirm, we will send a replacement.
Cancellations:
1. Kindly note that we are not able to accept cancellations after the order's payment has been processed. Should you change your mind after placing the order online, you can opt to return/exchange the item at the terms above under non-defects.
Payment Options
1. Our modes of payment includes: Singapore local bank transfer, DBS Paylah!, UOB PayNow, and Credit card.
PayNow
OPTION 1: Scan the QR code below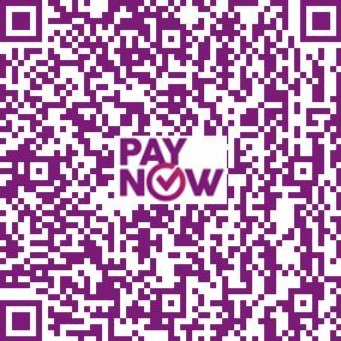 Option 2: Use your banking mobile app to make PayNow or PayLah! payment to Singapore mobile number:
98753185 (BEECO)
2. Orders are shipped only upon confirmation of payment.
Retail Outlets
1. Some of our products e.g. YNotNatural Emu Oil range and Eczema Bamboo Gloves are made available in some retail stores in Singapore.
2. However, do note that the pricing may differ slightly from our website online price and the purchase policy at retail is subjected the respective retail outlets.