Invisible protection for sensitive, cracked, itchy skin.
Gloves in a Bottle is a shielding moisturizing lotion designed to protect sensitive skin. Suitable for those with eczema, dry skin, psoriasis, contact allergy.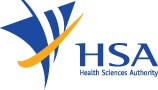 Singapore HSA Approved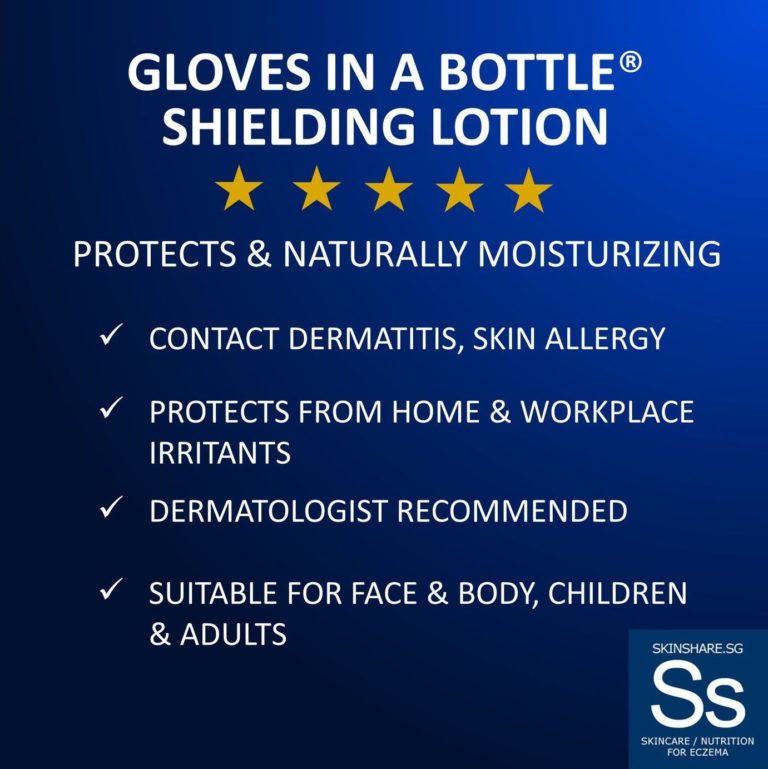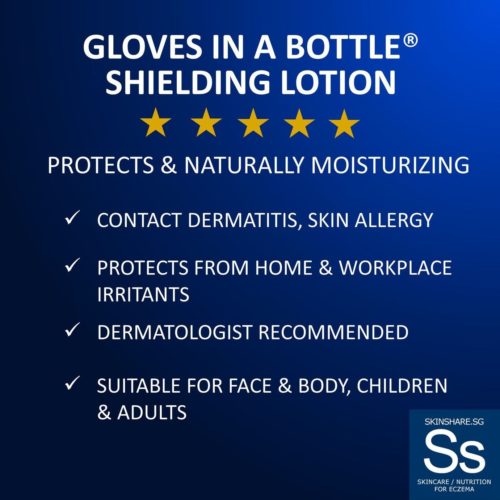 How does Gloves In A Bottle work?
Instead of attempting to replace natural oils, Gloves In A Bottle forms a web or bond with the dead skin cells that works like an invisible pair of gloves. This invisible pair of gloves helps reduce the natural oil and moisture loss allowing the skin to heal itself. Gloves In A Bottle helps the outer layer of skin to keep its natural oils and moisturizers that protect the deeper layers of skin, leaving the skin soft and supple.
Gloves In A Bottle keeps the outer layer of skin functioning so well that it can breathe and perspire naturally. Because Gloves In A Bottle becomes part of the outer layer of skin itself, it doesn't wash off like conventional lotions. It comes off naturally with exfoliating skin cells. For continued protection, just reapply every 4 to 12 hours.
Review from some customers :
"Sole of my feet cracked like end of the world, and it was not smooth anymore.
Just after 3 nights of consecutive use and my smooth heel is restored!"
-Julia
"It does absorb fast and really moisturises. Love the creamy light scent. Thank you again for fast delivery of a great product" – CH
"So far I've only applied twice but I like it that it doesn't dry out even after I've washed my hands. Before trying this lotion, my hands always dried and cracked immediately after washing hands. – Cherlyn"
Ingredients:
Water (Purified), Dimethicone, Stearic Acid, Glycerin, Cetyl Alcohol, Isopropyl Myristate, Stearyl Alcohol, Triethanolamine, Xanthan Gum, Hydroxypropyl, Methylcellulose, VP/Eicosene Copolymer, Steareth 21, Phenoxyethanol (a preservative).