When to use the Flareup range?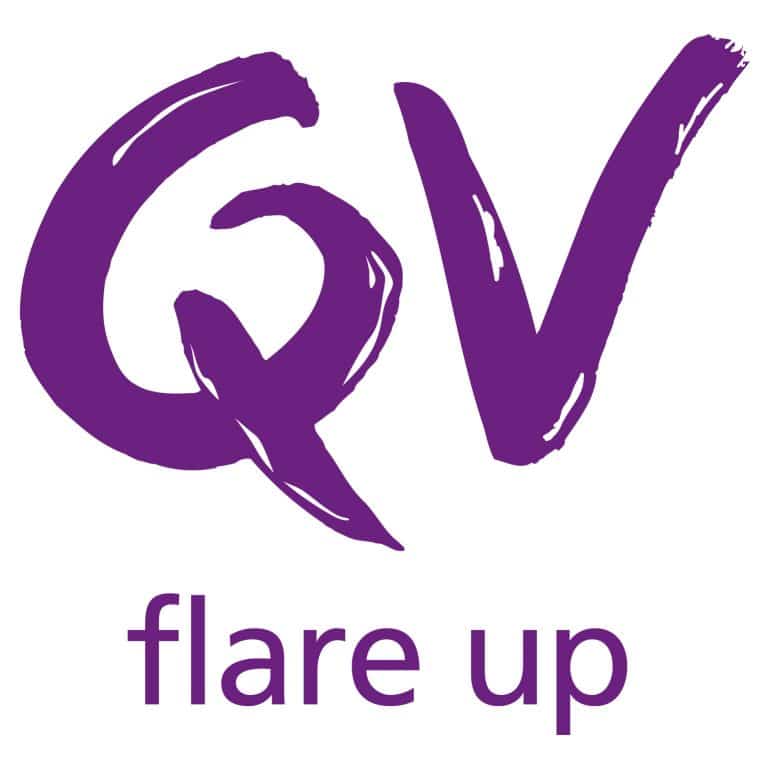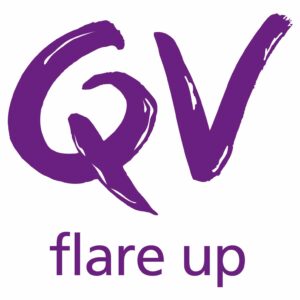 QV Flareup Cream has been designed specifically with the eczema and dermatitis sufferer in mind to provide effective relief during flareup. It is a highly emollient cream which can improve the symptoms by :
Providing an emollient action which restores skin hydration and relieves associated itching and irritation;
Contains providone, which provides an anti-irritant action and promotes emolliency and lubricity to help relief inflammation and redness.
With the addition for 10%w/w glycerol in QV Flareup Cream, it helps benefit the skin by increasing skin hydration and skin elasticity and helps in barrier recovery, lipid synthesis and cell proliferation. As glycerin is a natural compound found in the human body and skin, delivering glycerin topically to the skin helps to boost the natural levels.
Direction of Use :
Apply to affected areas 3 times daily, particularly after showering/bathing with QV Flareup Cleansers and once more at night.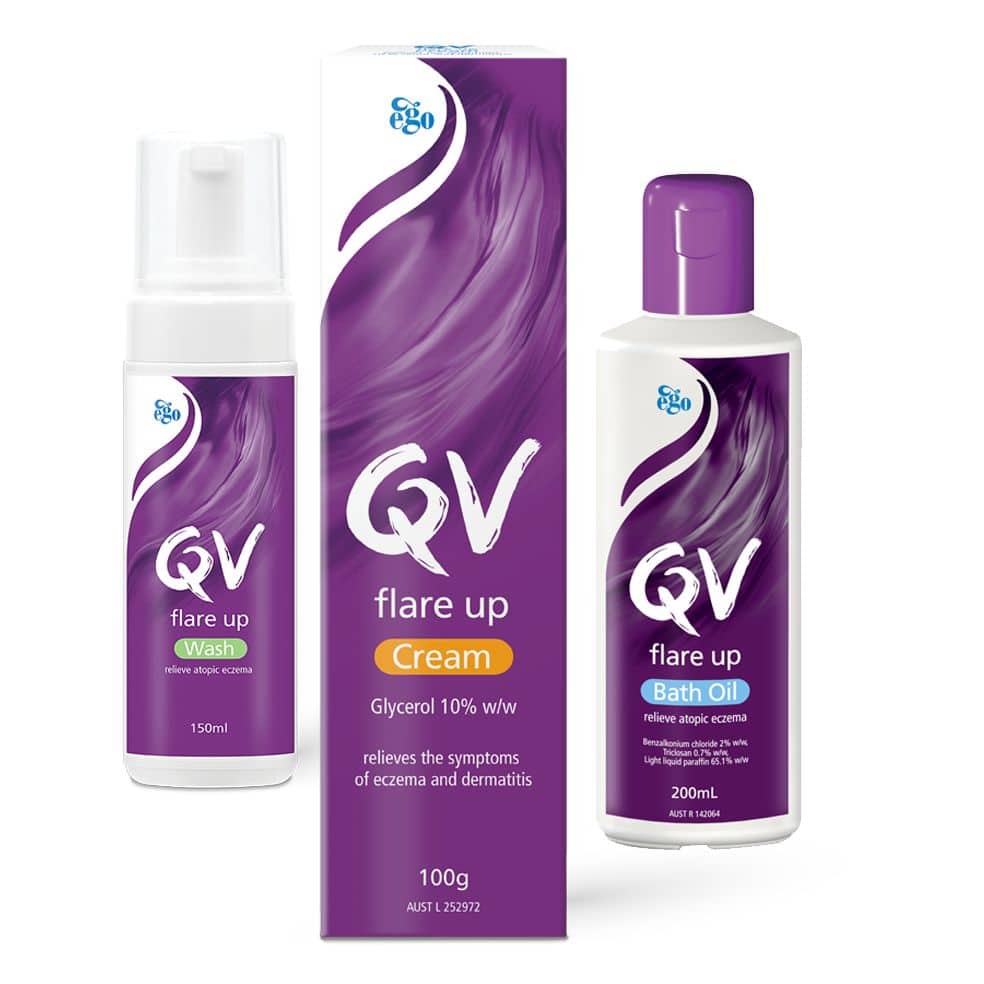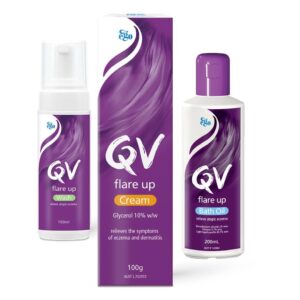 QV Flareup Cleanser range :
In order to complete the flareup treatment and to break the itch-scratch cycle, for cleansing, use the QV Flare Up Range of Cleansers :
QV Flareup Bath Oil  – Ideal for treating large areas of skin and for treating young children.
QV Flareup Foam Wash  – Ideal for treating smaller areas of skin and when a full bath is not possible or practical.
[ Note : Advisable to use for 2 weeks during flareup , and then convert to maintenance range for prevention ]