Argasol Silver Gel – A disinfectant for broken, wounded skin
During eczema flare-ups and intense itching, your skin may become badly scratched and damaged. The skin can become cracked and bleed.
Without treatment, such wounds can become infected, leading to inflammation, which leads to even more itching and/or oozing pus. This makes your skin take longer to heal.
Argasol Silver Gel uses nano-silver technology to fight against bacterial, fungal and virus infections on the skin. Using patented SilverSol technology, it has been proven to kill bacteria and viruses.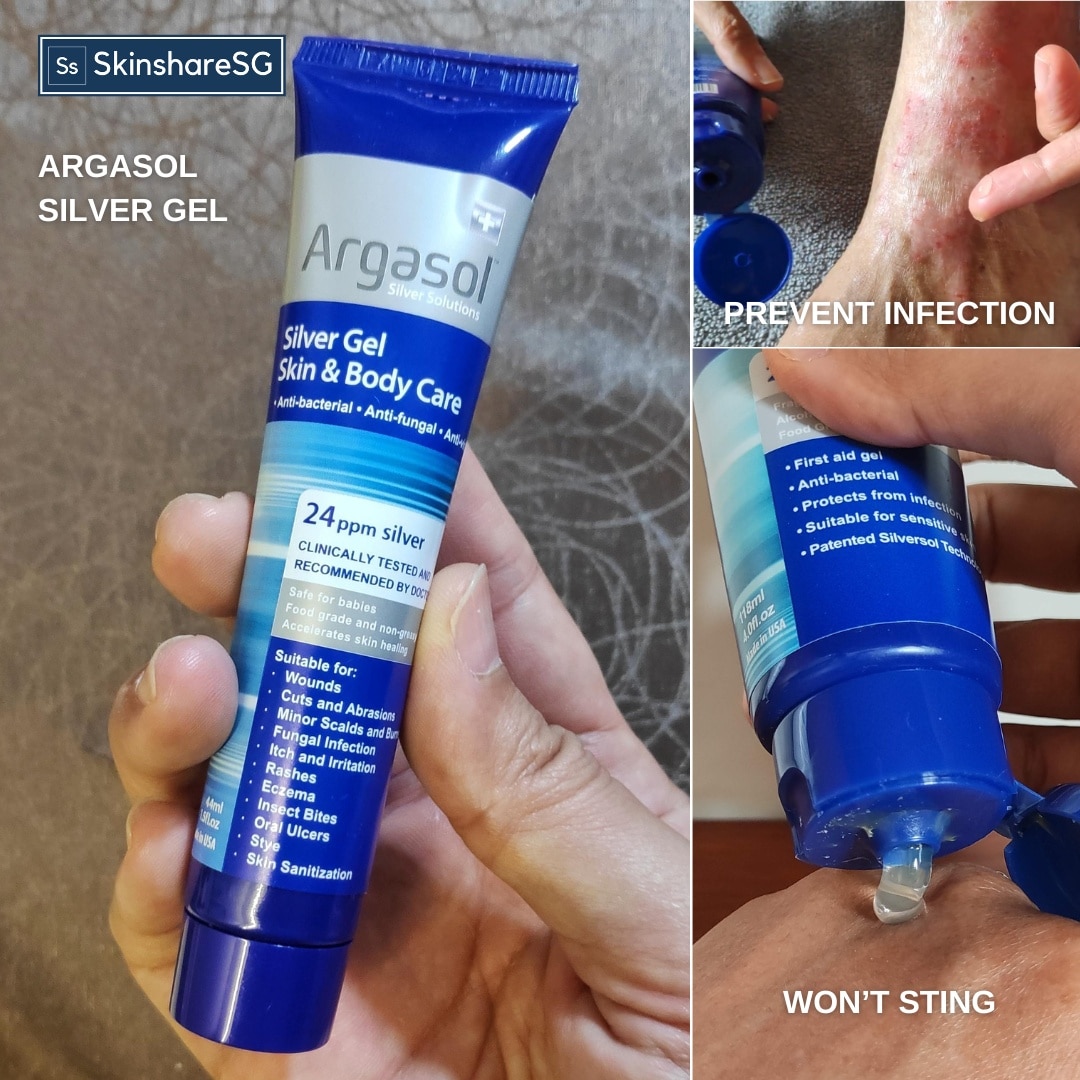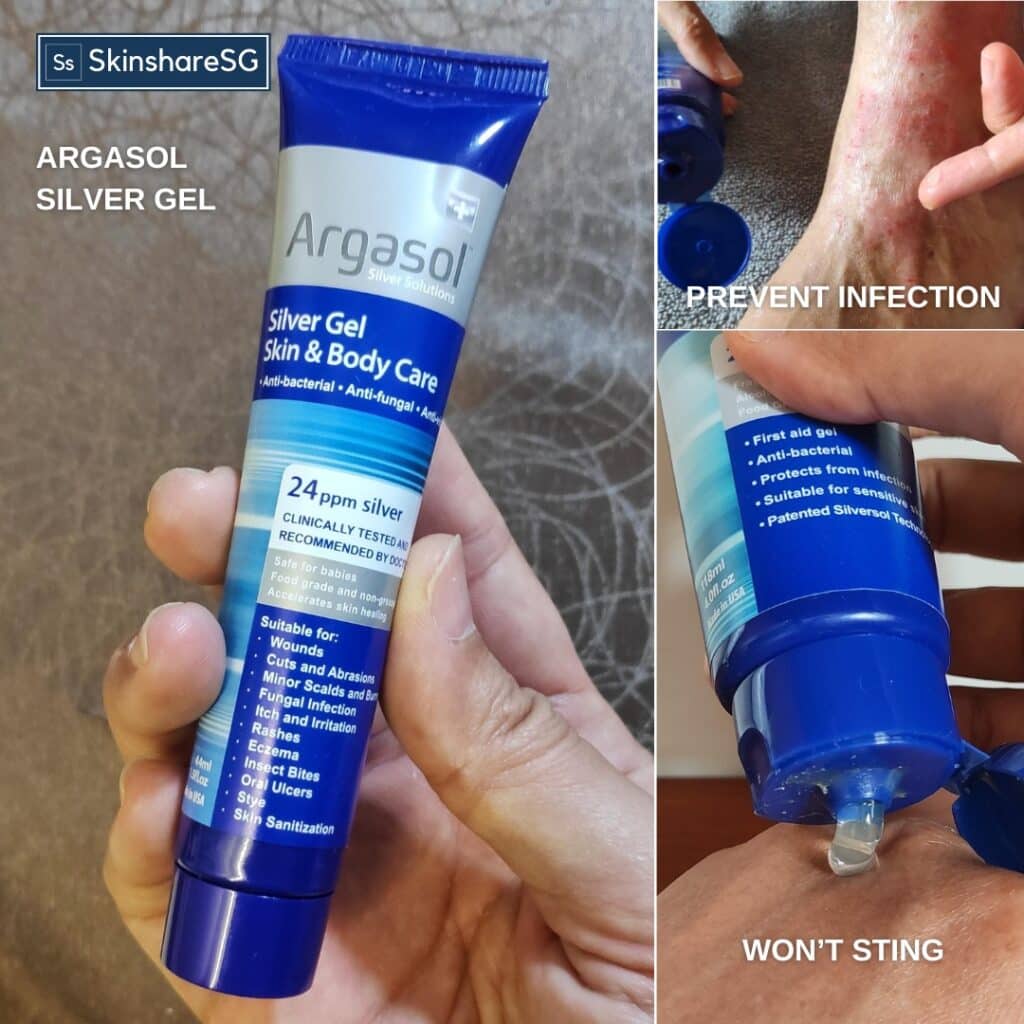 What is SilverSol Nano-Silver Technology
Silver has been used as an antibacterial agent, even before antibiotics were invented. It was used in 1891 by a surgeon to sterilize wounds. Today, silver ions are also used in air purifiers and refrigerators.
SilverSol® Technology is a patented method of producing very tiny silver particles (called nano-silver). The nano-silver is suspended in a medium of highly purified water or gel. This makes it easy to apply on skin, and used as a revolutionary broad-spectrum anti-bacterial, anti-viral and anti-fungal solution.
How does Argasol Silver Gel kill germs?
The nano-silver in Argasol Silver Gel works against germs in three ways. First, it kills bacteria and viruses by removing an electron. Next, it prevents viral replication to reduce the chance on infection. Finally, it resonates at a frequency that destroys pathogens.
Is SilverSol harmful to the human body?
Many studies have shown that SilverSol is non-toxic. Meaning, it is easily absorbed, but also quickly excreted by the body within 24 hours. In that time, the nano-silver particles do not undergo any change or mutation, nor cause any changes in the body. All they do is kill germs.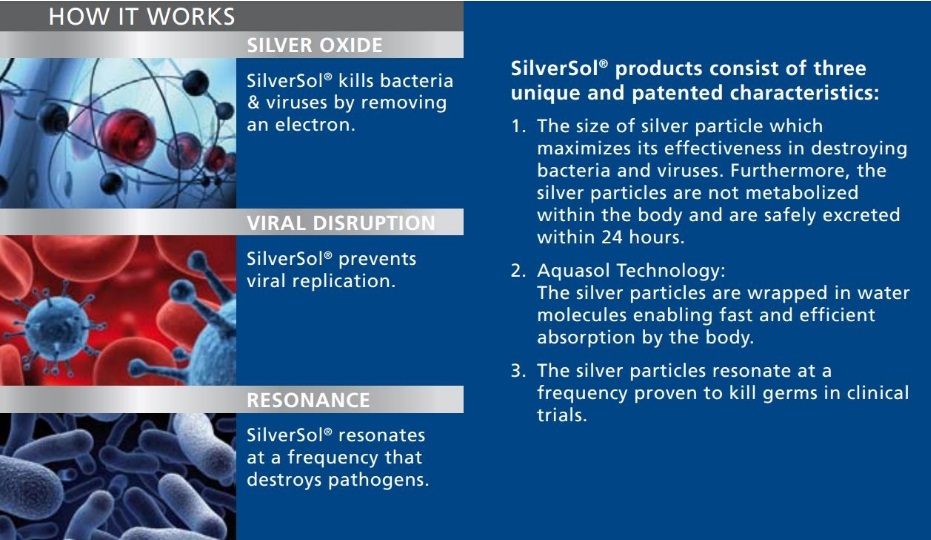 Case studies
Elderly patient's hands; improved healing in two weeks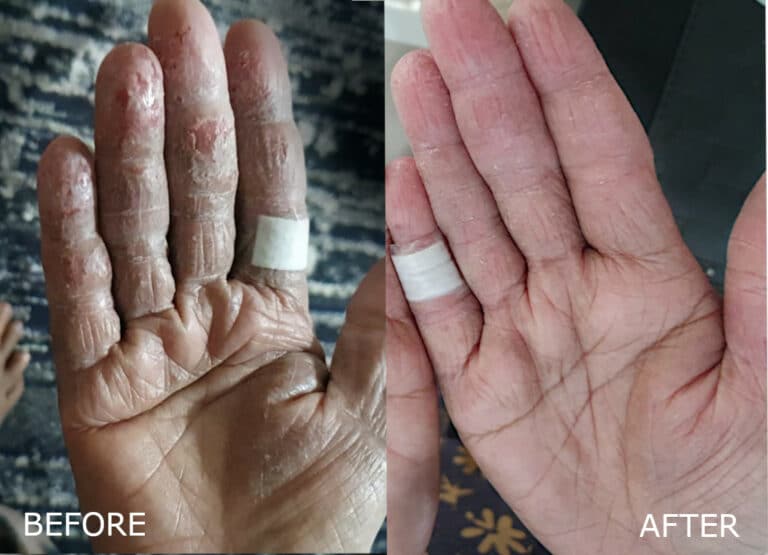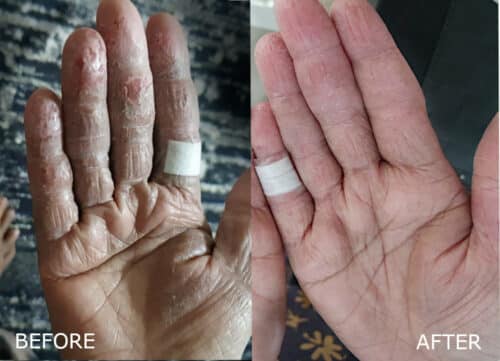 Above: Elderly patient from Yishun, Singapore. The skin on her hands were cracking and dry. After two weeks, her skin was less dry, wounds had closed. Full case study
Improved healing to cracking and bleeding blisters on hands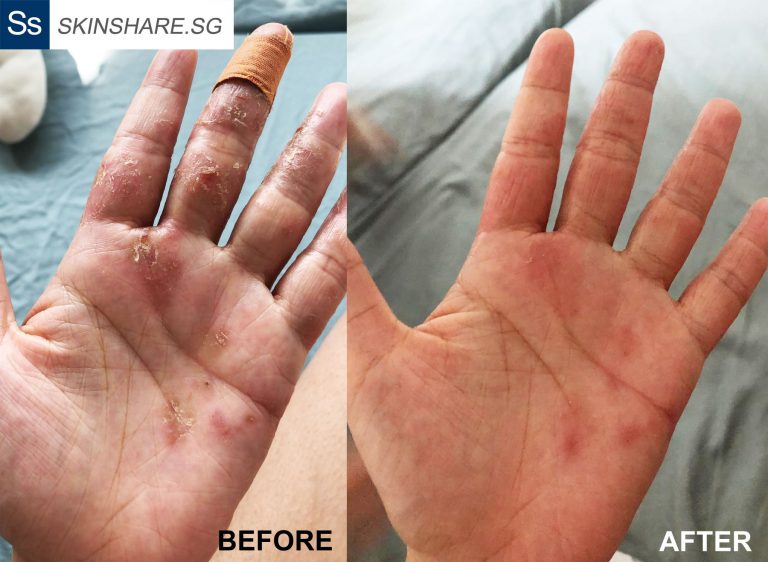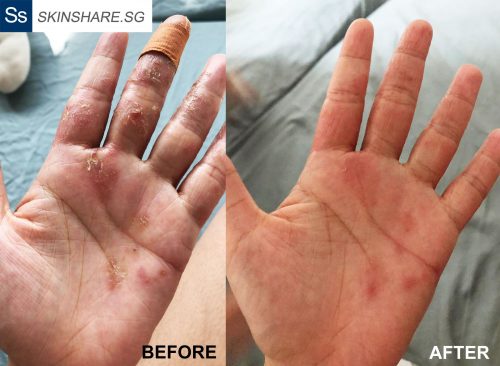 Above: Eczema in Singapore triggered by allergy to hotel soap. After a few weeks treatment that includes Argasol Silver Gel, her hands were much improved. Full case study
Ingredients :
24ppm Silver, Purified water, Triethanolamine, Carbopol ETD 2020
How to apply Argasol Silver Gel
Just like any wounds, care should be taken to ensure the area is cleaned before applying Argasol Silver Gel
Wash and dry hands
Make sure that the affected area is washed, cleaned and dry
Apply a layer of Argasol liberally over the affected area
Follow up with moisturiser if the area is very dry
Cover the affected area with ointment or bandage if the skin is damaged
The video below shows how to use Argasol Silver Gel as a disinfectant for eczema-affected skin. After cleaning, apply Argasol, followed by a moisturiser. This method gives up to 4 hours continuous protection against infection.