Lucas Papaw Ointment – Now Available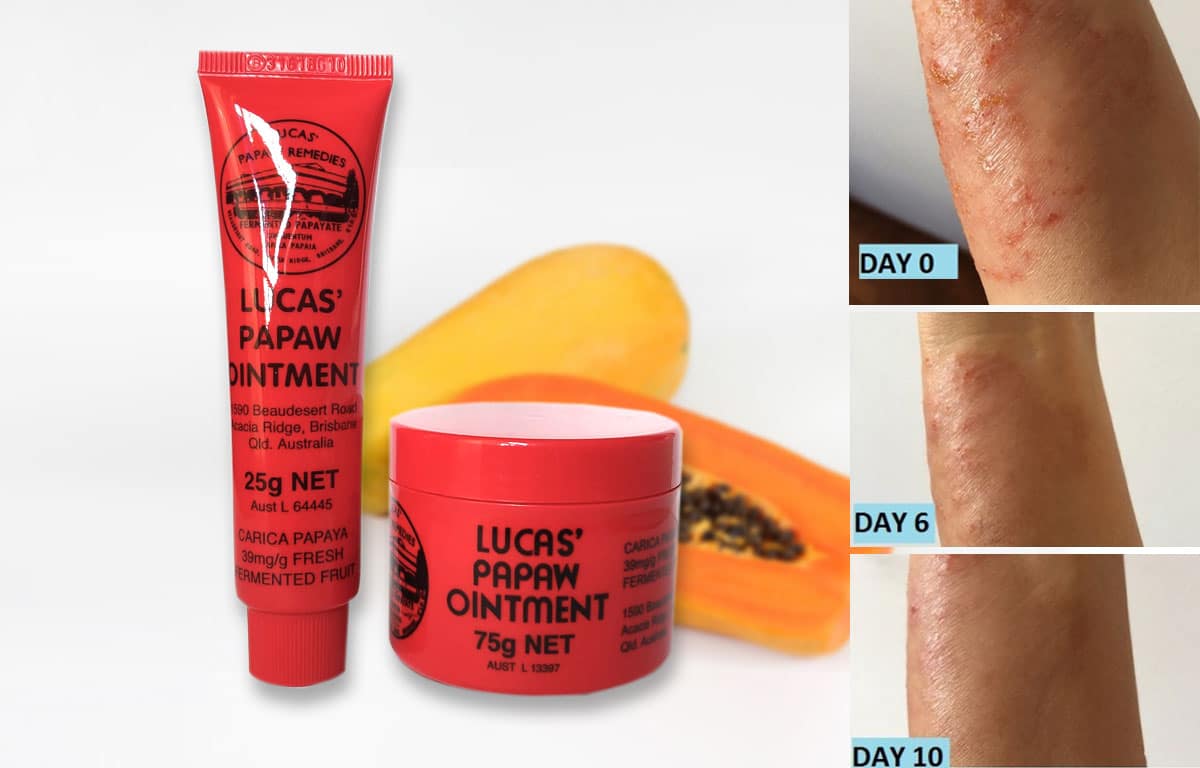 Lucas Papaw ointment is a natural healing ointment for rashes and wounds that is made from pure Australian papaws (carica papaya).

Lucas Papaw ointment is made using a 100-year old formula first developed by Dr. T.P. Lucas in Queensland, Australia. Since then, it has become the go-to ointment for anyone with dry or problem skin, including celebrities like Rosie Huntington-Whiteley and Cate Blanchett.

Lucas Papaw uses and benefits
The ointment has antibacterial and antimicrobial properties and can be used as a local topical application to relieve the symptoms of eczema and dermatitis.

Lucas Papaw is also suitable for:

Minor burns and scalds
Sunburn
Gravel rash, cuts and minor open wounds
Nappy rash and chafing
Insect bites
Splinters and thorns
Lucas papaw is suitable for children.

Lucas Papaw ingredients
What is Lucas Papaw Ointment made from? The key ingredient in the papaw ointment is fermented carica papaya. Papaw or carica papaya is a species from the papaya family. This papaya is not only full of vitamins when consumed, but also beneficial when used topically for promoting wound healing and preventing infection.

The papaya used in Lucas' papaw ointment is Queensland grown fresh fruit. The fruit is received fresh to their factory in Brisbane where they ferment it under strictly controlled conditions. Every item of fruit used is hand selected. The process requires strict control because only when the fruit is fermented to just the right level, it can be used to make the ointment.

Products that are made in Australia conform to very high manufacturing standards outlined by the Australian government, so you can be sure of a quality product.

Lucas Papaw reviews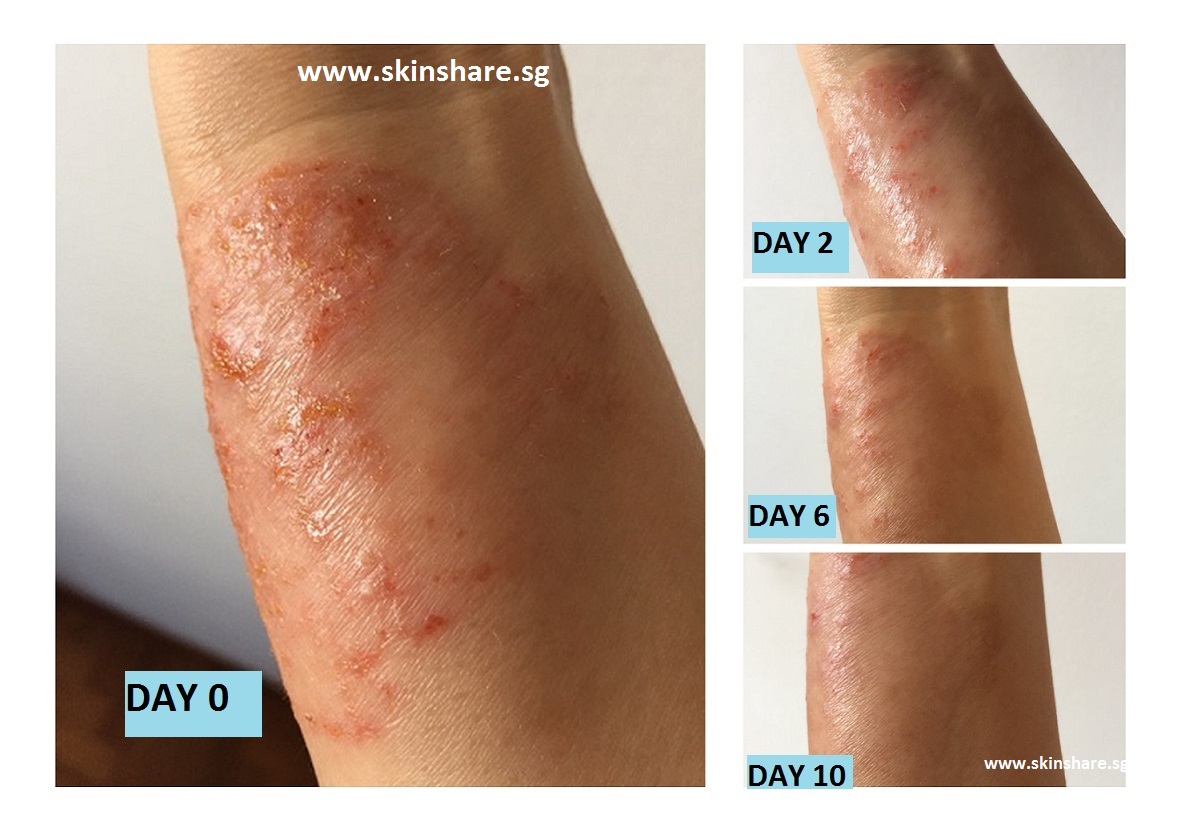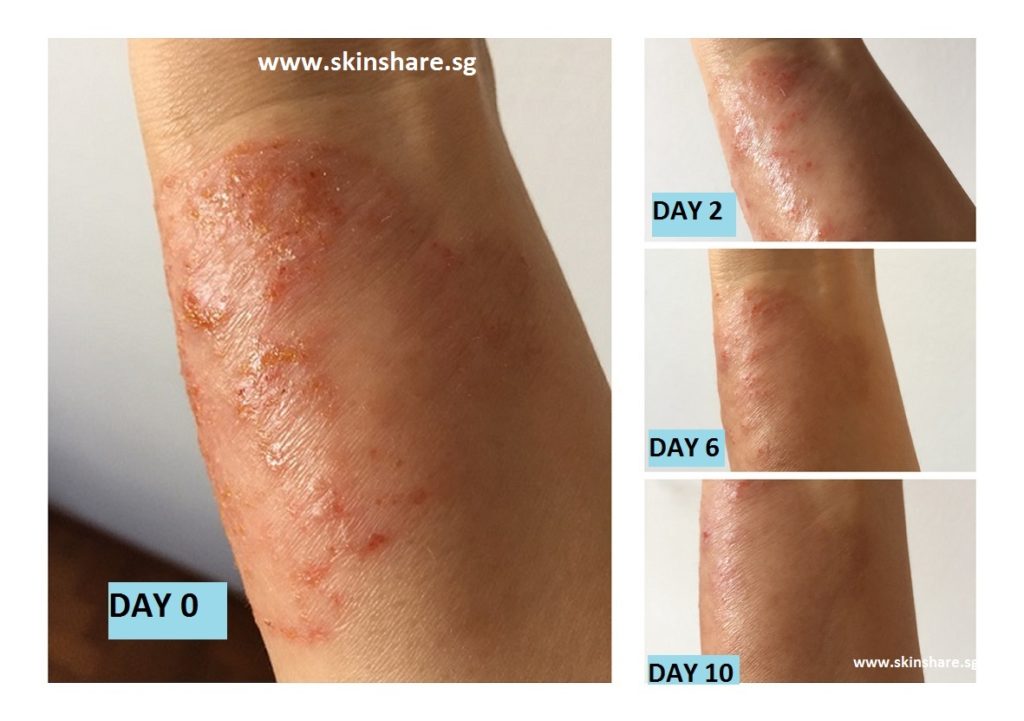 Speeds up healing (photos above)
The above photos show how Lucas papaw was used to protect a patient's arm during an eczema rash flare-up, and allowed the rash to heal. Within just 10 days, the inflammation had subsided, and the rash had healed significantly.
Works on nearly everything
"Gosh, I love this stuff! It works on nearly everything – cuts, stings, bites, chafing, minor burns, chapped lips, even dry skin. We have a tube of pawpaw cream in our house at all times."

Holly
Love it!
"Prescription creams did nothing for my itchy rash…started using Papaw ointment and no more itchy rash…will never use anything else…love it!"

Barb
Where to buy Lucas Papaw in Singapore
Lucas Papaw is not widely available in Singapore pharmacies. But, you can buy it online at Skinshare Singapore.

Buy Lucas Papaw online
You can order Lucas Papaw in Singapore and get free delivery to your doorstep. We stock two sizes of Lucas Papaw; a handy, travel size 25g tube, or the economical, family size 75g tub.
CONSUMER ALERT: You may come across Lucas Papaw products on the Internet advertised at very low prices. These may be possible imitation products that do not have the same ingredients, or meet the manufacturing standards of the original product. We only stock authentic products at our online shop.