Argasol™ Silver Gel – Skin & Body Care
Argasol™ Silver Gel Skin & Body Care is a gel form solution that uses nano-silver technology to fight against bacterial, fungal and virus infections. Using patented SilverSol technology, many clinical studies has been done to find it highly effective to cure a wide range of problems such as wounds and infection.
What is SilverSol Technology
SilverSol® Technology produces patented nanosilver particles suspended in a medium of highly purified water or gel for use as a revolutionary broad-spectrum anti-bacterial, anti-viral and anti-fungal solution.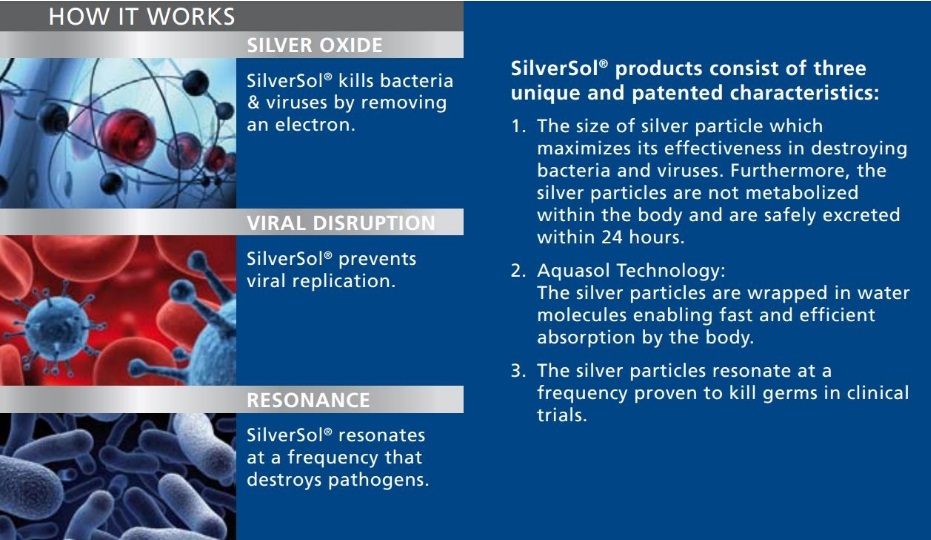 Ingredients :
Purified Water, 30ppm Silver Solution. Contains no artificial ingredients, preservatives or additives.
Direction of Use :
Wash your hands with soap and water before touching the affected area. Carefully cleanse the wound using Argasol Silver Disinfectant Solution. Use a cleaning pad or sterile soft gauze and pat on the affected area. No need to rinse-off. Dispense Argasol 24ppm Skin Gel in a sufficient amount to liberally cover the wound.
Repeat cleansing every 2 hourly for burns or 1-4 times daily for other skin condition eg. severe eczema wound, abrasions, topical steroids withdrawal (TSW) wounds.
Customer Testimonial :
Diabetic wound of a 65 yr old over 3 months :