ITEM 1 : HOSPIGEL® Body Wash (180ml)
Used in hospital/clinics and home-care for these conditions :
Dermatology skin care : Daily wash.

Gynaecology: Vaginal wash, post-delivery soap cleanser

Diabetic : Bed-sores, skin ulcers and wound.
Why choose Hospigel over other cleanser for eczema wound or blisters?
Eczema inflamed skin which is broken or scratched and injured needs to be cleansed with antiseptic or appropriate wound wash. This is required in order to avoid infection which can further aggravate the rash.
Hospigel is recommended by doctors and used in hospital for wound care, thus this product is trustworthy to be safe for our skin. If you have sensitive skin, Hospigel does not sting and is very mild even for broken wound. It is also paraben-free and fragrance-free, thus suitable for any skin type, especially sensitive skin. It is also suitable for children from 3-yr old onwards. 
The added advantage of Hospigel wash over many other cleansers is that it gently cleanses skin without drying it, and can be used daily.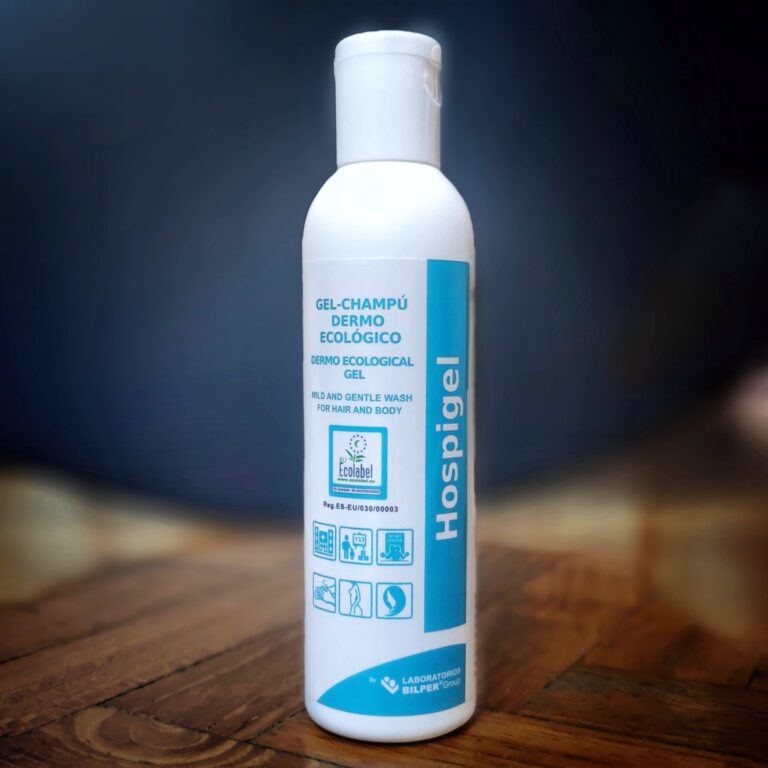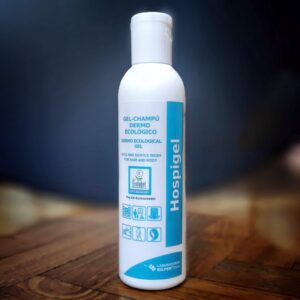 Usage guide :
Apply to flannel sponge or directly into the skin and lather with small amount of water. Washing – 2-3ml per wash, Bathing – 3-10ml per bath
For skin undergoing TSW, do a slight patch test first – lather a small amount with water and gently pat on skin. Alternatively, pour about 3ml in a small bucket, dilute and mix in water and then use the water to gently cleanse skin.
ITEM 2: ARGASOL Silver Gel (44ml)
Argasol Silver Gel (44ml) : Argasol™ Silver Gel has been clinically proven to be anti-bacterial, anti-viral and anti-fungal. It provides 4-hour continuous bacteria protection & mild/gentle for the very sensitive raw skin.
Usage guide :
Thoroughly clean the affected area of skin with warm water. Apply gel on skin and massage in gently.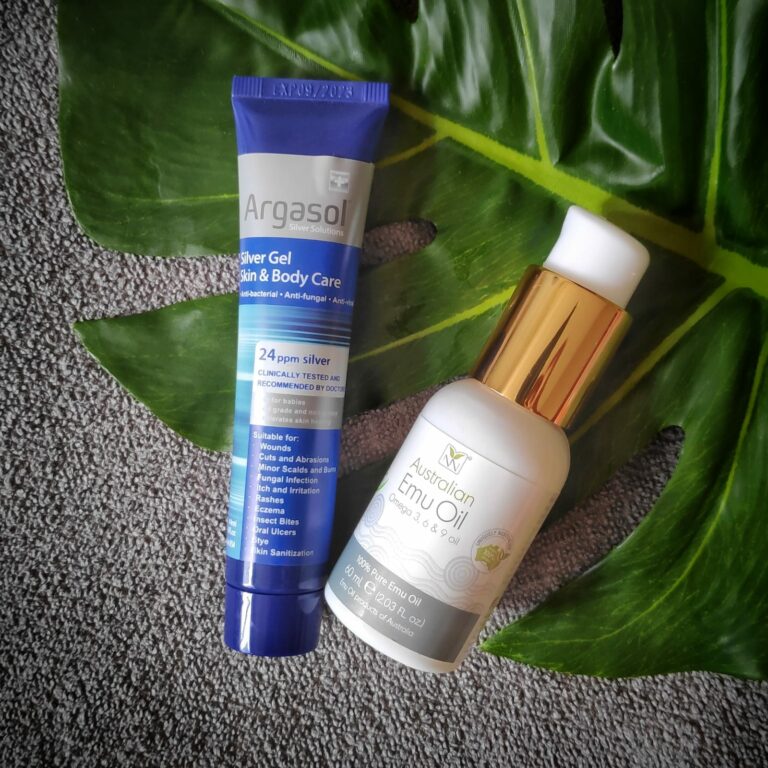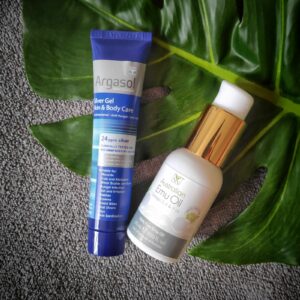 ITEM 3: YNN 100% Pure Australian Emu Oil (60ml)
100% pure natural oil from free-range emu in Australia. Non-greasy, fast absorbing and does not clog pores. Very safe and non-stinging to wounded/sensitive skin because it is 100% pure pharmaceutical grade. Brings down the swelling and inflammation of eczema.
Proven effective, protects and relieves most TSW sufferers who suffer from very sensitive skin and red skin syndrome. Natural antioxidants, skin cell regenerator and efficient trans-dermal effect that can penetrate the skin's surface to promote healing.
Usage Guide :
Using your hands apply onto the desired area. Apply more emu oil if needed to cover entire area. You do not need to rub the oil all the way in since this emu oil is a penetrating oil and will absorb into the skin on its own. Pat gently on wound/inflammed skin. The skin should not feel too oily when you are finished & waited for a minute or so. If it does, you have probably used too much. Simply reduce the amount that you use next time.
Video on how to apply Argasol silver gel & Pure emu oil :