Used in hospital/clinics and home-care for these conditions :
Pediatric: Cleansing for new-borns, babies and children.

Dermatology, Urology : Daily wash.

Gynaecology: Vaginal wash, post-delivery soap cleanser

Diabetic : Bed-sores, skin ulcers and wound.

ICU: Routine cleanser prior to patient handling.

General : Patient wash, handwash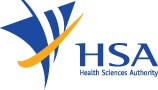 Singapore HSA Approved
Why choose Hospigel over other cleanser for eczema wound or blisters?
Eczema inflammed skin which is broken or scratched and injured needs to be cleansed with antiseptic or appropriate wound wash. This is required in order to avoid infection which can further aggravate the rash.
Hospigel is recommended by doctors and used in hospital for wound care, thus this product is trustworthy to be safe for our skin. If you have sensitive skin, Hospigel does not sting and is very mild even for broken wound. It is also paraben-free and fragrance-free, thus suitable for any skin type, especially sensitive skin. It is also suitable for babies from newborn.
The added advantage of Hospigel wash over many other cleansers is that it gently cleanses skin without drying it, and can be used daily.
Customer reviews : 
This is gd .recomm by doctor but not available at phamacy lucky they sell – car****
This product is so good! After bathe my eczema skin didnt leak water from the wounds and it is very gentle on my skin. A definite recommended product! – lej***
Read more about Hospigel liquid wash here.