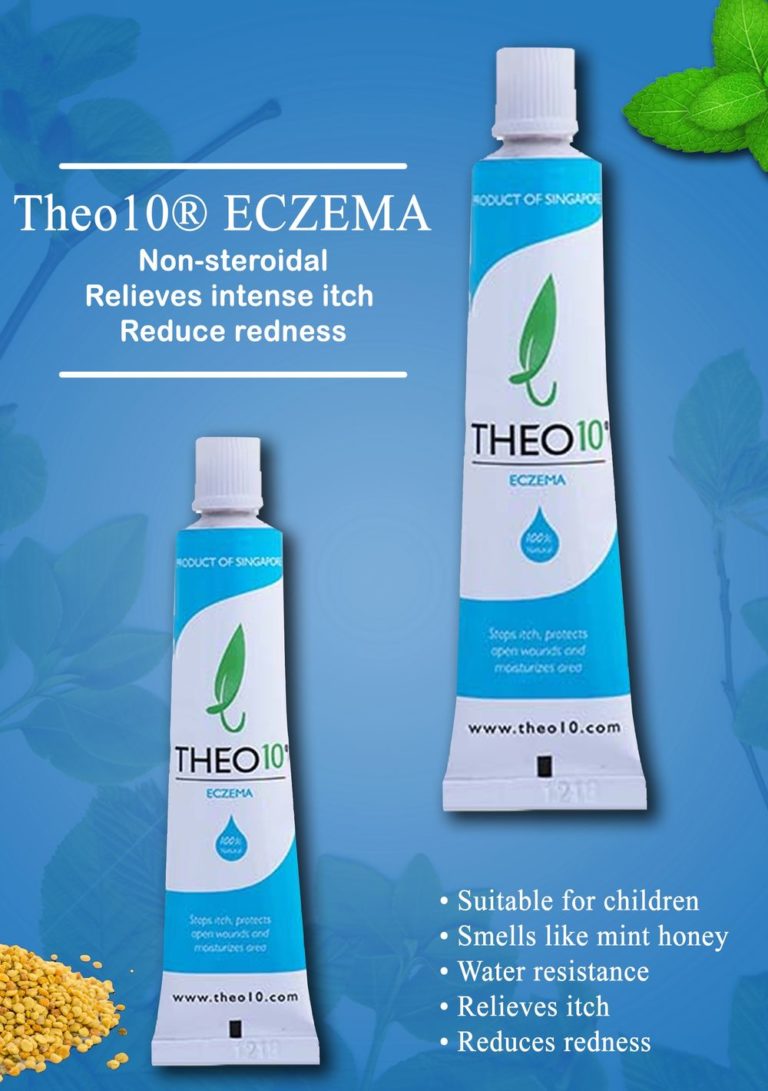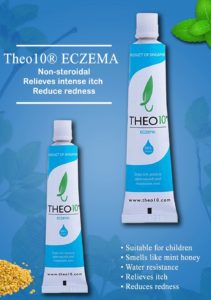 How it works?
Theo10® ECZEMA contains high menthol content that relieve itch to stop the user from scratching. Neem oil comes to contact with the skin and helps improve the skin condition. Beeswax ensures that the oils are in constant contact with the skin. It also lends its water-resistant property for a prolonged duration of protection. It moisturizes the skin as our beeswax lend its water-resistant properties to keep the skin constantly moisturized.
Our ingredients
We use Neem seed oil that is cold pressed with no heat to extract as many benefits without losing its natural properties.
Our Peppermint essential oil from America contains at least 50% menthol and this can only be achieved under very strict farming and processing conditions.
Our beeswax has been tripled filtered using very fine micron-sized mesh to ensure no impurity without destroying its natural properties and benefits. With the added propolis, it has a soothing effect at the affected area.
Made in Singapore product, created from 100% natural ingredients sourced from around the world.
Customer Testimonials :
"The cream worked wonders for the wounds, as it's non-steroid based. It healed and dried up at a faster rate in comparison to what the dermatologists prescribe. Would recommend it to those who have eczema conditions." – Carmen
"I used Theo10 Eczema. It was very effective for stopping the itch. On the 3rd day, visible results could be seen. I have no itch ever since. Loved the product!" – Janet
"Was at first skeptical about its effectiveness in helping my girl with her eczema which she has been suffering since toddler, for more than 10 years. She was having yet another flare up on the sides of her palms and that caused much pain and discomfort even when doing her schoolwork when I got her the very first tube of the cream and told her to try. Viola! The cream did wonders and effectively eased my girl from the pain, itch and discomfort. The skin soothes and healed. It was so much less flaky after a few days of application. It helps too to know that cream contains organic and paraben-free ingredients. And it's a pleasure to support local products" – Vanessa
How to use
User regularly when needed.
Things to Note: Theo10 ECZEMA is dark brown in colour with black spots