How it works?
Theo10®️ Eczema Lotion is a non-steroidal lotion that is specifically designed to prevent further outbreaks caused by dry and sensitive skin. The lotion is made with a combination of high-quality, organic-certified ingredients, including ceramides sourced from rice bran, bee propolis, and vegetable glycerine. These ingredients work together to provide a highly moisturising effect suitable for all skin types.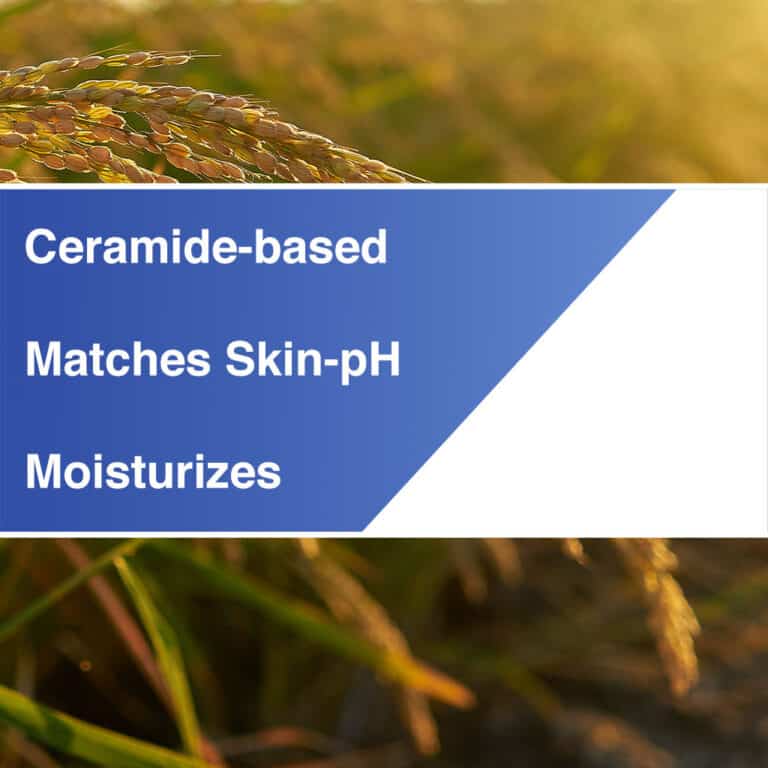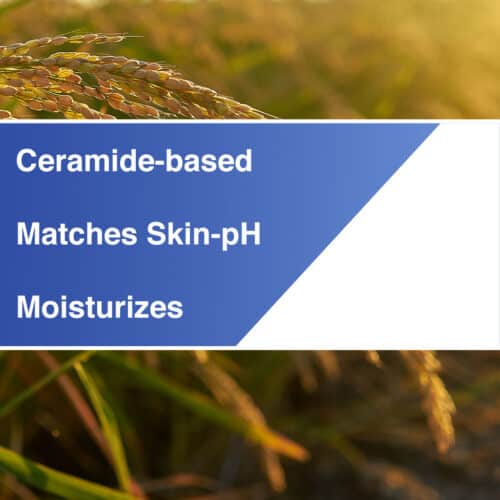 Our ingredients
Ceramides are naturally occurring lipids that support the skin's ability to retain moisture, fortify the skin barrier, and offer defence against external stresses. They can enhance skin hydration, lessen water loss, and shield it from irritation, dryness, and flakiness.
Honeybees create bee propolis, a resinous compound with antimicrobial, antifungal, and anti-inflammatory effects. It can lessen swelling and redness, calm irritated and inflamed skin, and hasten wound healing. Additionally, the antioxidant activity of bee propolis can shield the skin from the harm caused by free radicals.
Glycerine is a natural humectant that draws moisture to the skin, keeping it moisturised and smooth. It can help to increase skin suppleness, lessen roughness and cracking, and offer protection from allergens and irritants.
Additionally, the lotion contains mentha piperitha (menthol), a non-drying essential oil made from peppermint. This chemical can ease itching, lessen pain, and encourage relaxation by cooling and calming the skin. Additionally, Mentha piperitha contains antibacterial properties that may aid in preventing skin infections.
Overall, Theo10®️ Eczema Lotion is effective in helping to prevent eczema outbreaks, relieve itch and promote the healing of eczema-prone skin. It does not contain alcohol, preservatives, artificial fragrances, or parabens, making it a safe and gentle option for daily use. Using a steroid-free lotion like Theo10® Eczema Lotion can help avoid potential complications associated with topical steroid use, such as steroid withdrawal symptoms which can cause redness, burning, and itching.
For best results, it should be applied 2-3 times daily.
Customer Testimonials :
Fragrance: Nice peppermint and coconut smell

Effectiveness: Stops itch fast.

Texture: Light and non greasy

Fast delivery and well wrapped despite coming in a wrapper. Eczema cream and lotion work well to stop the itch and moisturise the skin with coconut oil.

– r**** (from Shopee)
Non greasy. Give temporary relief to my itchy skin. Moisturize my skin as well. Really non greasy which is so difficult to find and have. Usually all others always claim only non greasy but this one is true to advertisement – f*****a(from Shopee)
How to use
(After Eczema Outbreak, use as 'After-care' recovery lotion)
Only apply Theo10®️ Eczema cream for 2-3 days or until skin is no longer itching or reddish and have started to heal.
Once eczema outbreak has passed, use Theo10®️ Eczema Lotion and stop applying Theo10®️ Eczema cream.
(Daily basis, use as 'After-care' and prevention lotion)
Apply 2-3 times daily.
Enjoy the cooling and moisturizing sensation without that greasy feel.