A MOISTURIZING LOTION BASED ON NATURAL INGREDIENTS FOR ITCH-RELIEF
Itching symptom is very common and experienced by almost every eczema sufferer. It is very disruptive to a restful night sleep, which in turn affects our skin's healing process. Scratching the skin also causes further inflammation, broken skin and possible infection. Thus, a good itch-relief lotion which uses a traditional remedy like menthol would definitely come in handy. The slight cooling sensation to the skin will also serve as a relief and distracts the brains from sending signals to 'scratch' the area. However, if you have wounded skin, avoid applying Suu Balm directly on open wound because it may sting.
Suu Balm is a formulation after many years of experience by Dr. Tey – Chief Dermatologist at the Itch Clinic of National Skin Centre. It contains a specific ingredient to provide rapid itch relief – menthol – which acts by cooling the skin, and triggering receptors in the nerves in the skin, blocking the transmission of itch signals to the brain. In addition, it also contains Ceramides that help in restoring the skin's moisture.
Highlights of Suu Balm :
Menthol for fast, cooling itch relief and Ceramides to restore skin moisture.
Light, non-sticky texture.
Paraben-free.
Clinical trial at the National Skin Centre to prove its safety and efficacy. Further studies have shown that over 90% of people start to get relief from itch within minutes of applying the product.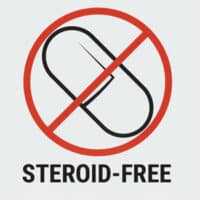 Usage Guide :
For any new products, you should first apply small patch on normal skin.
As a general guideline, do not apply lotion or cream on scratched/cut skin & wound or oozing skin unless it's specifically indicated that it's non-stinging & suitable for wound.
If you have wounded skin, please refer to recommended skincare products under Symptoms : Wounded/Oozing Skin