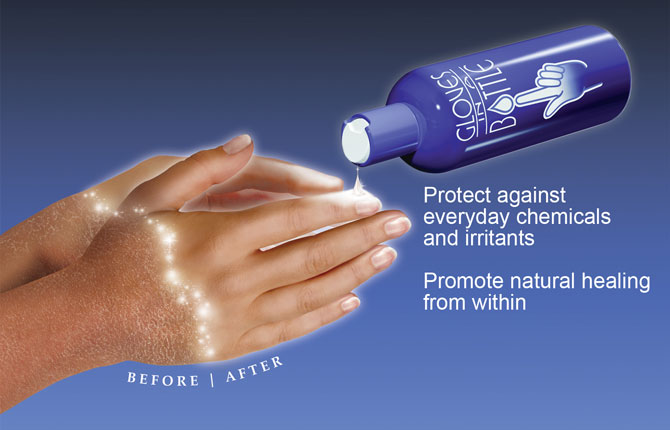 Invisible protection for sensitive, cracked, itchy skin.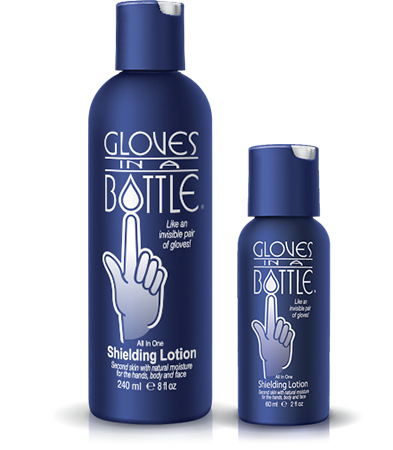 HSA Approved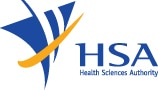 More than a moisturiser. Gloves in a Bottle creates an 'invisible shield' on your skin to prevent the loss of the natural oil and moisture, allowing your skin to heal itself. Gentle, breathable, and stays on for hours.
Instead of attempting to replace natural oils, Gloves In A Bottle bonds with outer skin cells like an invisible pair of gloves. Because Gloves In A Bottle becomes part of the outer layer of skin itself, it doesn't wash off like conventional lotions. It comes off naturally with exfoliating skin cells. For continued protection, just reapply every 4 to 12 hours.
We want to make it more easily available in Singapore to help those with sensitive skin. Skinshare Singapore is now the official reseller of Gloves in a Bottle Shielding Lotion.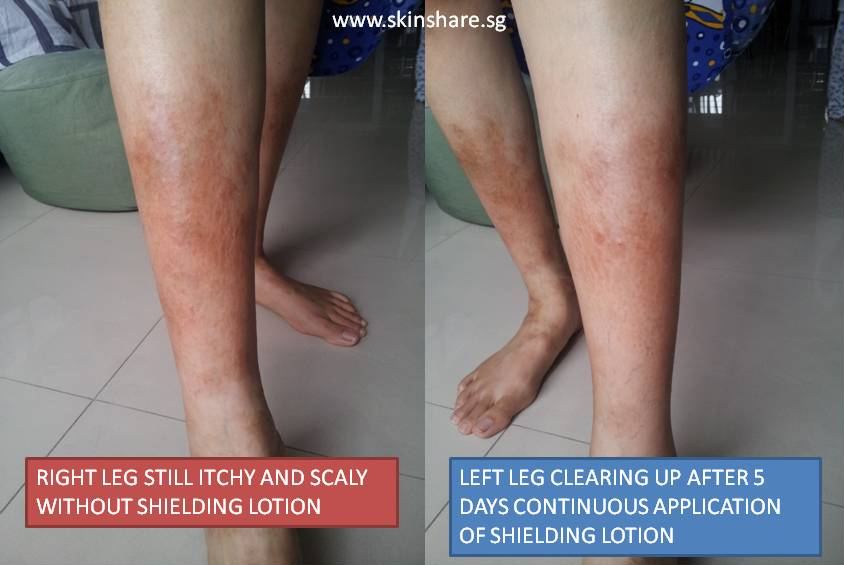 TESTIMONIAL:
I have skin sensitivity to dust mites and my fingers and legs were itchy and scaly. I used Gloves In A Bottle to minimise my exposure to dust, and it helped my skin to heal on its own! The lotion blocked out dust and also protected my hands when I did the dishes. Read my review here. – Bee
Reviews from more eczema sufferers:
"I have never had anything work so fast and so good. My skin was so bad if I brushed my hand by my face it would actually cut it. I wanted to let you know this stuff is a miracle and i can go somewhere and not be embarrassed by my hands.
Thank you, thank you for coming up with this cream!"
Charlotte – Retiree
"Now and again a product comes along that does far more than what it was originally intended. Gloves In A Bottle is such a product. My wife bought it to keep my hands clean when doing projects around the house. It did keep my hands clean, but more importantly, my psoriasis or eczema seemed to look and feel better. So I continued to use it on a daily basis. This is a great product!!! Thanks for my relief."
R.D. – Home Owner
"I've had a severe medical [skin] problem for the past 22 months and nothing seemed to help … until I applied your product. The 'problem' disappeared within two days."
K.K. – M.Sc.
Recommended by doctors
Many clinical studies were conducted to ensure this product is safe for every skin type.
SAFE FOR KIDS: Gloves In A Bottle has been clinically tested and proven to be hypoallergenic and every ingredient is on FDA's most safe list so it is safe for anyone over 6 months old. For use on infants (6 months and under), first consult with your doctor.
PARABEN FREE:  There are several old websites and blogs that displays paraben in the list of ingredient. However, the manufacturer has confirmed that the latest ingredient is 100% gluten, dairy, wheat, paraben free. It is dermatology tested and prescribed, hypoallergenic, added fragrance and colorant free. Here is a list of the actual ingredients http://www.glovesinabottle.com/list-of-ingredients.html
Have any other questions about this lotion? Check out some customer's frequently asked questions here.