Personalised Healthy Snack Box by MadeReal.sg

Want to have an eczema-friendly snack box delivered to your doorstep every week?
Made Real is a snack subscription service that curates wholesome, delicious snacks for your health goals and nutritional needs. They form intimate partnerships with local independent producers to craft products good for your body and soul.
Skinshare Singapore now works together with MadeReal to curate an eczema friendly snack box. We carefully select itch-free, eczema-friendly snacks for our eczema community in Singapore.
We help you save time and hassle of heading to supermarkets and health stores to read labels, and wondering if a snack is good enough for your skin. Now you can snack at ease, enjoying snacks that are both healthy and does not cause your itch to worsen.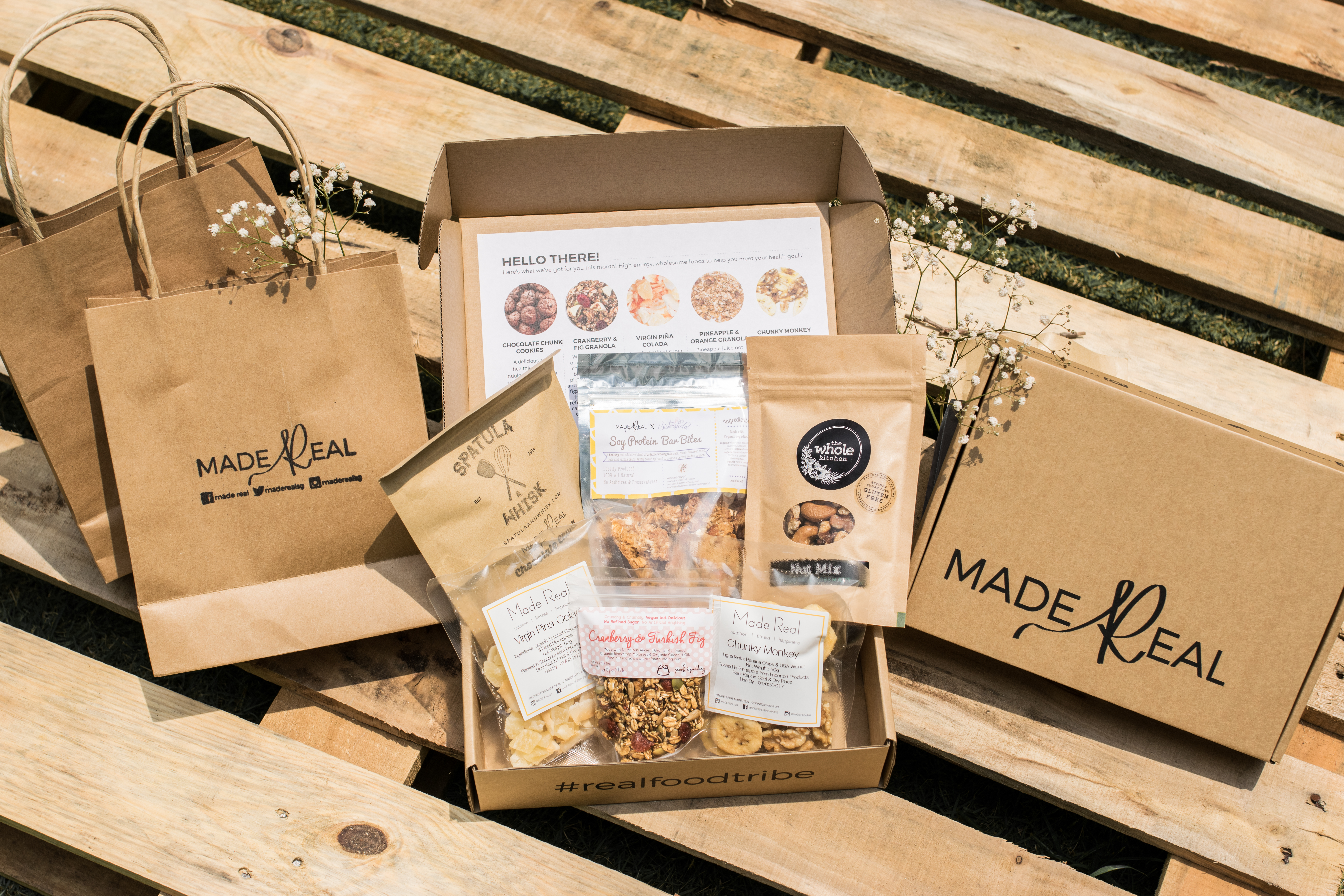 Each of their snackbox comes with 6 individually convenient pack snacks. The ingredients are natural or organic, sourced worldwide and freshly baked in Singapore.
Get your eczema-friendly snack box at 10% off
Our specially curated eczema-safe snack box is now 10% off for all new customers. To order, simply enter promo code "ECZEMA" during checkout.
Order now
Browse the MadeReal.sg collection of snack boxes
MadeReal also offers a weekly, fortnightly, or monthly snack box subscription at only $24.90 per box, including delivery. Each box comes with 6 snacks. You also have the option to gift a box to friends or family members at no additional cost.
Get 5% off
Exclusively for Skinshare readers, you can get 5% discount of your total order when you order at MadeReal.sg with discount code "SS5OFF".
Browse the collection
READ MORE: Here are some of the snacks we love!