Omega 369 Lip Balm for Moisture and Repairing Lines
Rich in vitamins K, A, B, C, D & E, amino acids, and minerals
Formulated of beneficial ingredients, a rich and luxurious moisturising lip balm to protect & repair the lips. Instantly soothes & nourishes the lips to provide a natural barrier around the lips preventing lines and wrinkles. Fragrance free.
Shea butter has powerful moisturizing, anti-aging, protecting and healing benefits to the skin.The concentration of natural vitamins and fatty acids in shea butter makes it incredibly nourishing and moisturizing for skin
Pure Organic Emu Oil contains powerful antioxidants, as well as a known skin cell regenerator and anti-wrinkle agent, helping to improve the condition of aging skin.
Vitamin E :The antioxidant properties of vitamin E can help to prevent damage to skin caused by free radicals from UV exposure. Vitamin E may also have an anti-inflammatory effect on the skin.
Benefits of Emu Oil in Skincare
Over time our skin looses its elasticity and natural oils. Using Australian Emu Oil for cracked lips has amazing results as the formula has all the right properties to heal inflammation and protect the delicate lip skin.
This first line of defence against environmentally induced skin damage supports collagen synthesis and accelerates the skin's ability to repair damage resulting from UV light, pollutants, and harmful chemicals. To relieve the symptoms of sensitivity, Australian Emu Oil is used because of its healing and anti-inflammatory properties.
This Superior Quality Emu Oil brand has been Awarded: Best Organic / Natural Products – Best Body Oil by SG Beauty Insider's Choice Award 2018.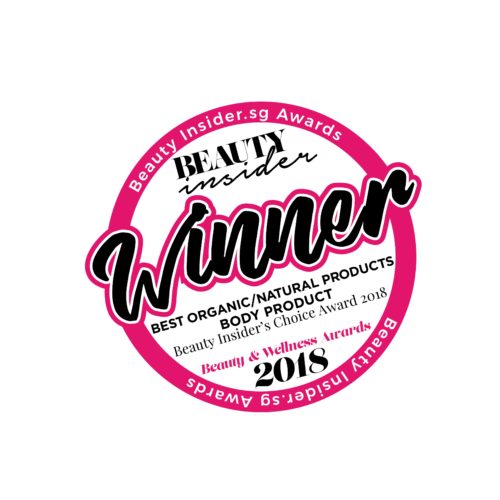 Ingredients : 
Caprilic capric triglyceride, Emu oil, Theobroma oil, Beeswax, Butyrospermum Parkii (Shea) Butter, Euphorbia Cerifera (candelilla) wax, Ricinus communis (Castor) oil, Vanilla flavour, Tocopherol acetate, Homosalate 100mg/g, Octyl salicylate 50mg/g, Octocrylene 50mg/g, Butyl methoxydibenzoylmethane 40mg/g, 4-methyl benzylidene camphor 40mg/g,
How to Use : 
Apply to clean, dry lips at least 15 minutes prior to sun exposure. Re-apply as and when needed. Suitable for use on adults and children over 12 years of age.
A slight gloss finish may be noticeable on application due to the highly protective nature of this product.