This is the latest organic ointment from Australia, using world's richest natural source of vitamin C which has been used for 1000's of years as a traditional medicine : Kakadu plum.
Kakadu Plum Skin Ointment by 3 KIDS Cosmetics is organic, paraben free, petrochemical free. 3 Kids Cosmetics was founded to produce and make available safe, natural and organic formulations from Australian ingredients, to showcase their incredible properties for healing and protecting the skin.
Kakadu Plum Application Benefits
The combination of the organic Kakadu Plum and organic beeswax resulting in a skin ointment with anti-inflammatory and antiseptic properties, that helps heal, hydrate and protect the skin.
Kakadu Plum applications :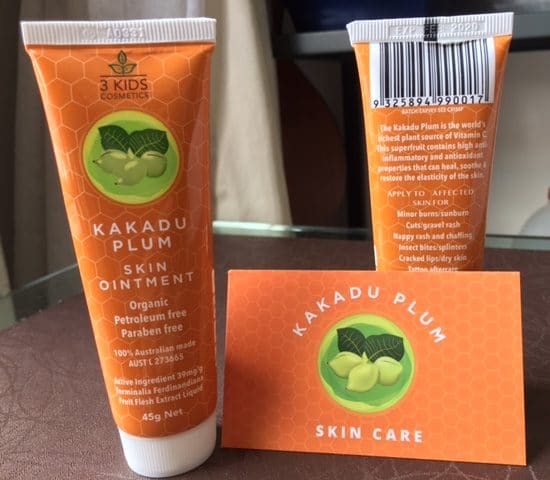 Minor burns
Sunburns
Skin irritation
Nappy rash
Chaffing
Scratches
Insect bites
Splinters
Temporary relief from dermatitis and eczema
Ingredients in Kakadu Plum Ointment
This ointment primarily consists of 2 main ingredients. No added preservatives are used as the Kakadu Plum is a natural preservative.
Kakadu Plum
The world's richest natural source of vitamin C (100 times greater than an orange). This fruit is also a natural antioxidant which contains the same amount of folate as broccoli. It is rich in calcium and magnesium, vitamin E, zinc, iron and luetin. It also contains anti-inflammatory phytonutrients
Organic Beeswax
Beeswax has long been known for it's many benefits :
Forms a protective barrier which holds moisture keeping the skin hydrated while still allowing the skin to breathe.
Antibacterial properties helping to keep the skin bacteria free, thus aiding in the regeneration of damaged skin
Natural source of Vitamin A.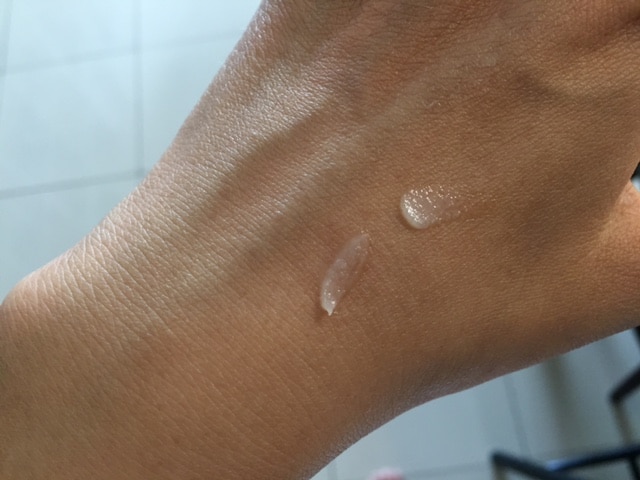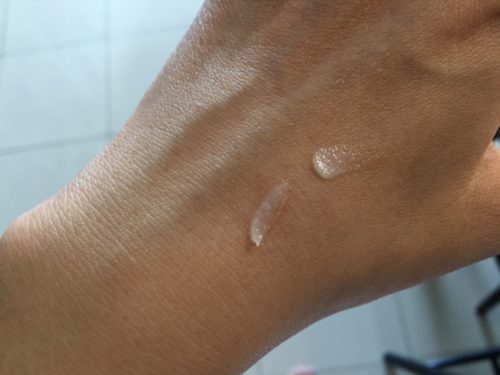 Texture of Kakadu Ointment
This ointment serves as a very good protective and barrier ointment for severe cracked skin or nappy rash. Considering that it's ointment-based, it is not too thick and breathable. Spreads easily over the affected area. Does not sting wound or cuts because it is not water-based, and uses beeswax as a base.
Compared to the famous Lucas Papaw ointment, this has a lighter feel and less oily. It is also a good alternative for those who prefer non-petroleum jelly based. Another key highlight is that they use certified organic Kakadu Plum, thus safe for infants.
  Testimonials
We had 2 testimonials of using this skin ointment during our trial introduction phase.
Skin condition : Eczema (dry, inflammed skin)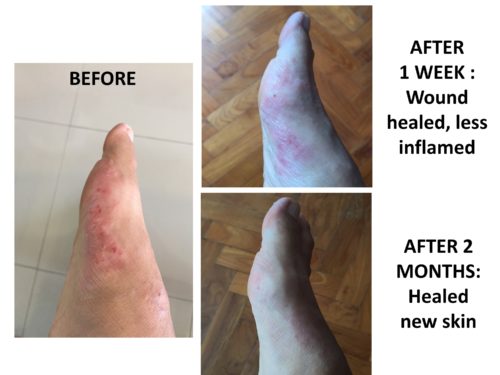 "Unlike other topical ointment, the Kakadu ointment is light and spreads very easily. It gives me the comfort feel of my skin being protected on the exposed scratched wound area. And it doesn't sting at all upon application, even though some part of my scratched skin stings upon water contact. I also noticed that the wound does not ooze so much and the whole skin area still feels comfortable, absorbs relatively fast and not overly thick to the extend that it becomes hot and unbreatheable" – BL
Skin condition : Inflammed, flaky, oozing skin
"I would try anything new as nothing works so far. Skin flaking like snow and apple cider vinegar spray stings like anything. Oozing and pain upon touching water. However, Kakadu plum ointment was soothing and does not sting when applied." – Je***
Now available in Skinshare.SG Shop
Due to popular request and the great demand in Lucas papaw equivalent ointment, we have decided to add this high quality, organic ointment into our range. We are the official reseller of Kakadu Plum Skin Ointment directly from the original manufacturer – 3Kids Cosmetics. Now available via Skinshare SG online store.
[Update 2 Aug 2021 : Due to unforeseen circumstances, the Australian manufacturer has discontinued this product, for more ointment-based skincare, kindly check our "Ointment" category or consult our skin therapist via chat below]