I chanced upon this healthy snack called Bruneus Snacks by Superlative Foods in a green-living exhibition. These snacks are manufactured in Singapore with organic food sources from farmers in the region. What captured my attention was that the founders, Angeline and Aparna ensured that they only used good quality, organically grown and natural ingredients for their snacks. The fact that it was dairy-free, gluten-free and artificial stuff-free gave me the green light to add into my snack pantry.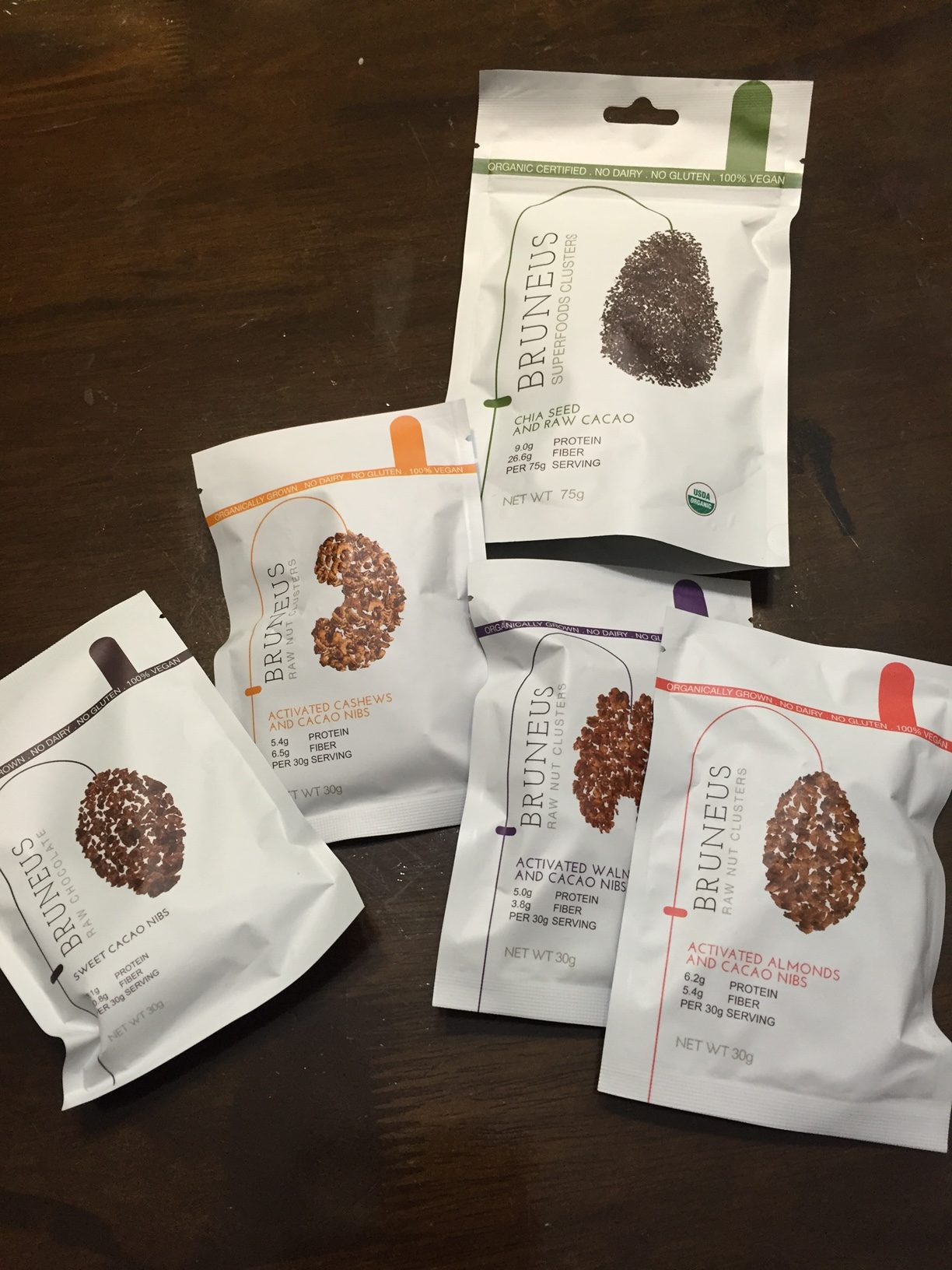 They add most of their snacks with raw cacao nibs and it gives the snack a little kick. The cacao nibs are a powerful natural source of magnesium and antioxidants.  Raw cacao nibs are mixed with pink Himalayan rock salt and a drizzle of coconut flower syrup and it's incorporated in all their Bruneus snack range.
The packaging is in small convenient 30g packs which I can slot into my handbag and bring around easily to snack on them. After all, I find it difficult to find snacks outside the home since I'm on my eczema diet.  The "Bruneus Activated Cashews and Cacao Nibs" are my favourite since cashew nut is the best nut in my eczema diet. Another good feature of these snacks are that they are sweetened by organic coconut flower sugar. It's not only natural but also does not taste overly sweet.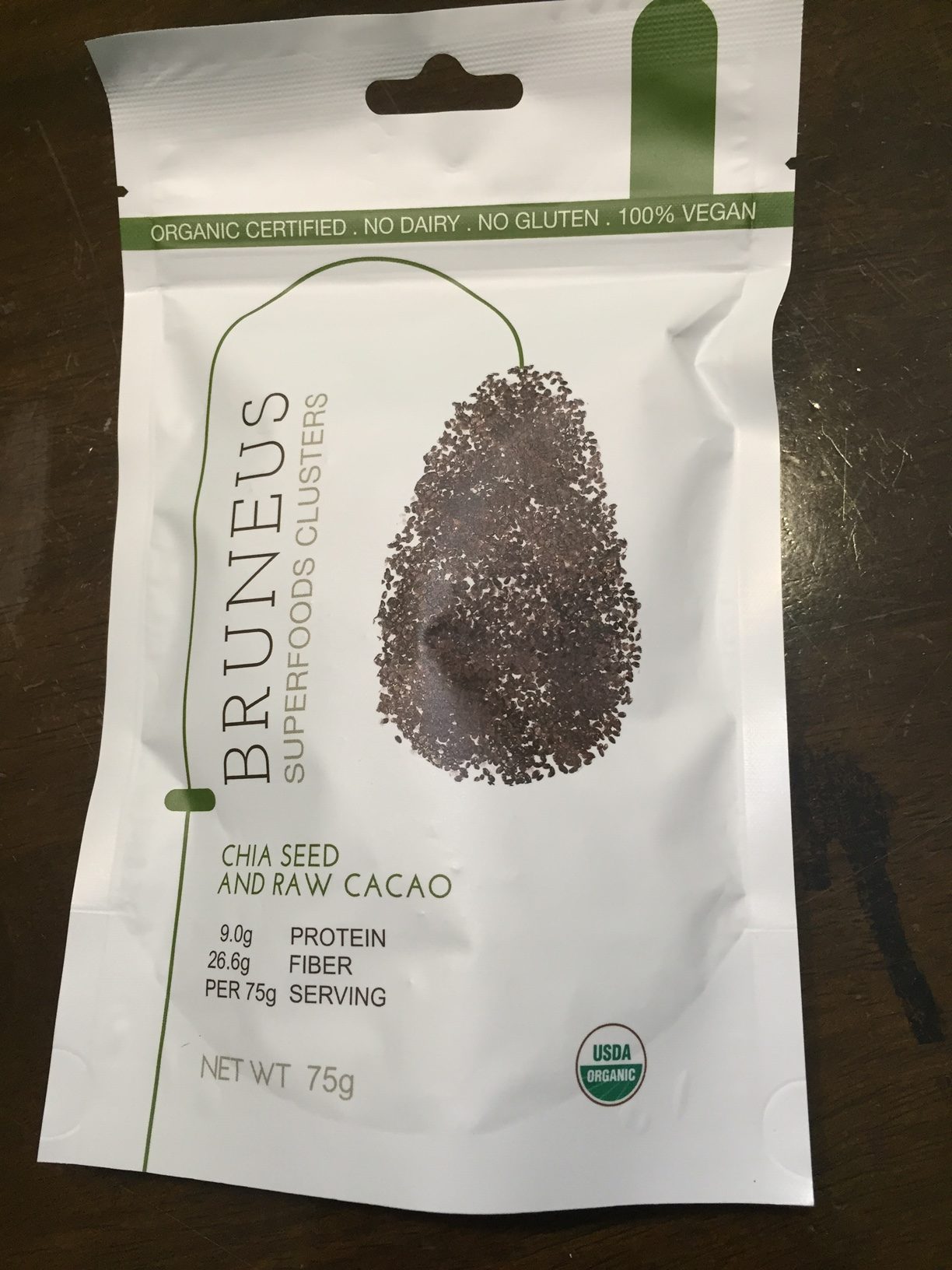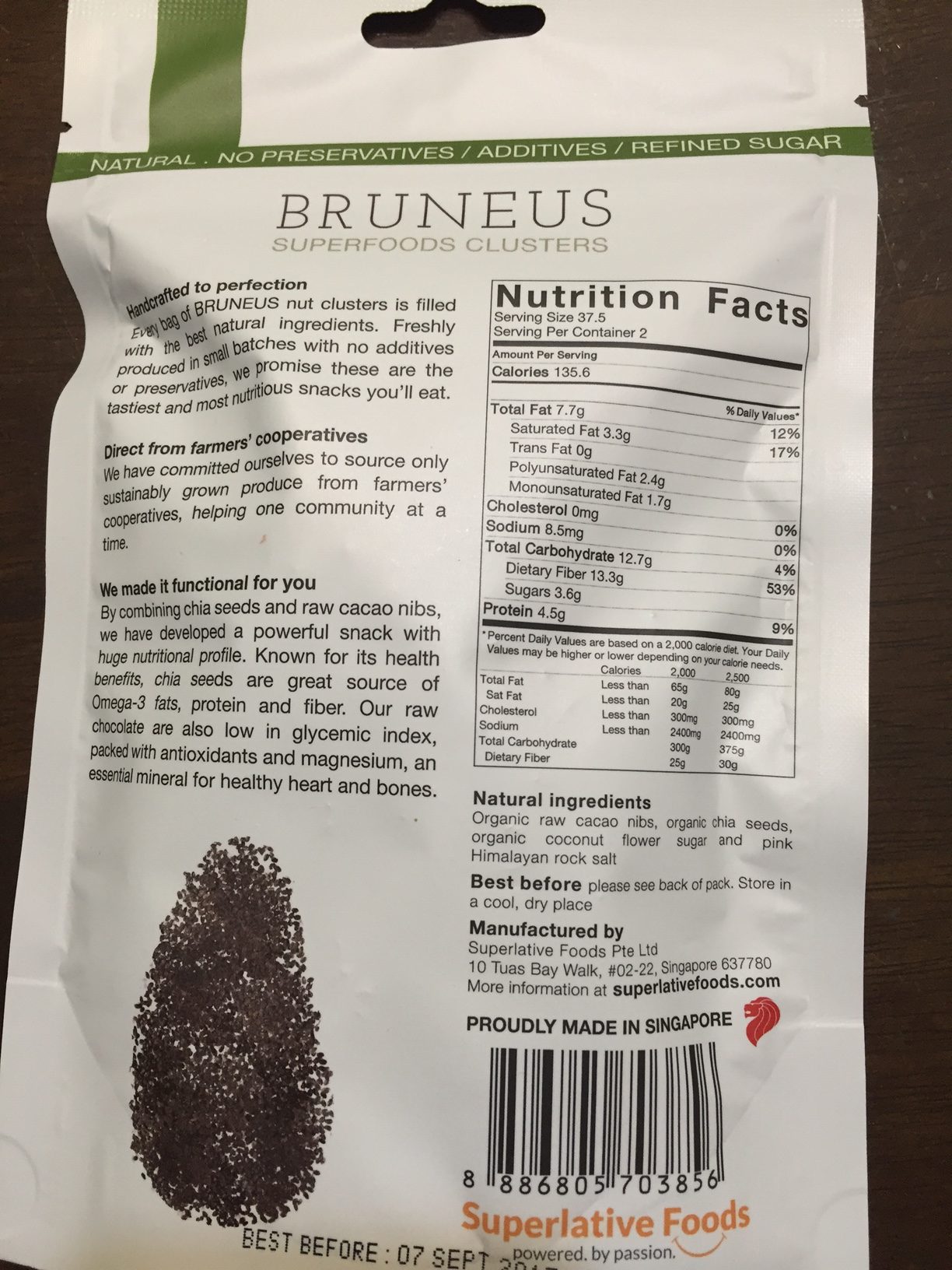 The 75g  "Bruneus Activated Chia  Seed and Cacao Nibs" pack is placed on my dining table so that I can sprinkle them into my oat mix or cereals in the morning. At the back of each pack, the nutrition facts and the goodness of the ingredients used is highlighted. Chia seed is well known for being a great source of Omega 3 which is good for skin health. Another way to use this healthy snack is to add into your smoothie. It goes well with banana & avocado smoothie, sprinkle some in and you get a healthy yummy nutty smoothie that can power you up for breakfast.
This snack can be easily found in most Organic and Health Stores. They are also available in almost all the Cedele Outlets.