"This testimonial has been kindly offered with written permission.

Bee
On a Saturday morning when all of us are spending quality time with our family, a mummy was very worried on her daughter's worsening skin condition.
Siti Whatsapp-ed me with photos of her 18-month old daughter's worsening eczema on the chin and arm folds. She said that she was concerned with re-applying the two steroidal medications and that the doctor has prescribed and was looking for an alternative remedy.
Day 1(Saturday) :
Siti: Hi, would like to know which cream is suitable for 18 months old child with flare up on the chin, elbow folds. Currently, she is using ointment, baby wash and cream from the pharmacy but doesn't seem to work.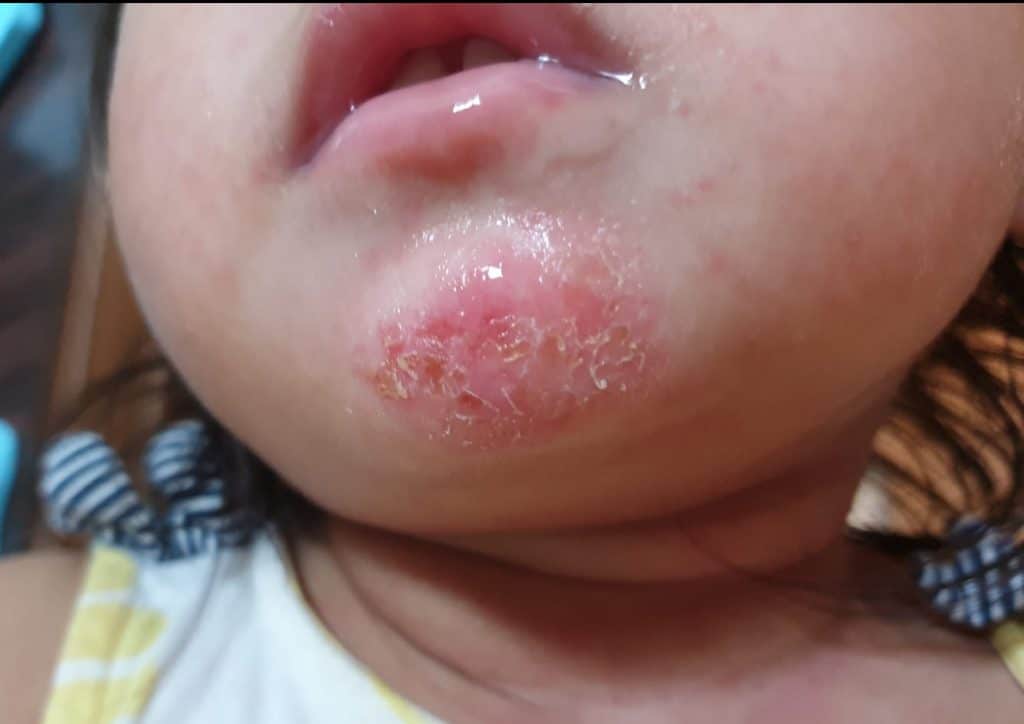 Bee: Her chin's wound is slightly severe. For wounded or scratched eczema, conventional creams will not help but may aggravate the condition. She will need QV Flareup Foam wash to minimize infection. Also, since it is near the mouth area, you have to use a product that is gentle and safe for baby's face. For broken skin, you can only apply Antiseptic ointment or pharmaceutical grade pure emu oil, then you can apply Ezerra Plus Cream to prevent scratching and as a moisturizer which is indicated as suitable for broken skin. Did the doctor prescribe any mild antiseptic/antibiotic ointment for her that you can use?
Siti : Thank you for your advice. Yes, the clinic gave 2 seperate creams for her face and body but both contain steroids and I don't dare to use it on her.

Bee: It's a good decision to avoid prolonged use of steroid especially on the face area which is more sensitive. Furthermore, the baby's face can heal naturally with the correct supporting safer skincare. I would suggest these products for her wounded chin :
QV Flareup Wash – This is a mild wash with antibacterial and antiseptic properties for eczema flareup.
Argasol Silver Gel – This is an anti-bacterial, antifungal, anti-viral and contains a food-grade gelling agent which makes it non-toxic and safe for children.
YNN Pure Emu Oil – Pharmaceutical grade, 100% pure natural oil that helps to heal, protect the wound and minimize inflammation.
After cleansing with the Flareup wash, apply Argasol Silver gel. Let it absorb for a few minutes, then apply the pure emu oil.
Siti : Noted on the sequence. What about her arms?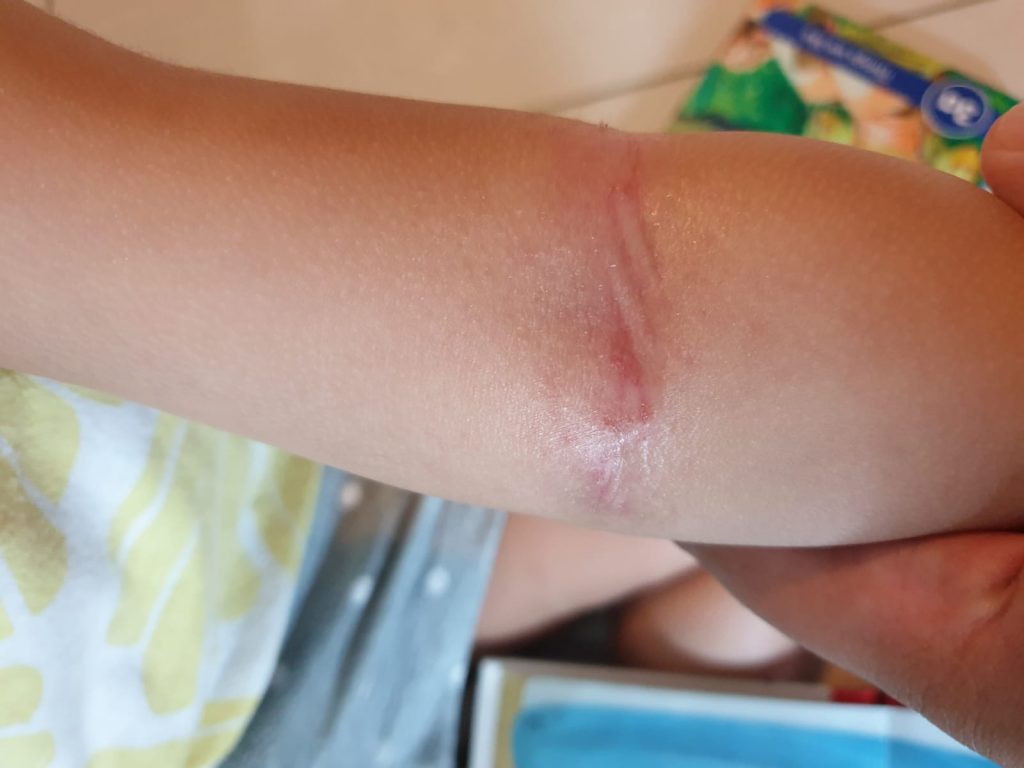 Bee : For the arm folds, the red inflammed area, just apply a little emu oil after cleansing. Then after that, apply Ezerra plus cream overall on the arm fold area which is dry/scratched/inflammed. Ezerra plus cream is a baby-safe, doctor recommended moisturizer that is suitable for scratched skin and it helps to relief the itch to break the itch-scratch cycle.
Siti : Noted on the skincare regime. I will need it urgently, can I self-collect today?
Bee : Sure, will arrange with you accordingly.
Day 3 (Monday) :

Siti : Hi Bee! Would like to update you on my daughter's condition. Her skin over the chin especially has improved tremendously! Less red and the wound is closing up slowly with the combination products of YNN Emu Oil, Argasol Silver Gel, QV Flareup Foam Wash and Ezerra plus cream. Her arm folds are also becoming less red. Thank you for helping me.
If you have a flareup or skin rash that you need us to recommend suitable skincare product and regime to help manage your eczema, you can whatsapp your photos to 98753185 and I will try to respond as soon as I can.

Do note that your results may vary from the photos shown.


~ Bee (Skincare Consultant, Nutrition Therapist)


[Votes: 0 Average Rating: 0]