Lina* in Bedok, Singapore approached us in the middle of March. She wanted advice on how to heal her daughter's hand eczema.
From the photos Lina sent us, the skin on the palm of her daughter's hands was dry and cracking, especially on the bend of the index finger and ring finger. On the bright side, her skin did not appear to have any blisters, and was not weeping or bleeding.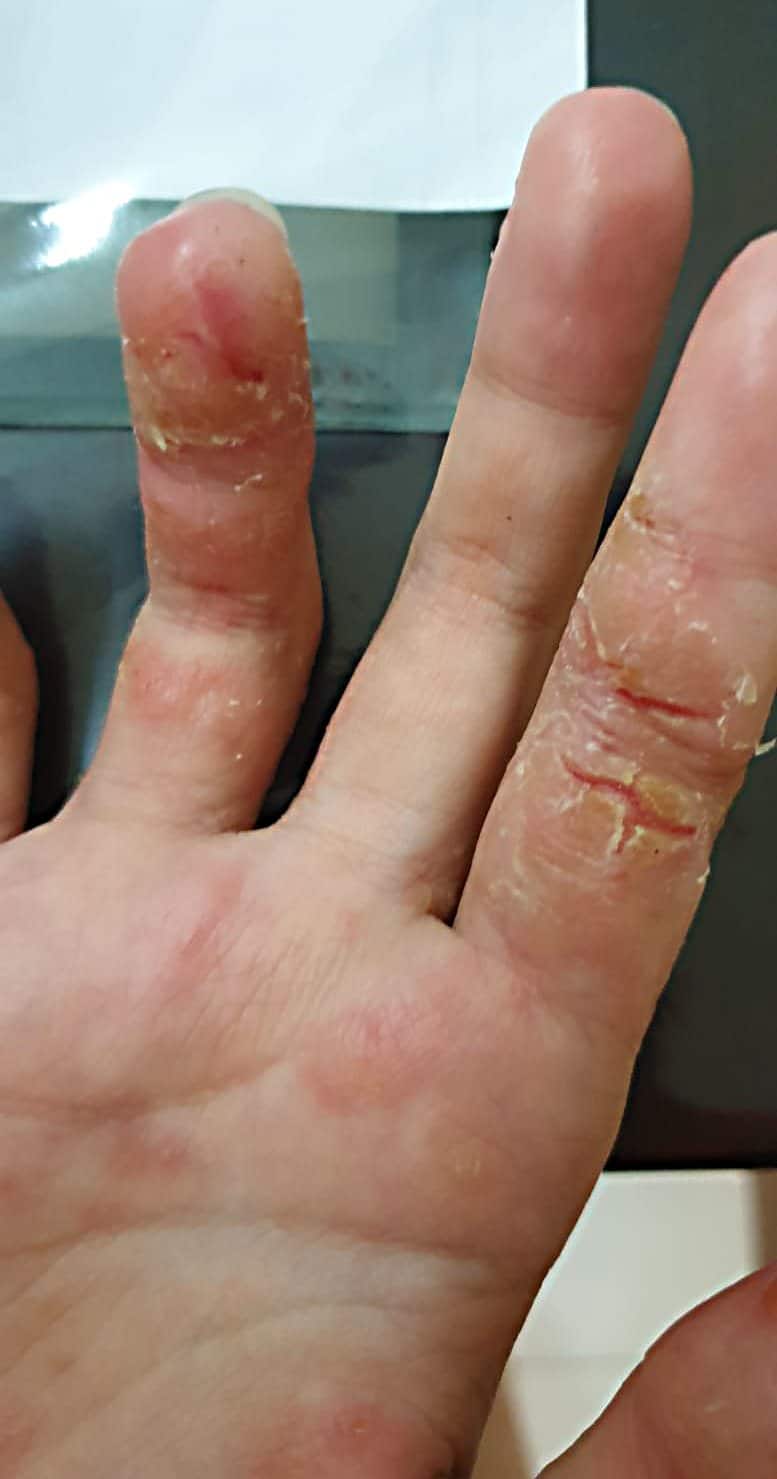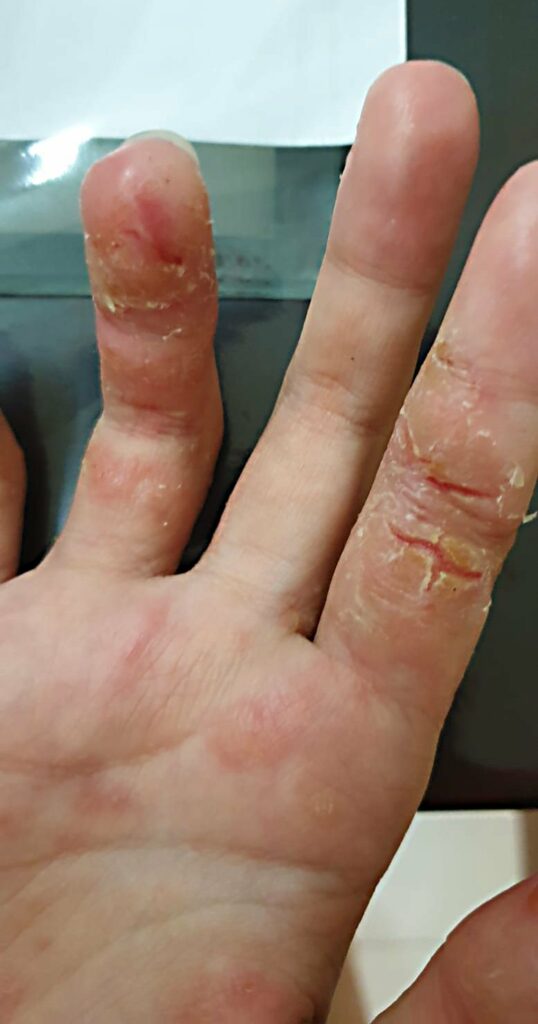 After twelve weeks of using our eczema products, her skin has improved.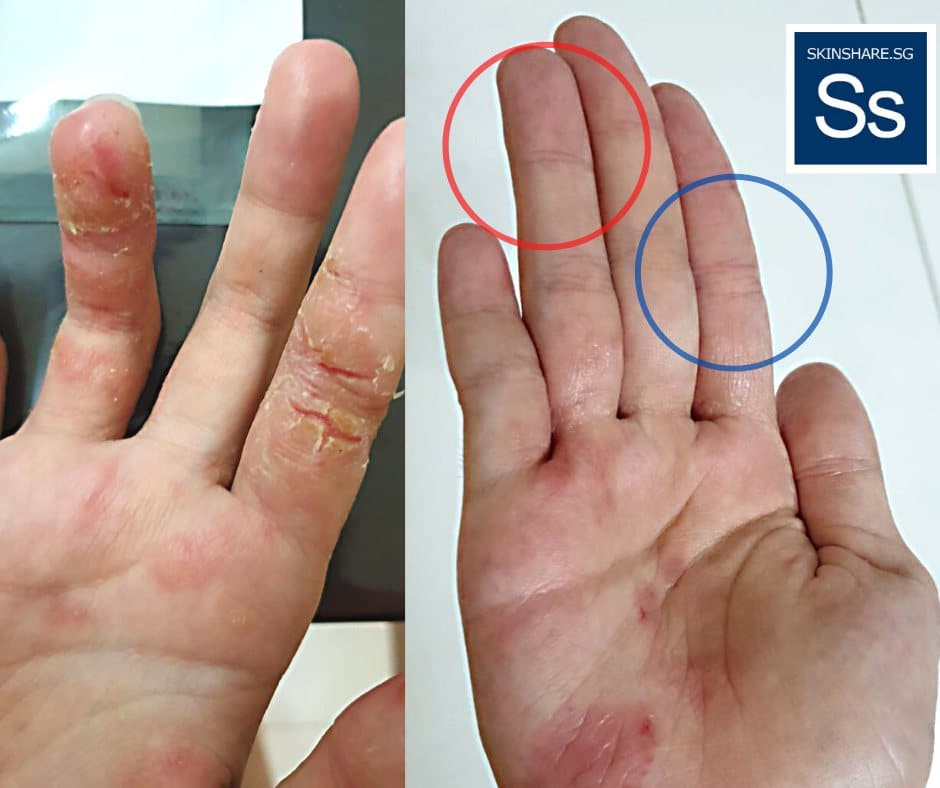 What causes the skin on children's hands to crack and become dry?
There can be many triggers for hand eczema. The main cause could be from too frequent washing, an allergic reaction to chemicals or soaps.
Frequent hand washing has become more common due to the threat of COVID-19. When Lina approached us in mid March 2020, frequent hand washing was the main advice given to avoid COVID-19 infection. People were advised to wash their hands with soap for at least 20 seconds, and do it several times a day. Or, to use alcohol-based sanitisers if soap is not available.
But, for those with hand eczema, this task can severely irritate their skin. Frequent washing and sanitising can strip the skin of natural oils and damages the skin barrier.
People who have cracked skin on the inside knuckles, such as Lina's daughter, can find it difficult to perform common tasks like writing, bathing, washing the dishes, or shampooing their hair.
Recommended solution
Based on our discussion with Lina, we recommended she take the following steps:
Step 1: Prevent infection at cracked, split skin areas
She should apply an antibacterial gel such as Argasol Silver Gel on the cracked, open wounds, twice a day. Antibacterial gels should be applied after cleansing and before moisturising. This prevents any further infection from occurring, and allows the skin to start to heal on its own.
Step 2: Moisturise dry skin on hands
After step 1, apply a moisturiser that contains emu oil to dry hands. Emu oil absorbs into the skin easily, and also helps reduce skin inflammation. Applying emu oil helps to reduce inflammation and redness, and allows her to bend her fingers without irritation.
Step 3: Protect cracked skin with ointment
To give the cracked skin even more protection, we recommended her to apply Kakadu Plum Skin Ointment whenever her skin started to feel dry again.
Ointments provide a similar protective barrier on the skin to protect against irritants. But unlike moisturing creams that are water-based, oils and ointments are much thicker and are oil-based, so they stay on the skin for longer.
Lina pointed out that her daughter would also wear gloves to protect her hands.
Intermediate results (three weeks later)
After following our recommended process for three weeks, Lina was pleased to tell us that her daughter's hands were healing nicely. The cracked skin had closed up and new skin was beginning to form.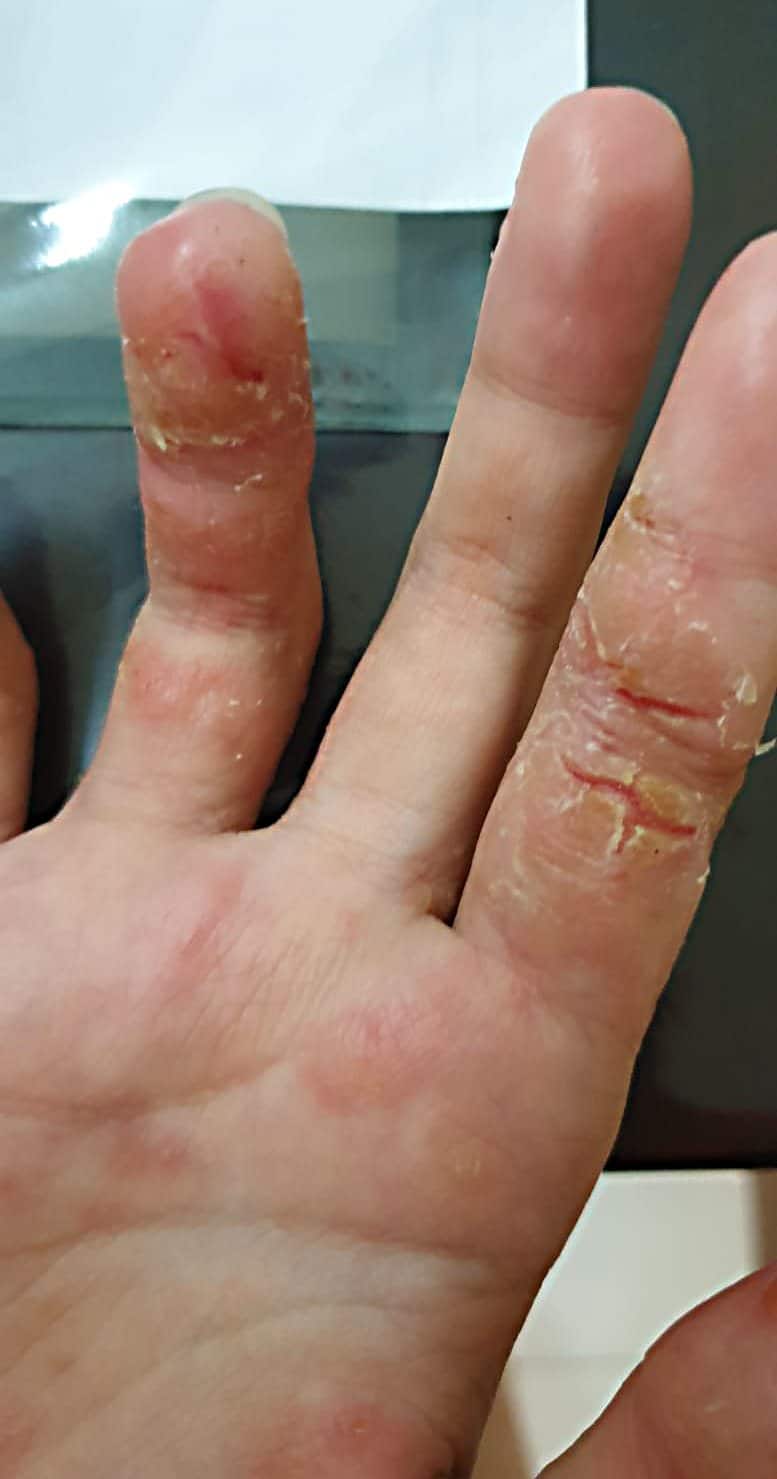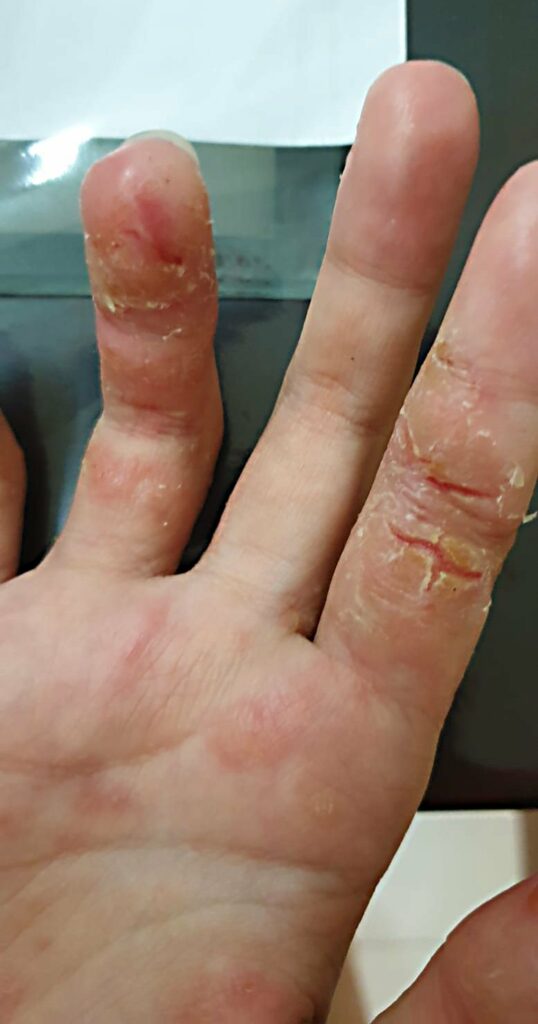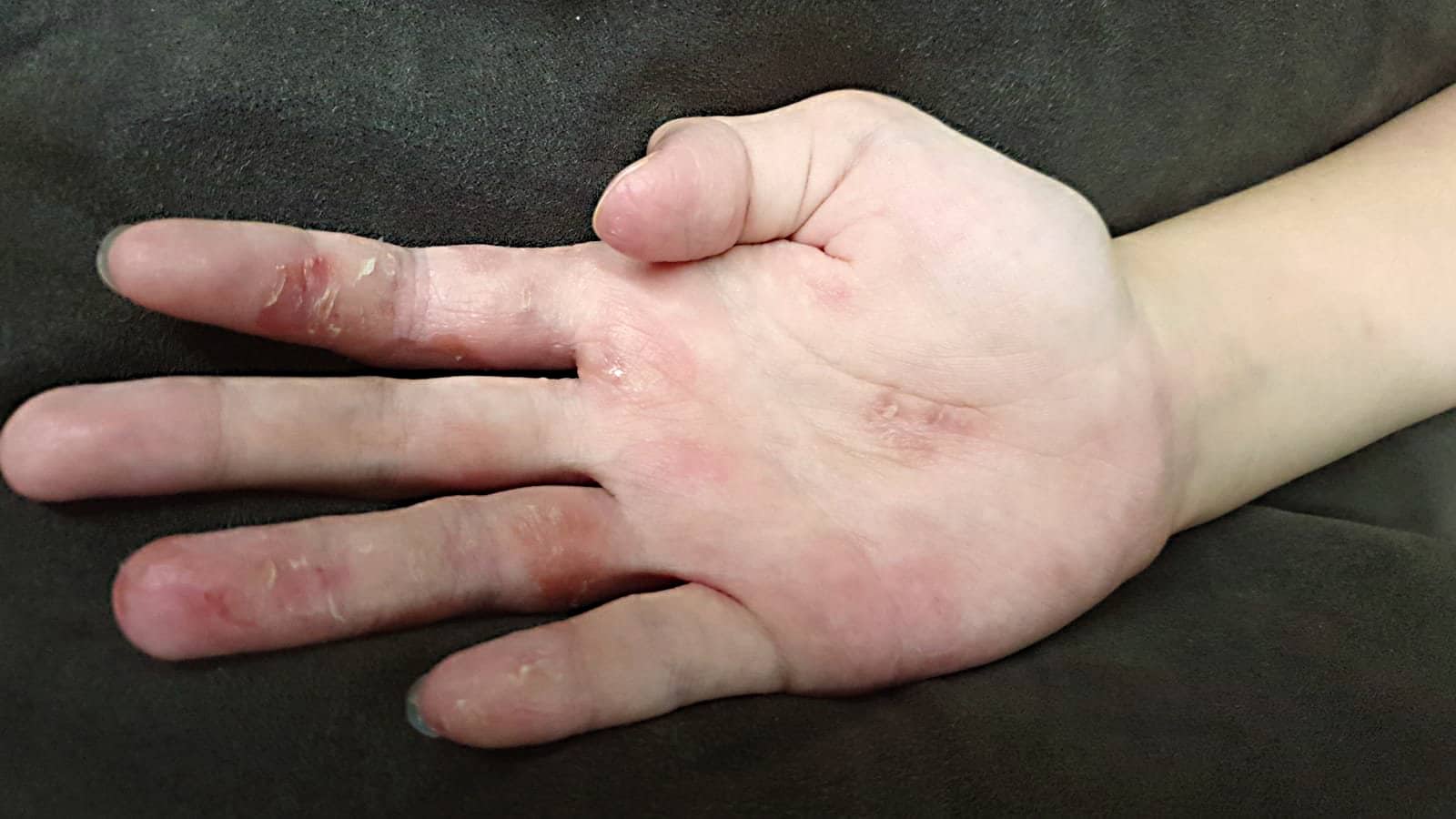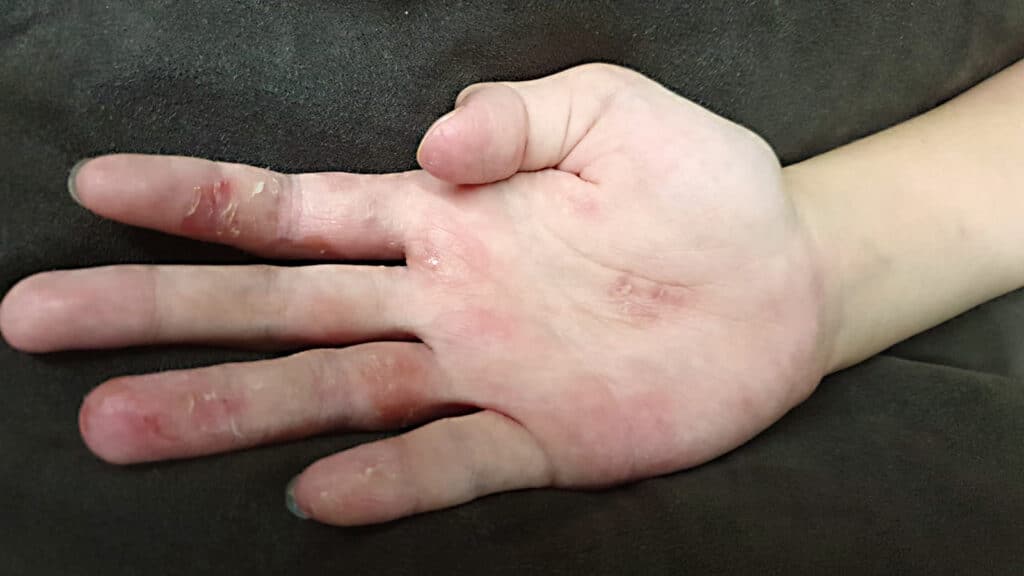 For Mummy, this was a welcome relief, as she had been trying different remedies for her daughter for a while, with little results.
Results (twelve weeks later)
Through her consistent efforts of applying Argasol Silver Gel and Emu Oil twice a day, her skin eczema has improved by leaps and bounds.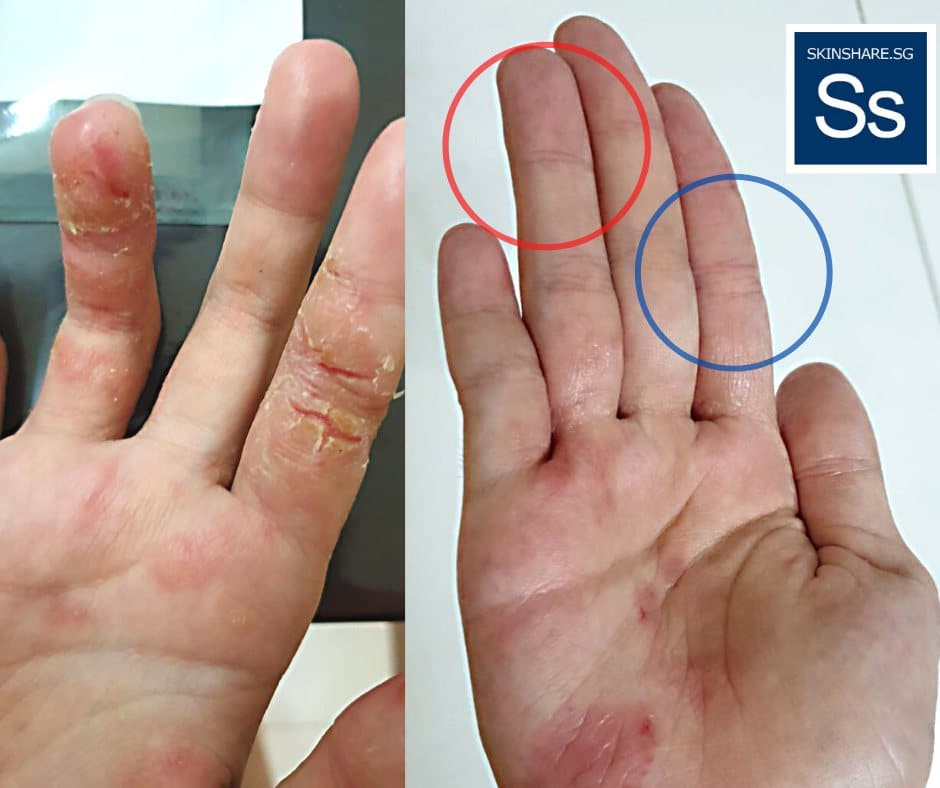 "The cracked skin has healed, and she's happy! Very long time didn't see her hand so 'nice'"

Lina, on her daughter's hand eczema
We are so happy to have helped Lina and her daughter with her hand eczema in Bedok, Singapore, without resorting to harsh steroids or other drugs. Her skin may flare-up again on and off, but it's important to not lose hope, and stick to the skincare regime.
Recommended products in this article
About Skinshare Singapore
Skinshare Singapore is a skincare and nutrition platform for eczema. We source for the best skincare products from around the world to help the dermatitis/eczema community in Singapore and the region. Our goal is to help CALM, CARE and HEAL your skin for the long term, without resorting to harsh steroids or drugs.
* Patient's names changed for privacy. Cover photo for illustration only