WHAT IS MANUKA OIL?
Manuka oil is steam-distilled from the leaf and growth tips of the manuka plant. The slow steam-heating, all natural process causes the oil sacs in the leaves and bark to release, steam is vaporized and the oil distilled off. It is a gentle, small-batch process taking 5 hours and resulting in pure essential manuka oil. No chemicals are used in the extraction process.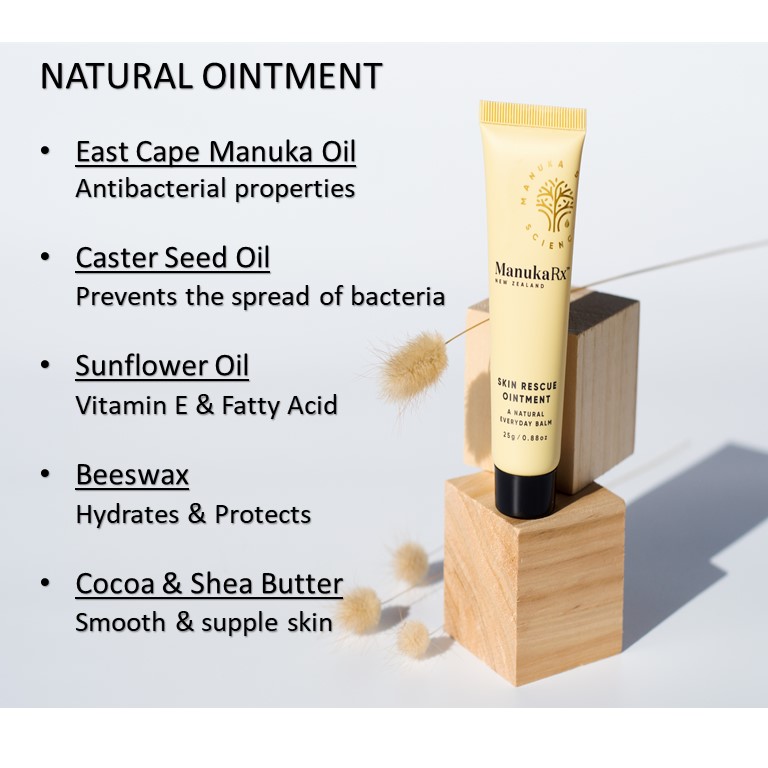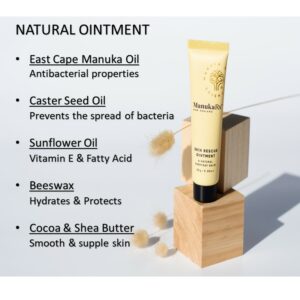 The Power of Manuka Oil
Antimicrobial: Manuka oil contains β-triketones, natural compounds that kill or stop the growth of micro-organisms which stimulate the immune response in wounds, speeding up healing times.
Antifungal: A 2014 study on the effect of manuka oil on fungi found that the growth of T. mucoides and M. furfur were the most effectively inhibited.
Antibacterial: A study, published in the Journal of Microbiology, found that manuka oil significantly inhibited the growth of the bacteria S. aureus, S. mutans, S. sobrinus, and E. coli and also found it to be effective against some antibiotic-resistant 'super bugs', including MRSA.
Anti-aging / antioxidant: A 2013 study showed that a topical application of manuka oil suppressed the UV-B- induced increase in skin thickness and wrinkle grading in a dose-dependent manner and could suppress UV-B- induced skin inflammation by inhibiting the production of inflammatory cytokines.
Manuka oil has also been shown to possess other biological properties; it is antiseptic, anti-inflammatory, an antihistamine and an anti-allergen. Manuka oil has been proven to possess antibacterial, anti-inflammatory, antiviral, antiseptic, antihistamine and antifungal properties.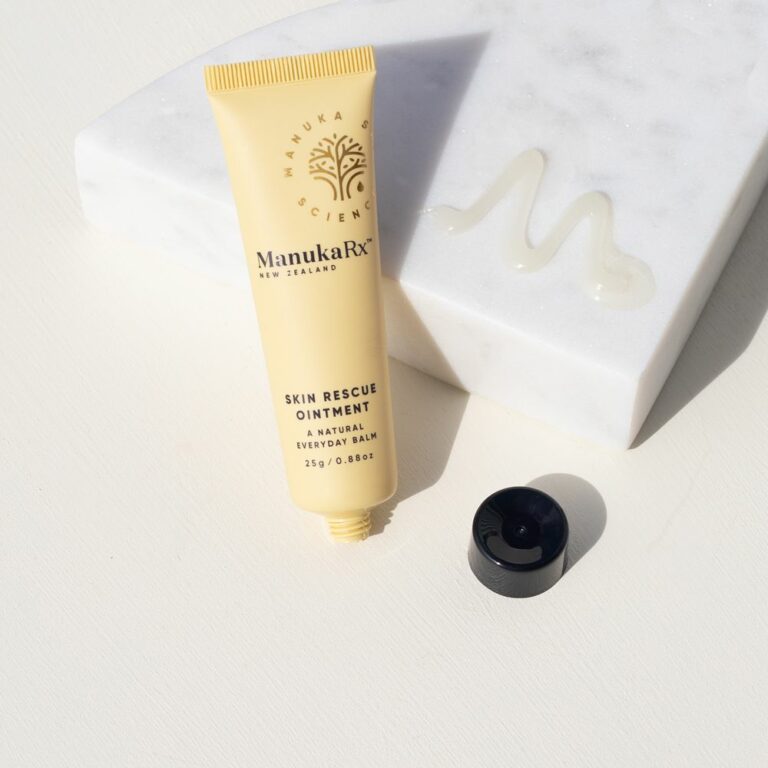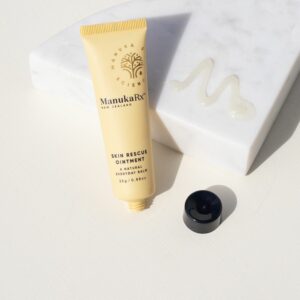 Benefits of Manuka Oil for Skincare:
ManukaRx natural skin ointment helps with dry itchy skin, chapped lips, broken cuticles and dry spots because this natural skincare ointment is ideal for both minor daily nuisances and may help with stubborn minor skin irritations.
It is a natural ointment containing premium East Cape manuka oil and has natural antibacterial properties to help prevent the spread of bacterial infections of the skin.
Useful for :
Eczema & Dermatitis
Dry Skin and Cuticles

Minor Cuts, Burns and Skin lesions.

Nappy Rash Cream
Insect Bites
Lip Balm
Scratches and Chaffing
Ingredients:
Castor seed oil, Sunflower seed oil, Beeswax, Manuka oil, Tribehenin, Cocoa butter, Shea butter, Calendula flower oil, Curcuma Longa Root Oil.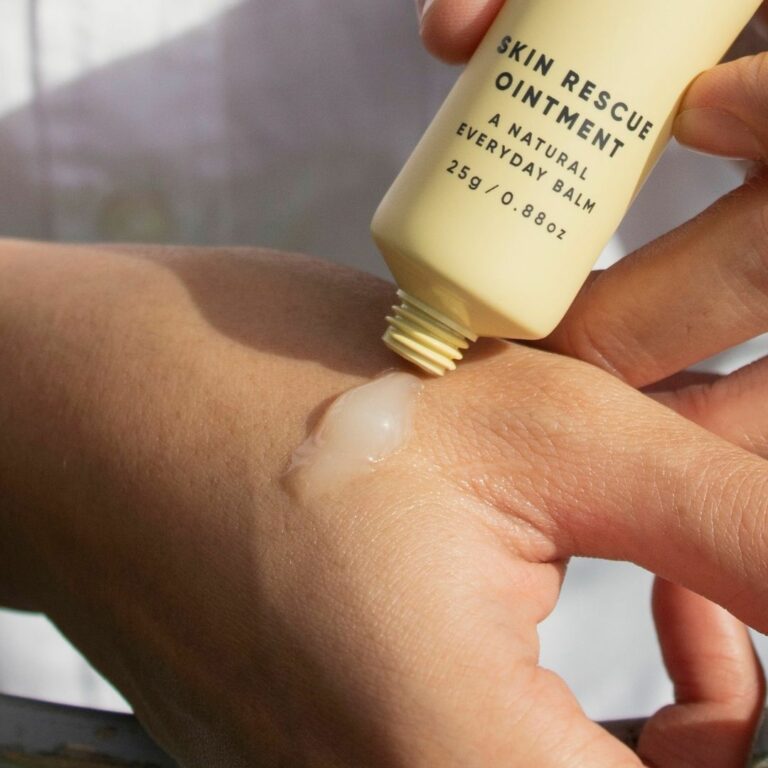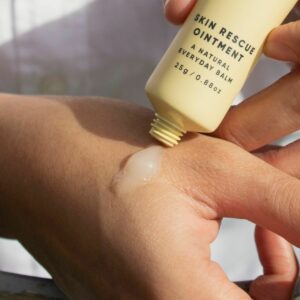 Customer reviews :
"Love this, gave the sample to my pregnant daughter who was struggling with eczema and it all went away" – Sandra
"Excellent, beautiful ointment and it really works on cracked skins and itchy bites! – Linda
"Very effective in aiding the healing of a wound i had recently. Would highly recommend this product. Like the packaging of this cream being in a tube for ease of application and carrying in my bag safely." – Kee Ling