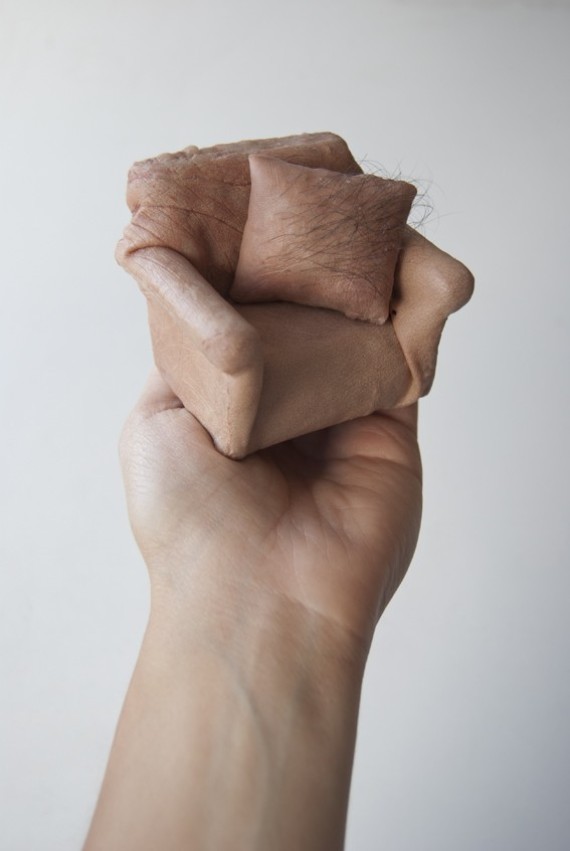 Scotland-based sculptor creates totally gross-out works of art from what looks like real human skin.
When you think about skin and art, tattoos typically come to mind. But artist Jessica Harisson has taken skin and art in a completely different direction. In these sculptures, she crafts small handheld pieces that look like Hannibal Lecter's side project.
Crafting tiny chairs, couches and even clocks out of casts of her own skin, these creepy and slightly nausea-inducing works of art come complete with skin folds, tangled hair, and wrinkles.
Try to keep your lunch down as you scroll through some of her mesmerising works below.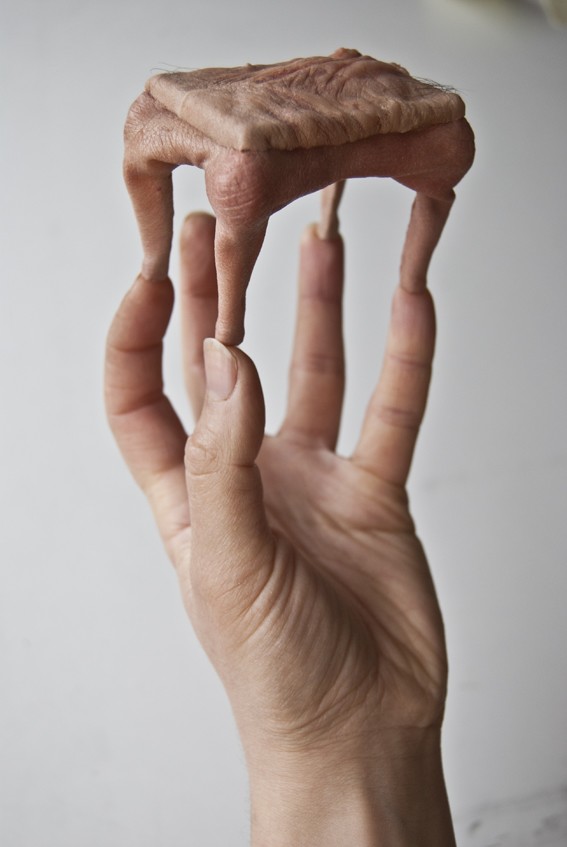 On her website, she explains that her work "re-describes the body in sculpture through the skin, offering an alternative way of thinking about the body beyond a binary tradition of inside and outside."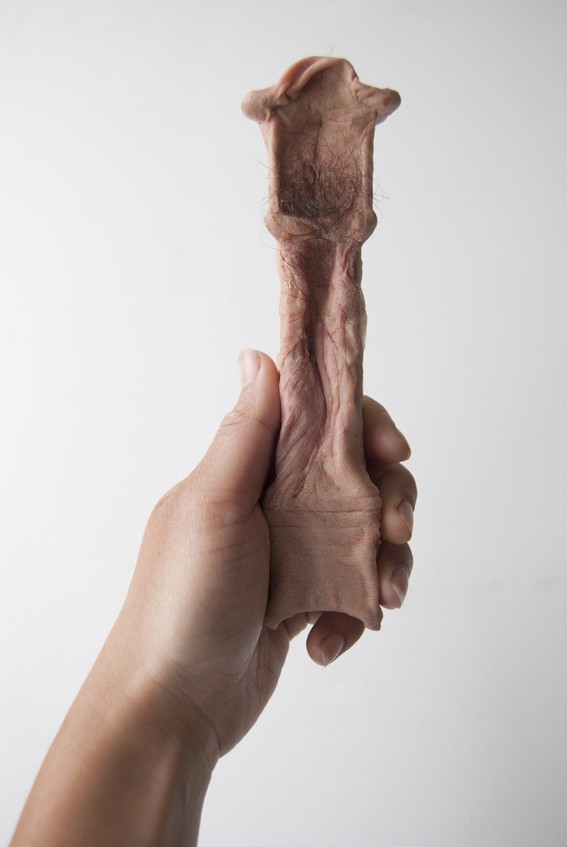 Source: jessicaharisson.co.uk via Huffington Post