If you are looking for a natural skin care and wash range, you should try products from Olive Oil Skincare Company. Their philosophy ensures that the ingredients they use are of good quality – Nourish your skin naturally – No parabens, no palm oil, no SLS. Their product's are made from the main ingredient – Extra Virgin Olive Oil that is derived from an eco-friendly resource, the humble olive tree. The unscented products are made simply with 100% saponified Extra Virgin Olive Oil.  They add 100% pure Australian essential oils to create their scented products.
Y, the founder of Kerygo, who brought in the brand Olive Oil Skin Care Company exclusively into Singapore, recommended several of their best selling range.
Baby Bath – Gentle Pear Baby Wash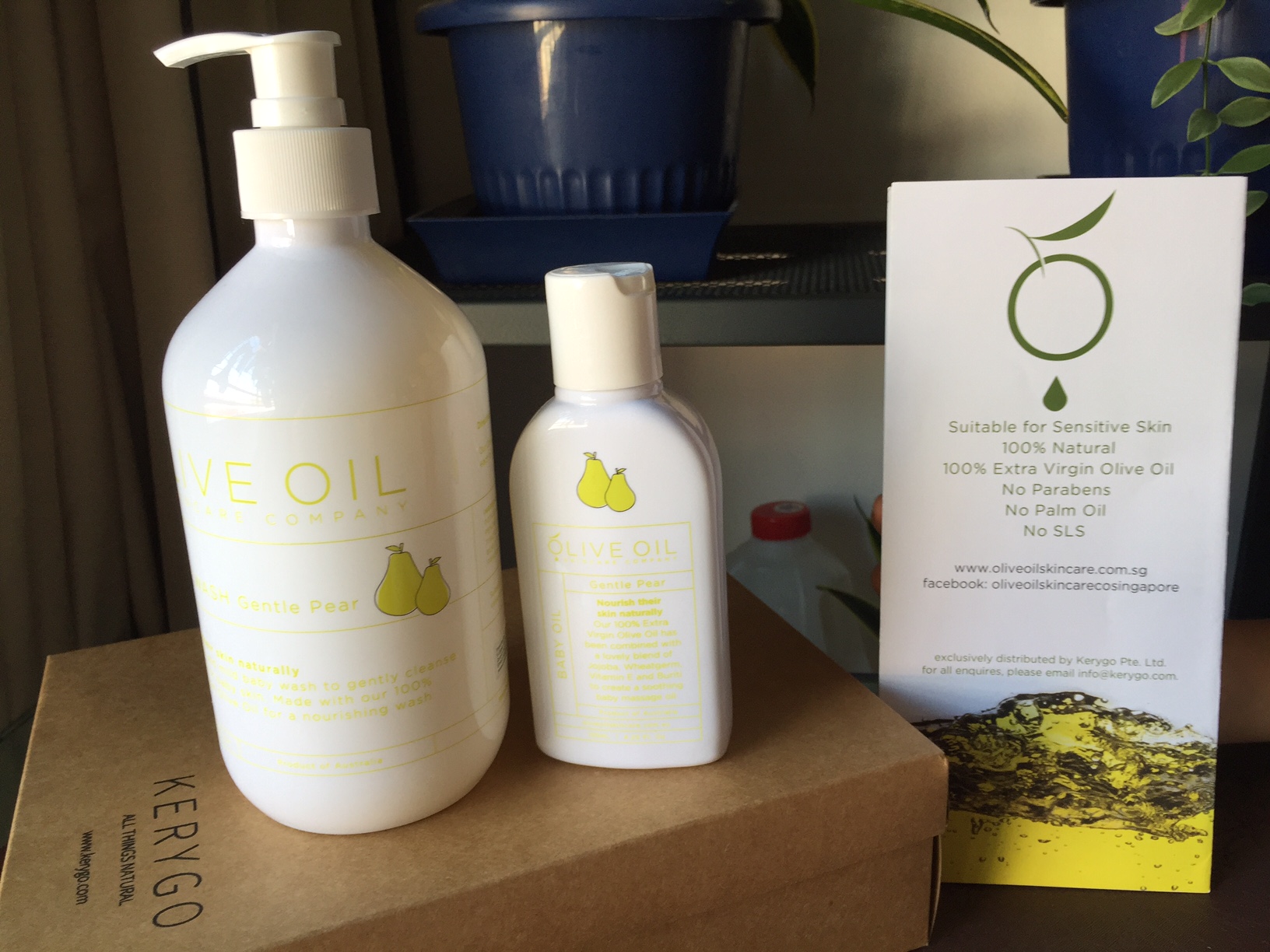 Their baby range of products is all natural; no sodium laurel sulphate, palm oil, parabens or petrochemicals are used. Their baby range is scented with a hypo-allergenic fragrance "Gentle Pear", to ensure it is suitable for all baby skin types.
After bathing using the baby wash, your baby will smell like fresh pear and it's refreshing.

 Baby Oil – Gentle Pear Body Oil
The baby oil is very light and has a light fresh pear fragrance. When I rubbed on my baby for a massage after bath, he enjoyed it very much. And he smelled like yummy fresh pear through the next few hours which I enjoyed. It also does not cause greasiness and absorbs into his skin very fast.
Handmade Pure Olive Oil Soap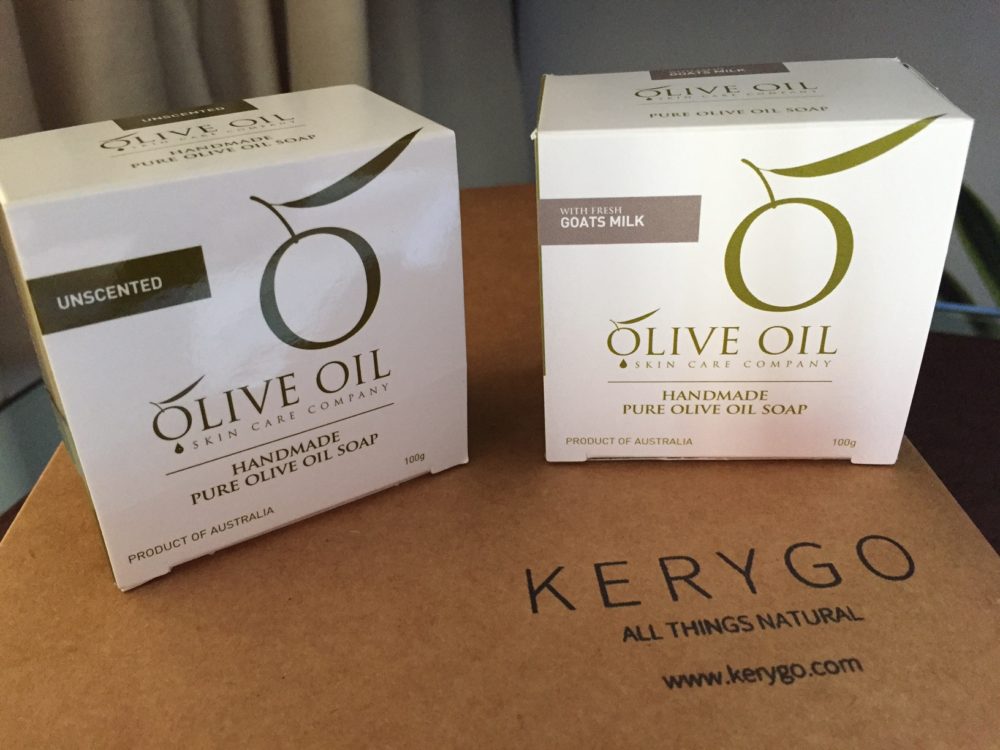 Bar soap typically contains less preservative compared to liquid type of soap. It is of a good size and does not melt easily when I rub with water. It is not very foamy, which indicates that it is not as drying. The amazing part is that for the Unscented range, it is so simple with just 1 ingredient : 100% Saponified Australian Extra Virgin Olive Oil. The smell is also very pleasant, light olive oil scent.
Conditioner Citrus Bloom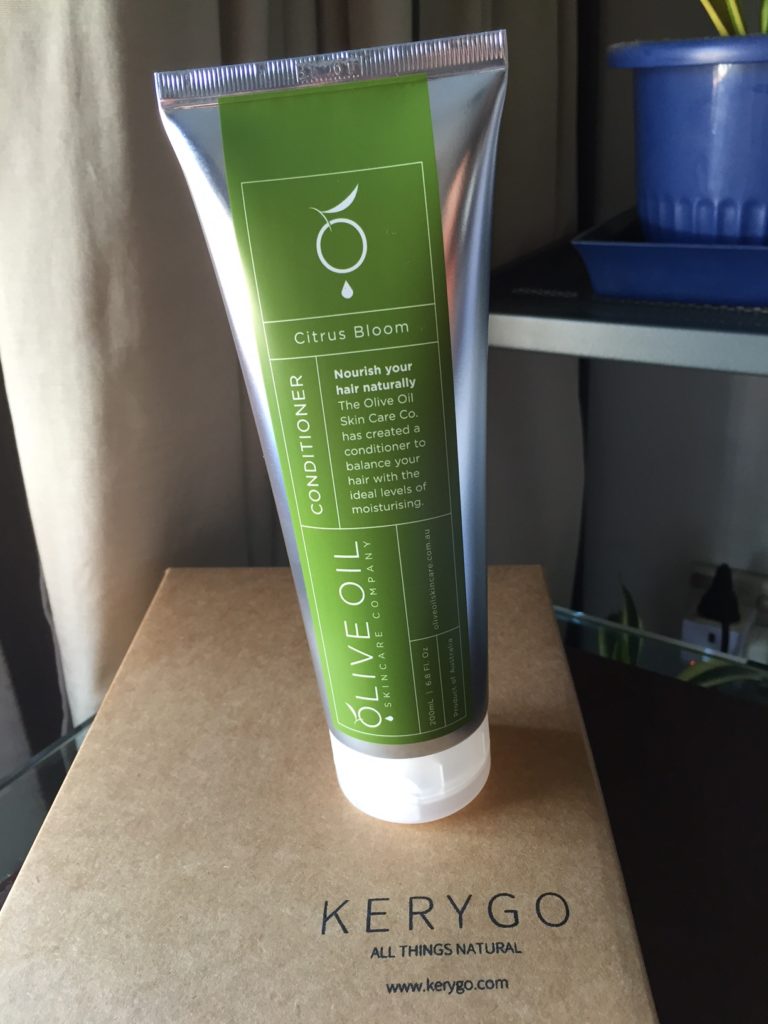 Another refreshing smell during my shower time – this conditioner is scented with natural orange smell and it gives my hair a refreshing citrus zing!
Blue Mallee Eucalyptus Soothing balm
Their soothing balms are enriched with Australian Extra Virgin Olive Oil, chemical and additive free, and are healing and calming.   A true all-purpose saviour that subdues sensitive or irritated skin.
My elder son had a scrap from playing in the playground and we rubbed a little of this soothing balm ointment. It protects the damaged skin from external dirt while soothes the irritated skin.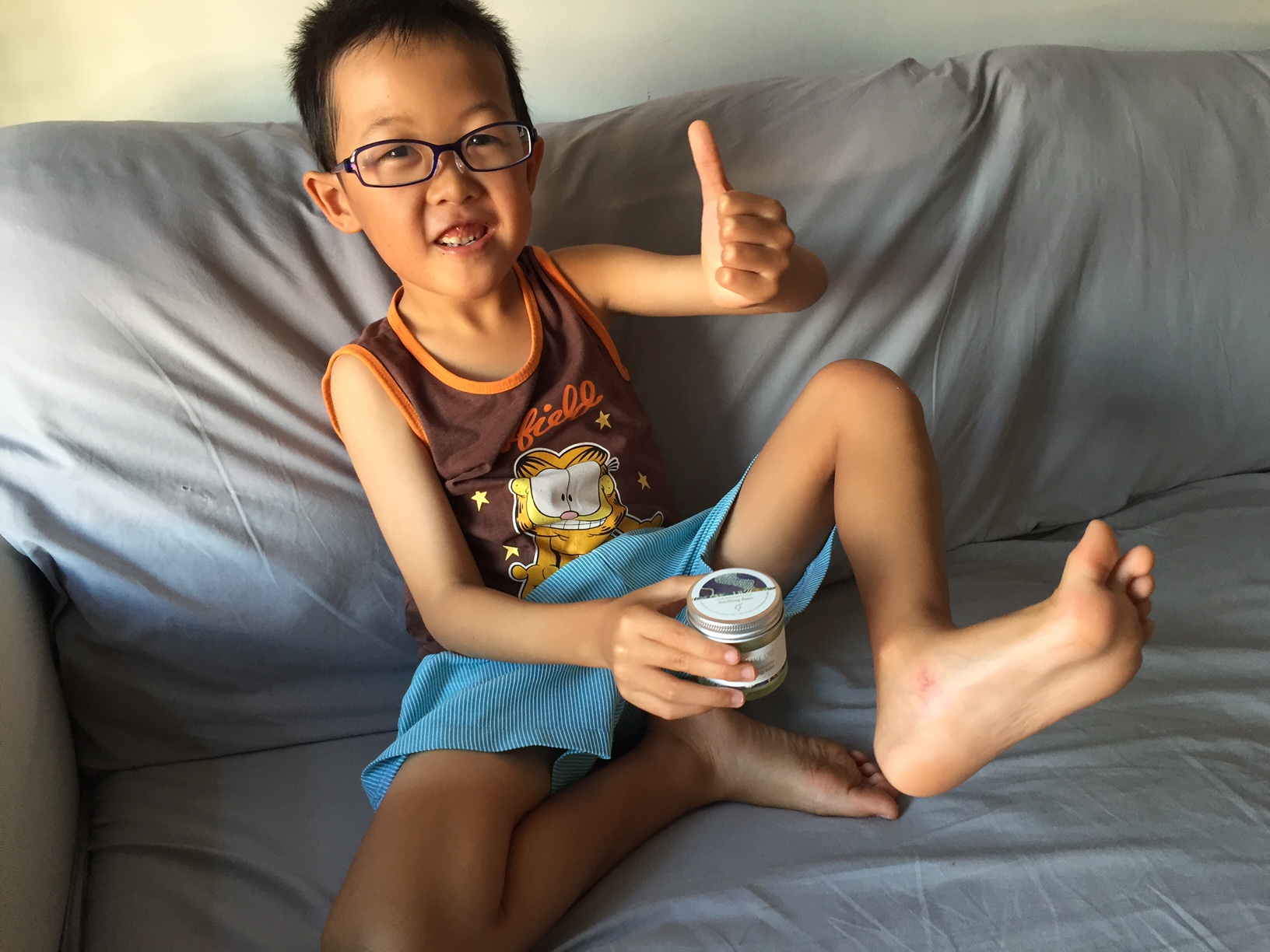 The eucalyptus soothing balm has Blue Mallee Eucalyptus essential oil added for additional healing.  It is used in traditional Aboriginal bush medicine for treating cuts and relieving congestion. You could either dab a little around the nose area or add some very hot water to it and inhale the fumes to help clear stuffy nose. You can also rub the eucalyptus balm to your child's chest before bedtime if he/she has coughing bouts at night.