Why QV Dermcare® Eczema Daily?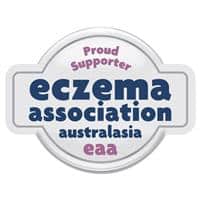 QV Dermcare Eczema Daily Wash and QV Dermcare Eczema Daily Cream are medical devices in Australia and are backed by years of research and clinical testing.
Clinical testing results :
Significantly improves the skin barrier function measured by a reduction in trans-epidermal water loss (TEWL) in 28 days
85% of users with mild to moderate eczema experienced less flares, itch and irritation after use.
Significantly improves skin hydration in 7 days
Clinically tested to help reduce itch in mild to moderate eczema.

Clinically tested to help relieve the symptoms of medically diagnosed mild to moderate eczema.

 Specially formulated with ceramides, cholesterol and fatty acids in a 3:1:1 ceramides dominant molar ratio for daily eczema maintenance
Direction of Use :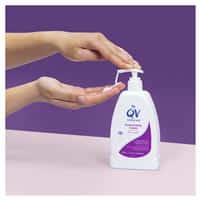 Apply to dry and eczema-prone areas as often as required, especially after showering, bathing, exposure to harsh climatic conditions and at night.
Do not use on wounds. For external use only. Avoid eyes.
Tips :
For best results, use in conjunction with QV Dermcare Eczema Daily Wash to gently cleanse mild to moderate eczema skin.
For flareup treatment, you have to use QV Flareup Cream for 2 weeks first. Once the flareup subsides, use this daily cream for maintenance as a daily moisturizer.