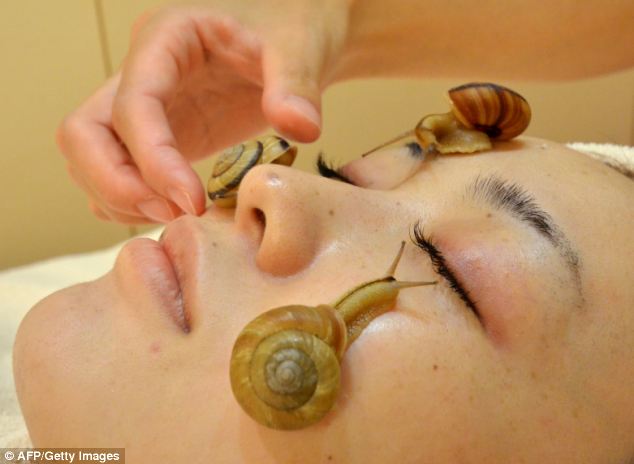 The latest skincare product that promises youthful-looking skin is snail slime. It's been reportedly endorsed by Katie Holmes and Pussycat Doll Ashley Roberts, and sales have skyrocketed in 2013.
According to the Daily Mail, this alternative treatment of snail serum "contains a cocktail of proteins, antioxidants and hyaluronic acid which removes dead cells, reduces inflammation and helps skin retain moisture.
NYDailyNews also reports that skincare spas in Tokyo are also offering snail cream facial treatments.
Jars of organic snail gel have been flying off the shelves at Holland and Barrett UK for £19.99 each.
Here's the ad:
Photo credit: YOSHIKAZU TSUNO / AFP / Getty Images