Valerie* works in the Singapore healthcare industry and was applying steroid creams on her hands for three years to manage "excruciatingly itchy" eczema. After applying emu oil and bamboo gloves just once and seeing a huge improvement, she now uses it regularly, and no longer relies on medication to manage her flare-ups.
Valerie is in her 20s and is studying to be a physiotherapist. For the last three years, she has been suffering from eczema flare-ups where the skin on her entire hand would be itchy, weeping, and covered in bumps.
"The eczema was excruciatingly itchy and it would sting whenever I had to wash my hands or wash something else," she explained.
"I felt embarrassed to hold my boyfriend's hand. I dared not show my hands to anyone at school or in public"
Hand eczema got worse over time
Like most eczema sufferers, the flare ups didn't start out with such intensity.
"When I was a teenager, I would get only one or two tiny spots a year. The adults called it "鸡眼", so i didn't think much of it."
Her condition became worse as she entered her tertiary studies. And, it didn't help that the nature of her studies required a great deal of hand contact, which made her very self-conscious.
"I'm studying as a physiotherapist. It's a very high-contact profession so I often had to touch my course mates during our practice sessions. But, because of my eczema, I held back from doing so."
"Wearing latex or rubber gloves was out of the question too because it would exacerbate my condition."
"Even at home, I wasn't able to do tasks like wash the dishes. I had to depend on my family members to do it for me, which made me feel like a burden"
Seeking treatment
As her hand eczema flare-ups continued to affect her daily life, Valerie sought professional medical help.
"I consulted with a dermatologist at the National Skin Centre who prescribed a strong steroid cream to help with the eczema."
Steroid creams are commonly prescribed for eczema. They are effective, but prolonged use can lead to other problems. "The medication did work for me, but it is extremely drying for my hands. And, over time, I developed very thin skin that would crack, peel or tear easily."
Typically, steroid creams should be paired with a moisturiser to keep the skin from drying out. "But for me, there seemed to be no moisturiser that was hydrating enough to counter the effects of the steroid cream."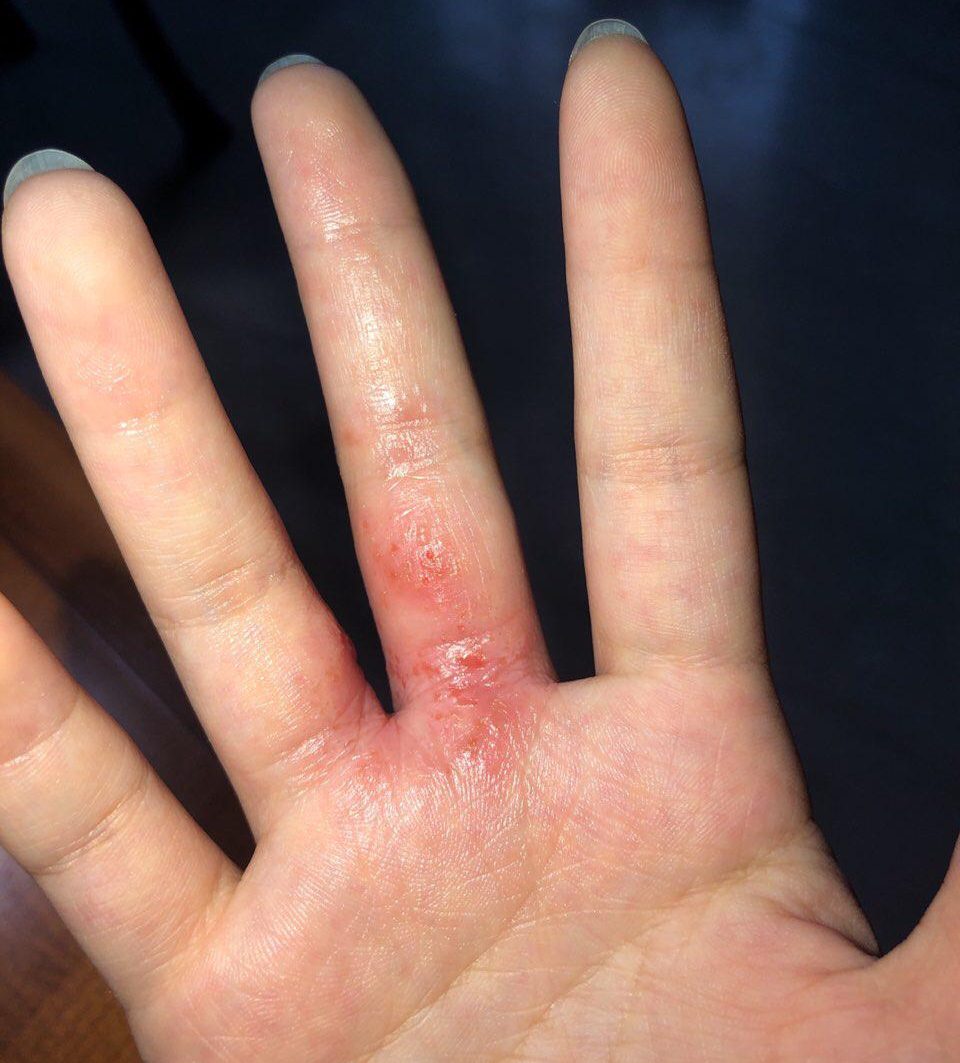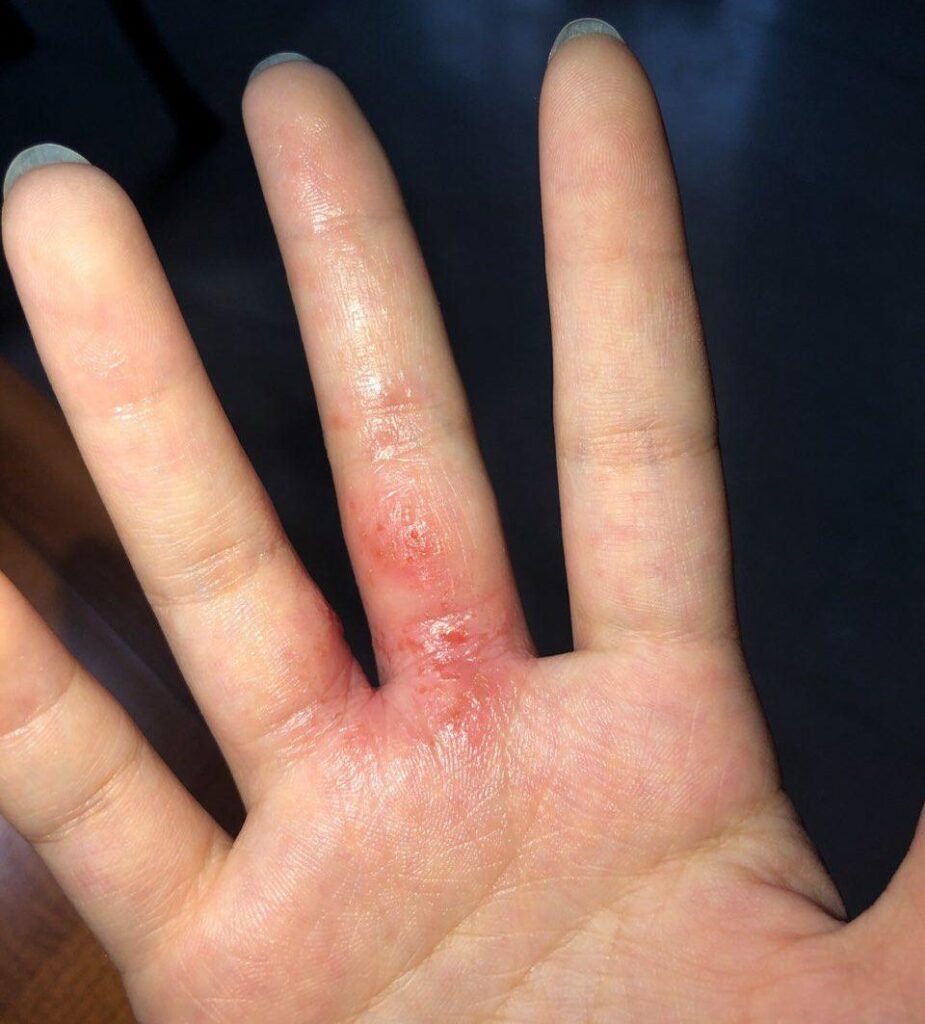 Finding the right moisturiser
Unable to find a suitable moisturiser, Valerie discovered YNot-Natural Pure Australian Emu Oil available in Singapore and decided to try it on her hands.
She applied the emu oil on her hands before going to sleep, and also wore eczema bamboo gloves that same night.
By next morning, the results astounded her. The dry, flaky skin in her fingers were significantly better. Even the redness had gone down.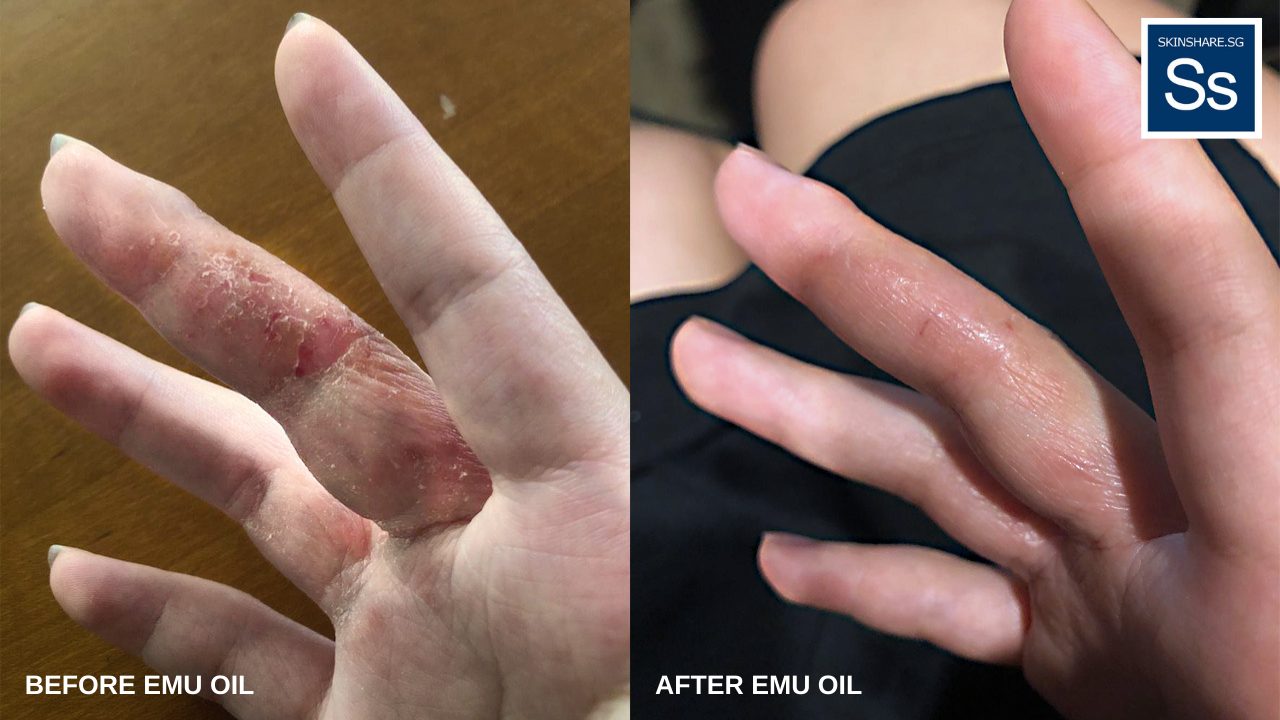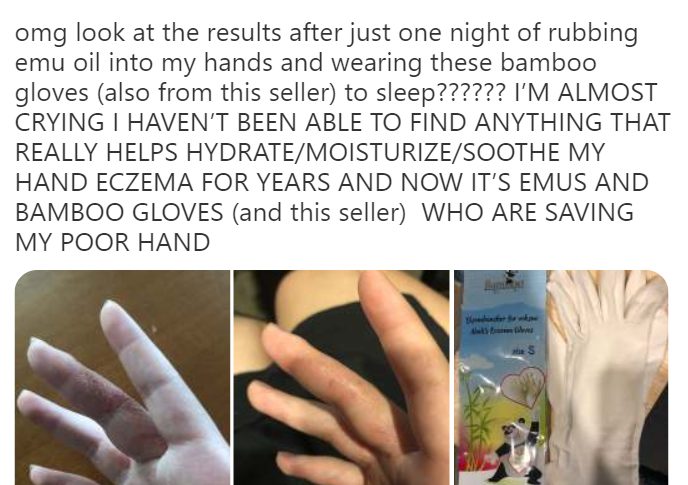 "I was really taken aback because I'm usually a skeptic. But after I told my family about how it had worked for me, everyone wanted a hit of my emu oil"
"In fact, now we even apply a little bit on a small patch of my cat's skin where there's frequent signs of irritation and slight loss of fur and it has been helping," she added.
Emu oil is extremely effective at hydrating the skin because the lipids in the oil closely resemble human skin, making it more effective at penetrating the skin's surface.
READ MORE: How does emu oil hydrate the skin so well?
Another reason why the emu oil worked so well was because she combined it with bamboo gloves.
Bamboo gloves are extremely lightweight and breathable, to the point that you barely notice you are wearing them. The less sensation you feel, the less chance there is of triggering an itch.
READ MORE: How bamboo gloves help you stop scratching at night
"The bamboo gloves were super soft and comfortable. The gloves help retain the emu oil on my hands and also not allow it to stain everything around me when I'm sleeping," she added.
No longer dependent on steroids
In her new routine to manage her hand eczema, Valerie applies emu oil and wears bamboo gloves whenever her hands feel dry. In addition, she no longer needs to apply steroid creams to manage her flare-ups.
"I no longer have extremely bad outbreaks all over my hands. The eczema only recurs over one finger now, so I no longer use the steroid cream and only use the emu oil once in a while when necessary"
Several weeks after using emu oil and bamboo gloves regularly, her hands no longer appear dry, flaky or weeping, and she can do her daily tasks as usual without feeling self-conscious.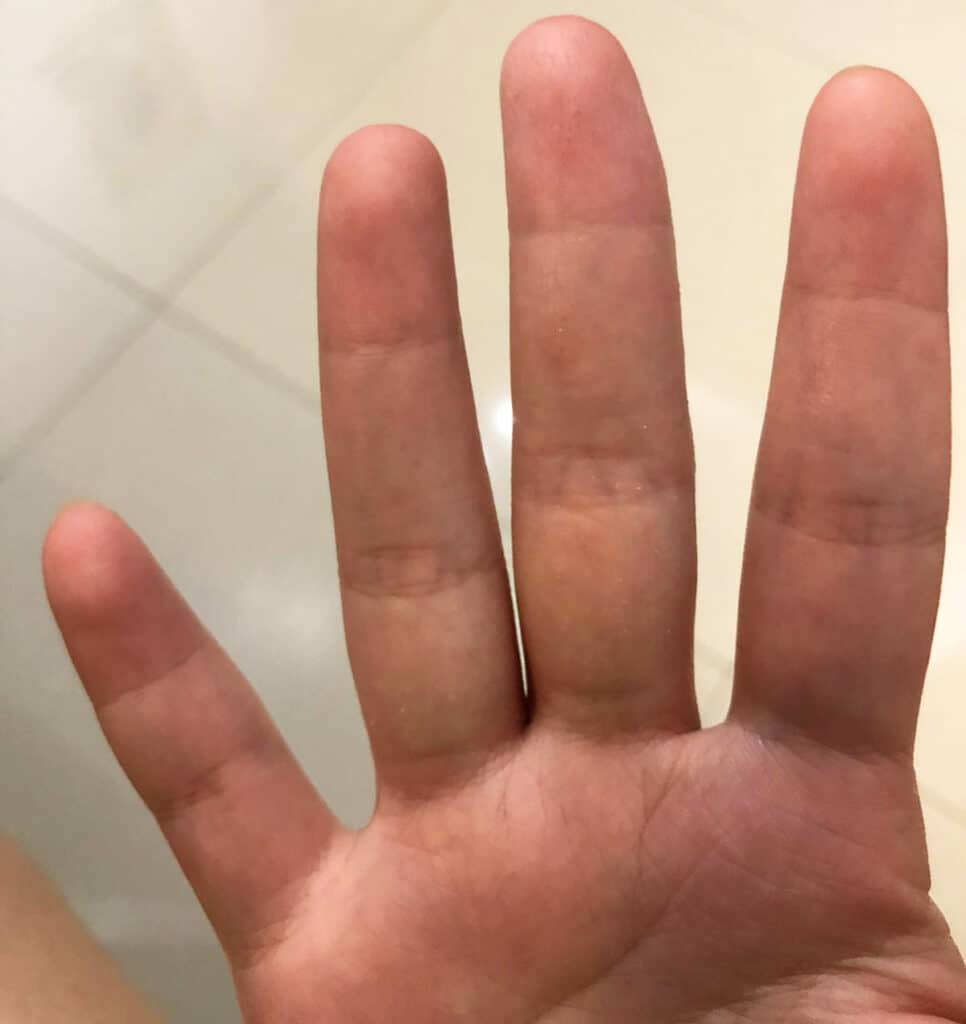 Products used
About Skinshare Singapore
Skinshare.sg is a skincare and nutrition platform for eczema. We source for the best skincare products from around the world to help the dermatitis/eczema community in Singapore and the region. Our goal is to help CALM, CARE and HEAL your skin for the long term, without resorting to harsh steroids or drugs.
[Welcome Offer] Enjoy 10% off your first order at skinshare.sg. Use promo code "FIRST" during checkout. While stocks last
* Names changed for privacy