Sara is the mummy to her 9-year old daughter. Her daughter is a talented harp player, but suffers from eczema that causes her hands to break out in itchy red blisters.
"My daughter frequently complains that her eczema makes it difficult for her to concentrate on her music and her studies," said Sara.
In the past, Sara brought her daughter to see a paediatrician as well as a skin specialist. Both of them prescribed topical steroids. "We did apply it on and off, and it does work. But, the problem always comes back even worse than before," Sara added.
"It got to the point where the palms of her hands were covered in blisters, with red and itchy skin. My girl couldn't sleep and had trouble concentrating on her music and academic learning."
Desperate for an alternative solution, Sara contacted Skinshare.sg after reading how similar eczema sufferers in Singapore were able to heal their skin. "I chatted online with a Skinshare consultant for advice on my daughter's skin. They were very helpful and it gave me hope and confidence to try their products," said Sara.
Our recommendation
Our consultant advised Sara to approach the problem in several ways:
Prevent infection
Firstly, for the broken and weeping blisters, Sara should help her daughter apply an antibacterial gel like Argasol Silver Gel to avoid infection. Keeping the area clean helps to avoid further itching and inflammation.
Promote healing
Next, to promote healing, she should apply YNot-Natural Pure Australian Emu Oil. Emu oil is a natural oil that is effective at hydrating the skin. And because it contains lipids, it helps to reduce redness and inflammation.
Protect from scratching
Thirdly, we advised her to wear bamboo eczema gloves to sleep at night. Wearing gloves at night can reduce unconscious scratching at night, preventing the skin from further damage.
Eczema gloves that are made from bamboo are extremely lightweight and breathable. They come in children's sizes, so it fits well, and she would barely notice she was wearing it. The less sensation she felt, the less chance there was of triggering an itch at night.
Eliminate triggers
There was also a chance that the chemicals in her regular body wash and shampoo were irritating her hands every time she used them. Many people can be intolerant to preservatives in regular cleansers, so we recommended her to switch to Y-Not Natural Soft Touch Body Wash and Y-Not Natural Nourishing Shampoo.
Healed in three weeks
Sara applied the Argasol gel and emu oil on her daughter's hands before going to sleep, and also put on eczema bamboo gloves. In the daytime, she would apply a thin layer of emu oil and Argasol before going to school. She also washed only with the recommended body wash and shampoo.
BEFORE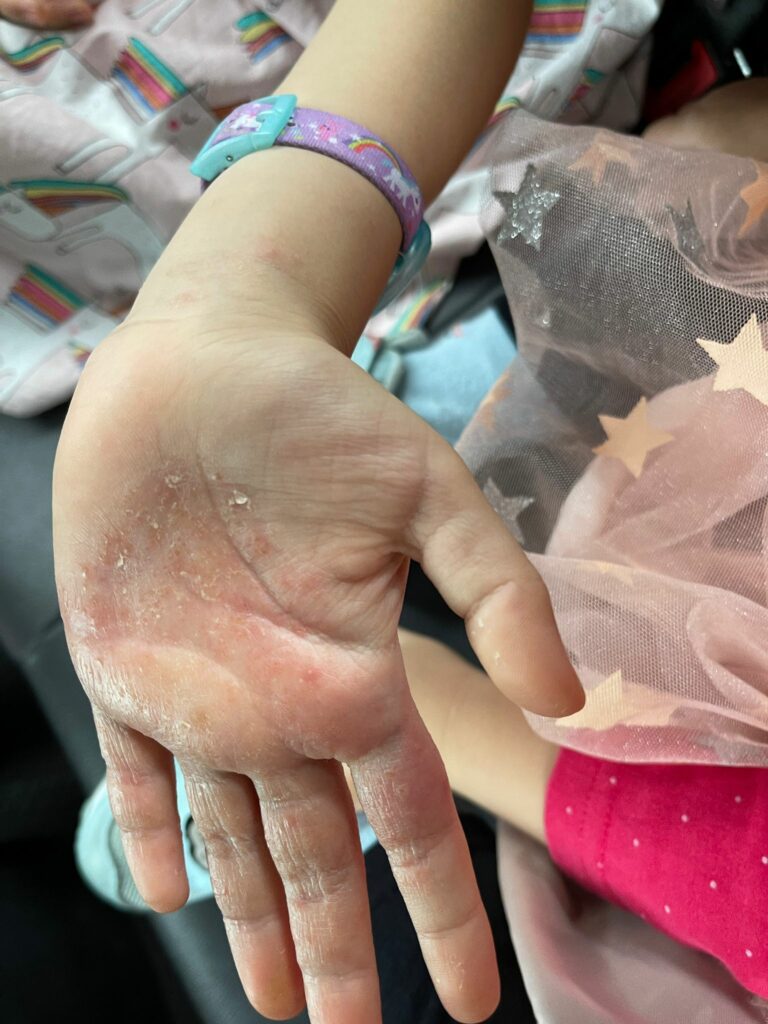 AFTER
Three weeks after regularly applying Argasol Silver Gel and YNotNatural Emu Oil, and only washing with YNotNatural Body Wash, her hands have healed significantly. The redness and blisters have disappeared.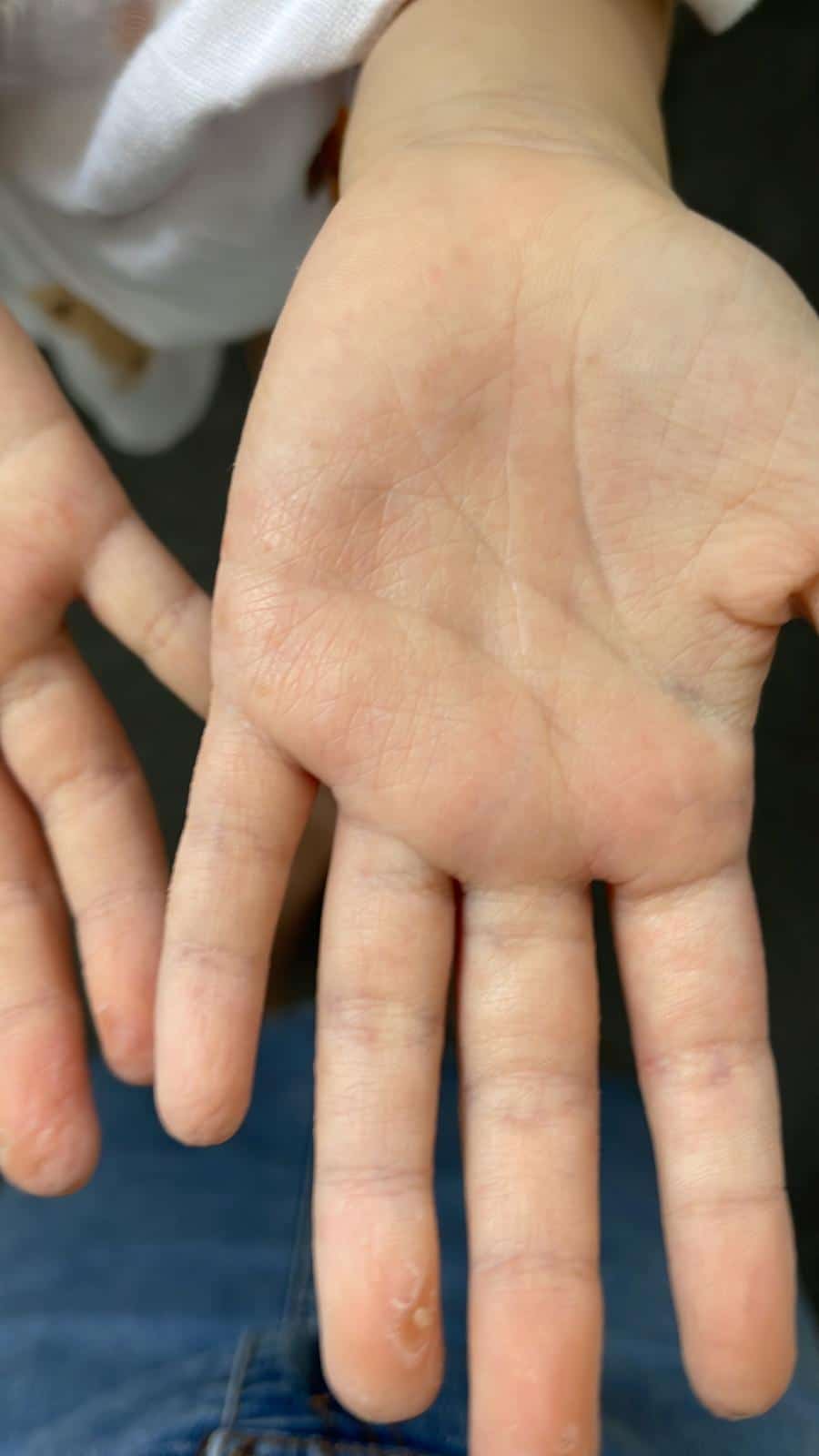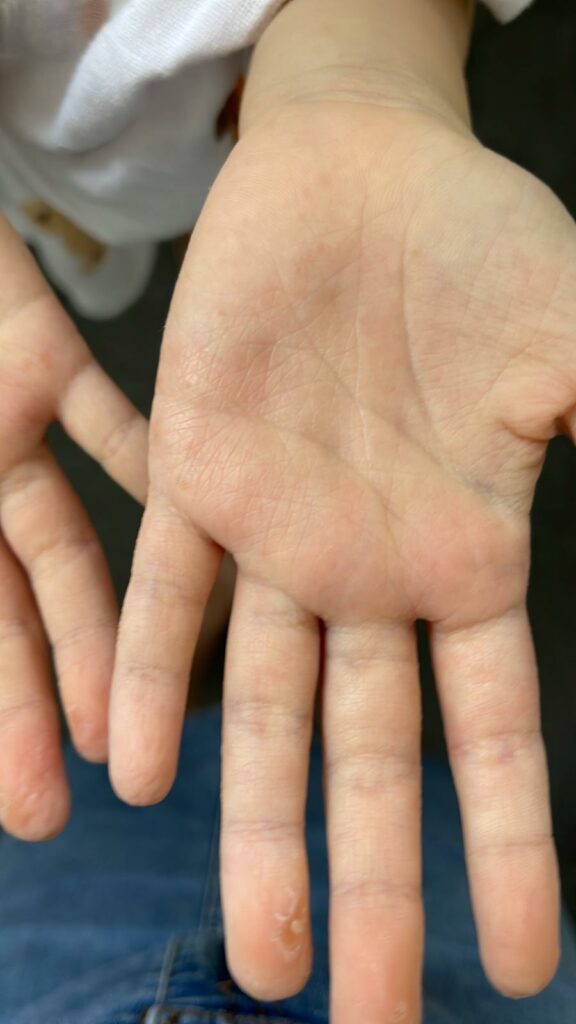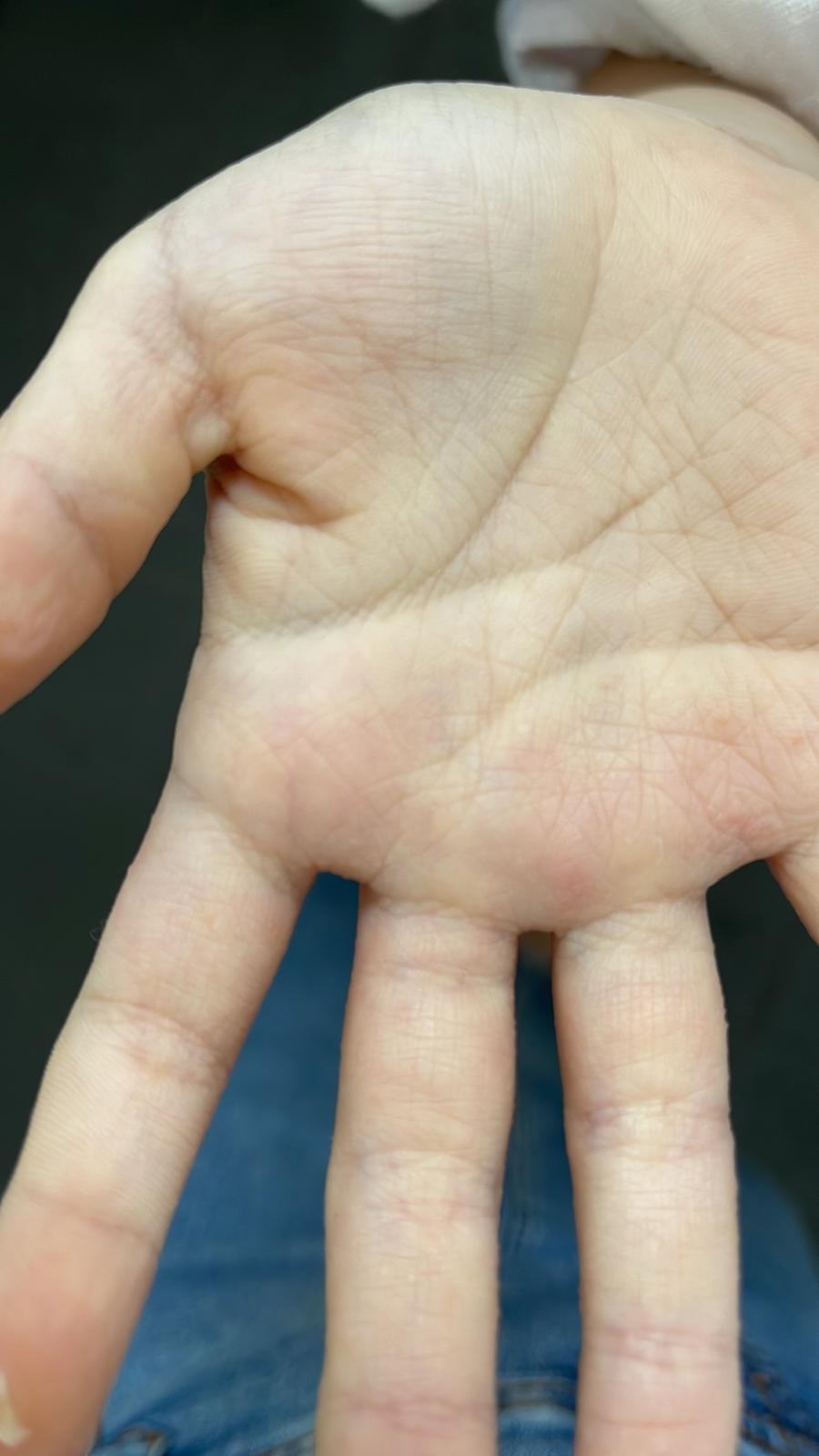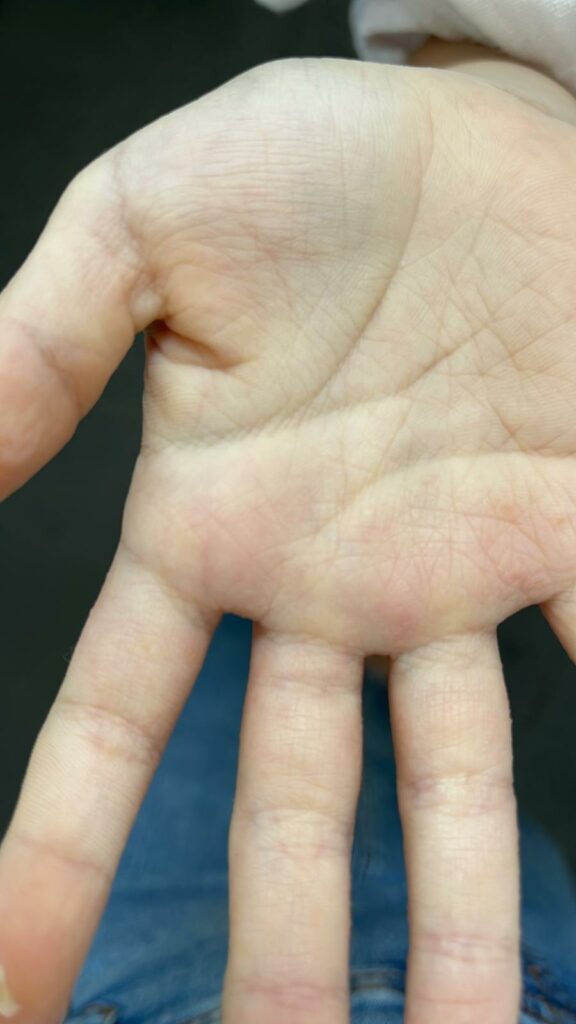 "It has worked wonders. After using the products for three weeks, my daughter is finally recovering after suffering from pain, itching and blisters for the last two years"
"My girl loves the Argasol Silver Gel and Emu Oil because it's easy to apply and absorbs very fast, so it doesn't affect her busy schedule. In fact, after regular use, the Emu Oil has made my girl's skin softer and her thin skin is getting back to normal", Sara said.
"She also loves the body wash and shampoo. The shampoo makes my girl's hair very shiny and soft. It doesn't get tangled, even without using any conditioner," she added.
"The bamboo gloves are soft and comfortable to wear and easy to wash. I just wash the gloves by hand and it dries quickly, ready to use again."
"The most important thing is that my daughter is much happier now. She is more confident about herself and her music again. We will be travelling to the UK for a harp performance, and we can't wait!"
Products recommended
Argasol Silver Gel
YNot-Natural Pure Australian Emu Oil
Children's Bamboo Eczema Gloves
Y-Not Natural Soft Touch Body Wash
Y-Not Natural Nourishing Shampoo