Skinshare Singapore is proud to be part of a Public Forum organized by the Singapore General Hospital : SGH Allergy Centre. This is a Free Public Forum on how to cope with Adult Allergies, with talks given by doctors/dermatologists. Topics include :
Stop the Itch! Coping with Atopic Eczema
Drug Allergy
Myths & Truths of Food Allergy
Allergic Rhinitis & Asthma
Mark your calendar to join the doctors and skincare experts on 1st July 2017!
Read further below on details to register :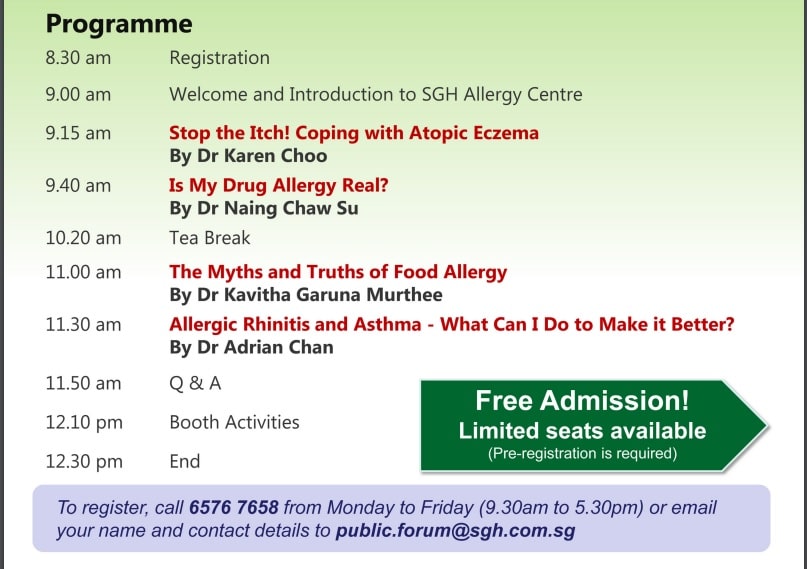 Link to original event : https://www.sgh.com.sg/subsites/pgmi/Events/Pages/CopingWithAllergies.aspx
Update :
The Allergy Public Forum was successfully held over the last Saturday, 1st July. A total of 162 participants attended the event and great response by the public.