During one of my eczema flareups, I scratch until my skin bleeds, because feeling pain is better than feeling itchy.
But as a result, my skin is torn and damaged, and eczema scars will form the next day from the dried blood.
I know that these scars are not as permanent as a surgery or an actual wound, but they look terrible all the same.
For one, after my skin heals from intense itching and scratching, that area looks darker. This is known as post-inflammatory hyperpigmentation, and it can look similar to scars.
Or, the opposite happens, and that area of skin loses its pigment, resulting in lighter patches. This is as post-inflammatory hypopigmentation. Like hyperpigmentation, this can also be mistaken for scarring.
Another side effect of the scratching is lichenification. This is where the skin becomes thickened, rough, and leathery.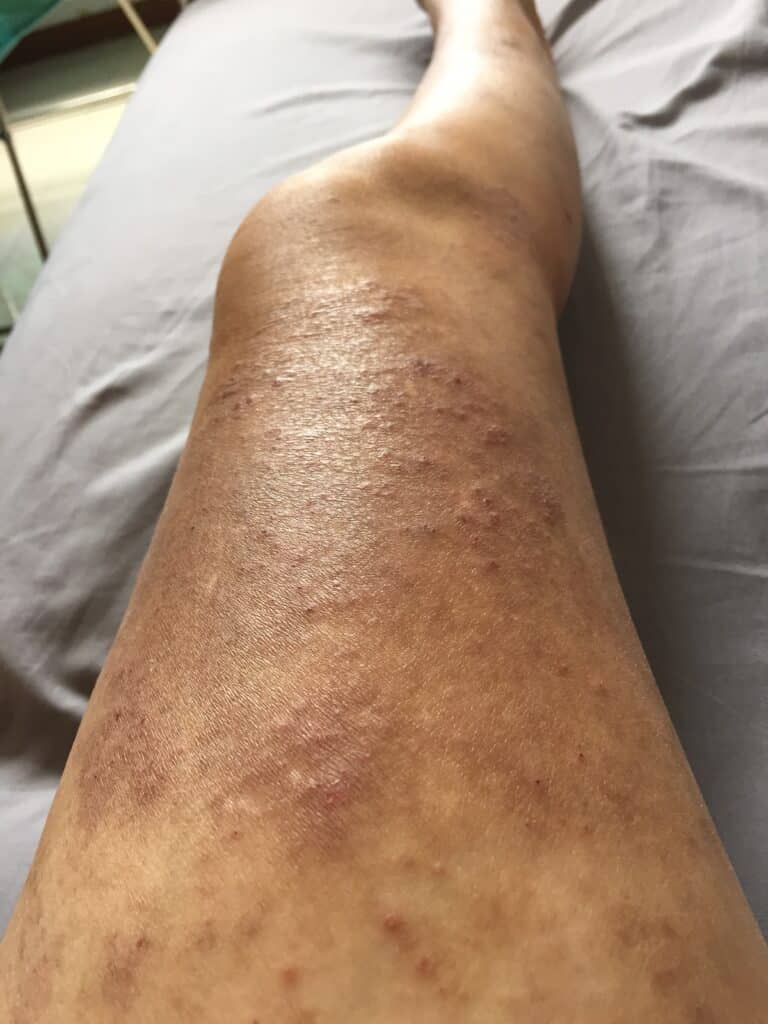 Now imagine the scratching happening night after night. Every night, I am opening myself up to secondary infections, even more scratch marks, and continuous skin damage that doesn't get a chance to heal.
After the flareup ends (hopefully!), I am left with scarred skin that looks darker (or lighter) than other areas, with wrinkles and dry skin. It's frustrating and unpleasant to look at, despite my eczema having calmed down.
How to naturally improve eczema scars?
The first thing that people might think of when removing scars is to go for laser treatment, but those are more for surgical scars. For eczema scars, there are more natural, less invasive ways to help make them less noticeable. One of these treatments is emu oil.
Emu oil is a natural oil derived from the fat of the emu, a flightless bird native to Australia, and has long been used for various skincare and medicinal purposes, including eczema scars.
How does emu oil help reduce the appearance of scars? Some reasons could be: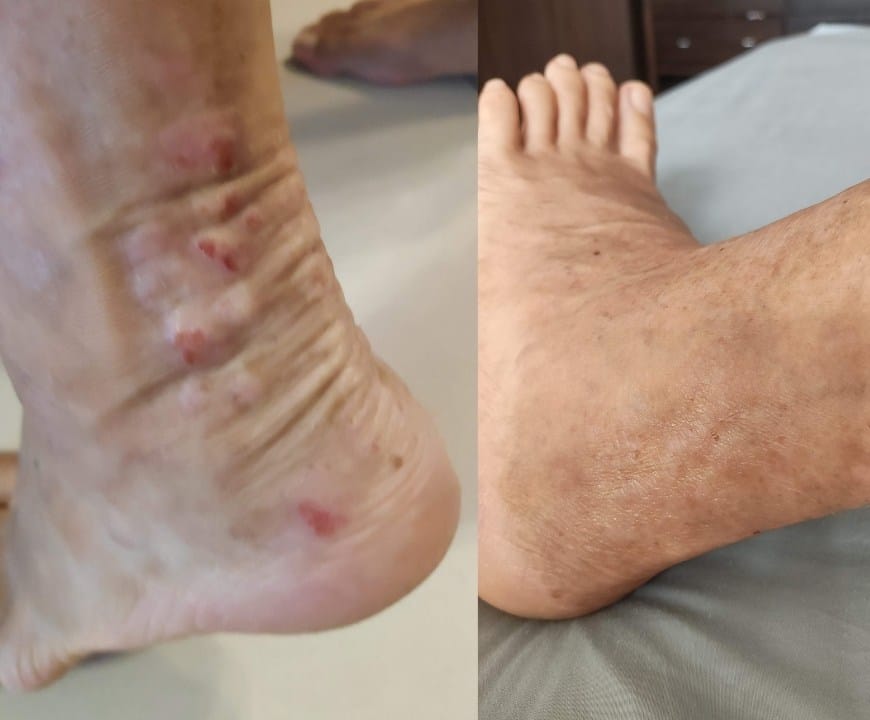 Tips on applying emu oil on scars
Your results may vary when using emu oil for eczema scars. To get the most benefits, take note of the following:
Before starting, test by applying emu oil on a small area of skin first, to ensure you don't have any allergic reactions or adverse effects
Once you are confident that emu oil won't give you a bad reaction, you should apply emu oil consistently to the scarred area, even after the wound has fully healed
Be patient, as scar improvement can take several weeks or even months to become noticeable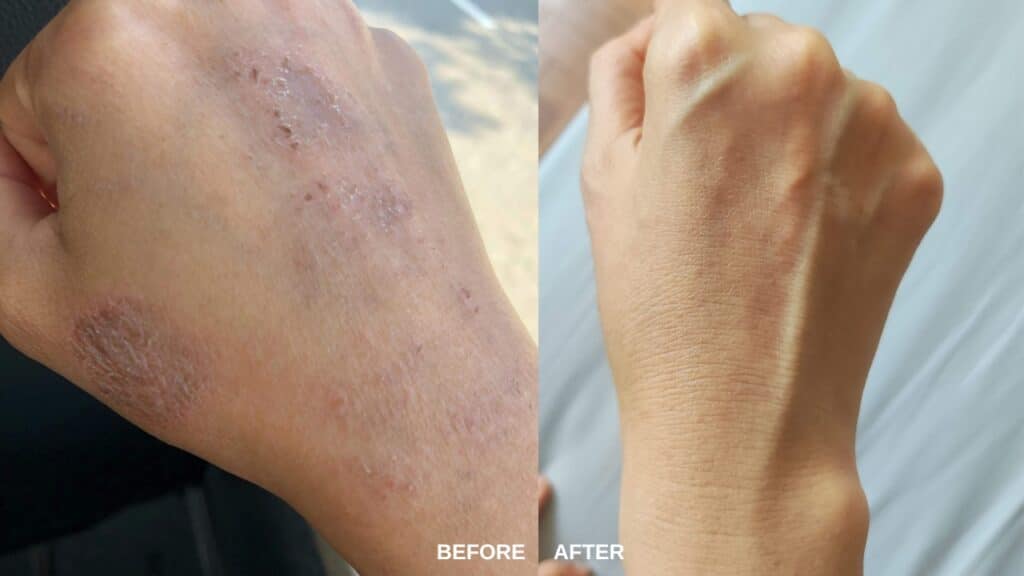 Frequently-Asked Questions
These are the most common concerns I get through chatting with my customers. I hope it helps to understand how emu oil can work for your scars.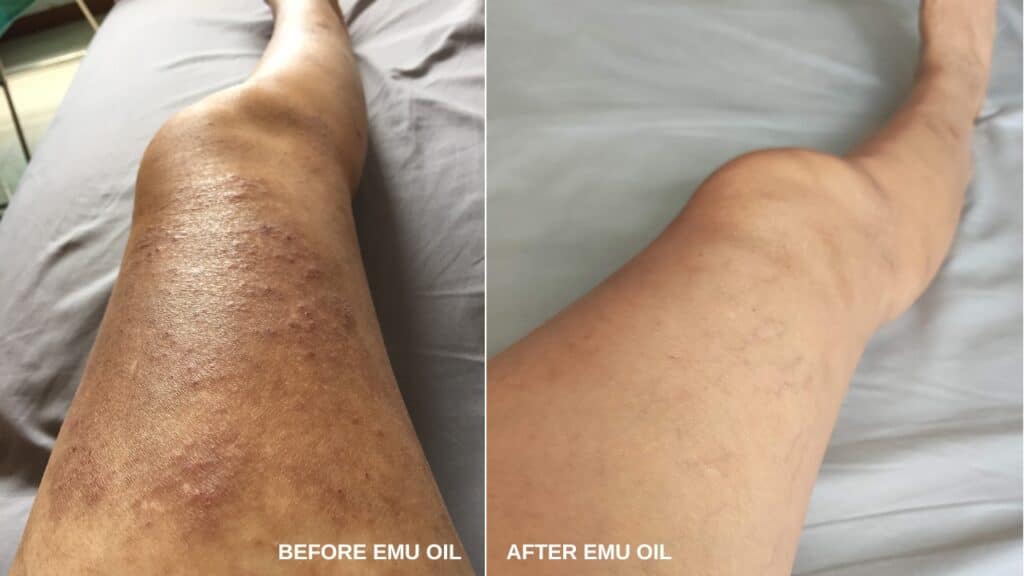 Pure Australian Emu Oil by Y-Not Natural
One of the leading brands of emu oil, Y-Not Natural is processed at a pharmaceutical rendering plant registered with the Therapeutic Goods Association (TGA) and HACCP Australia Food Safety Accreditation.
It is the only Emu oil company in the world that has direct access to testing Emu oil for biological activity. In this facility, the emu oil is steam infused with 0.02% eucalyptus which is known for its antiseptic, antibacterial, anti-inflammatory, anti-rheumatic properties.