Janice* from Singapore developed eczema a few years ago. It started from her feet, but the rashes soon spread to her legs, arms and hands.
Her rashes were so itchy and painful that she was afraid of bathing because of the stinging sensation.
"I can feel the itch starting to appear on my face and I'm trying very hard not to scratch it."

Janice (*not her real name)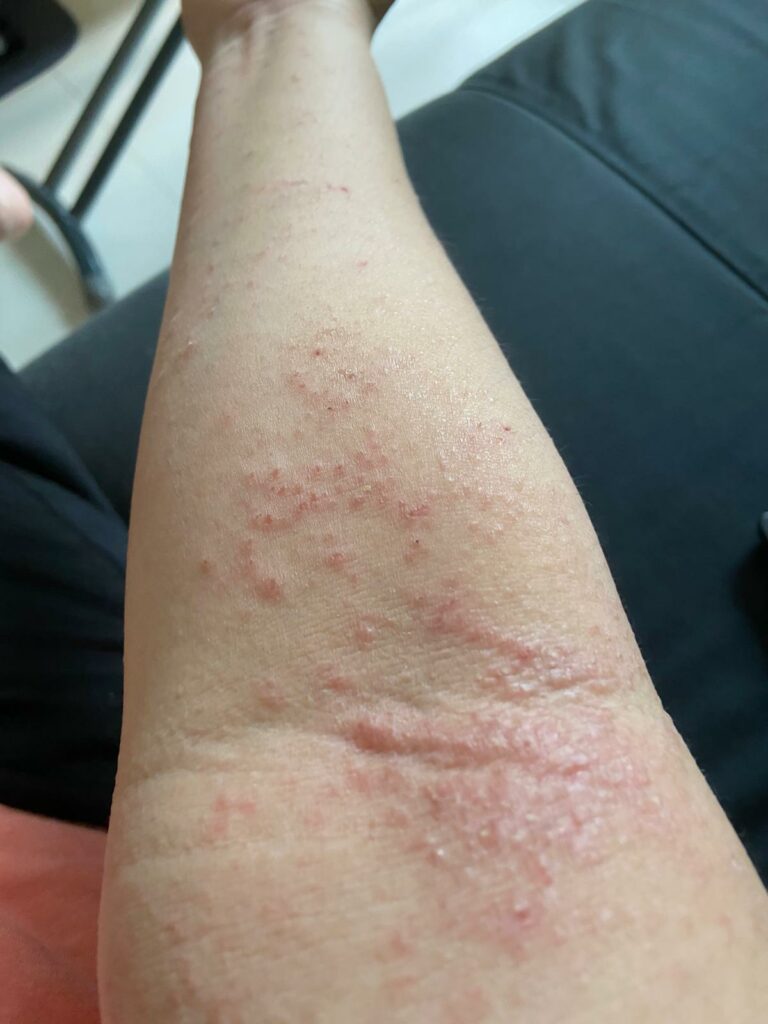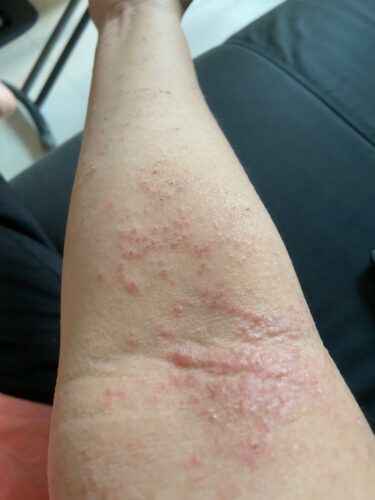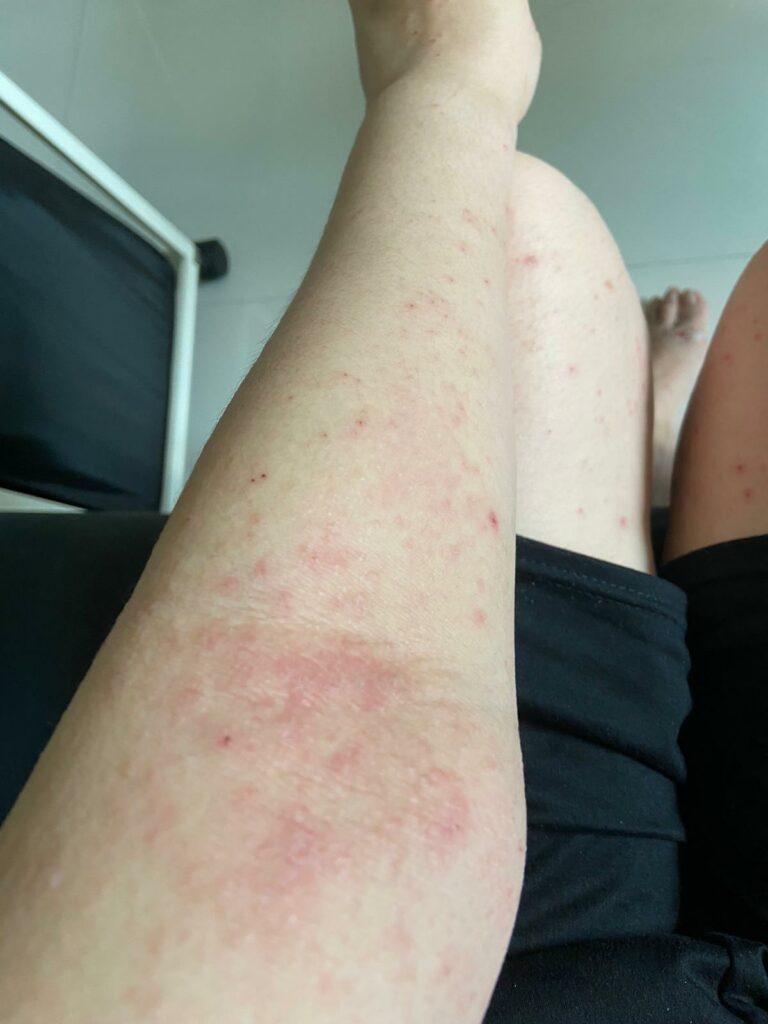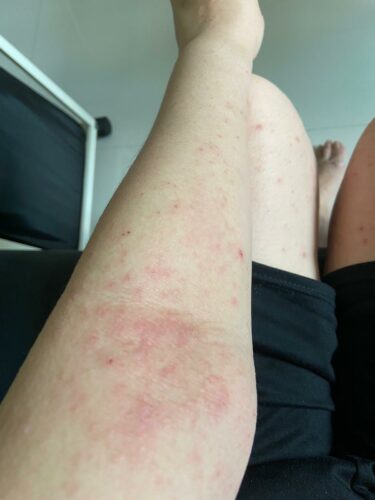 Unable to find a long-term solution
Janice tried some anti-inflammatory medicines, but those didn't really help.
"It became worse in the 2 months when the pandemic lockdowns started. I tried to apply zinc oxide and moisturiser, but nothing seemed to work."
Then, she tried supplements such as vitamin C and fish oil, which helped to keep the itch away for a little while, but did not help the skin to heal.
"I spent so much money to see a supposedly 'famous' skin doctor in Bedok. He prescribed some unlabelled creams, and told me to apply it thickly. After using it, my skin recovered very quickly, but it would quickly relapse again when I stopped applying his cream. That's when I realised that the creams contain steroids."
Janice's experience with topical steroids, where her skin flares up once she stops applying it, is commonly known as topical steroid withdrawal (TSW).
"So I decided to stop, and that's when the rashes came back on my legs, then spread to my hands. Now I can even feel it coming up to my face."
Finding relief and healing
We recommended her to try the following steps to calm and heal her skin:
First, clean the wounded skin. Apply an antiseptic on wounded areas and red areas. We recommended Argasol Silver Gel. Leave it to absorb for 5 minutes or so before doing the next step.
Then, moisturize and reduce inflammation. We suggested she apply a thin amount of Y-Not Natural Omega 369 Pure Emu Oil. Pure emu oil has lipids that are easily absorbed into the skin, and help reduce inflammation.
READ MORE: How emu oil helps eczema.
Next, dietary changes. We also gave her a list of eczema foods to avoid, as well as a list of foods that promote healing.
A few weeks later, Janice informed us that the eczema on her arms had cleared up and healed.
"My skin has healed quite a lot! Other than applying the Argasol and emu oil, changing my diet also made a difference."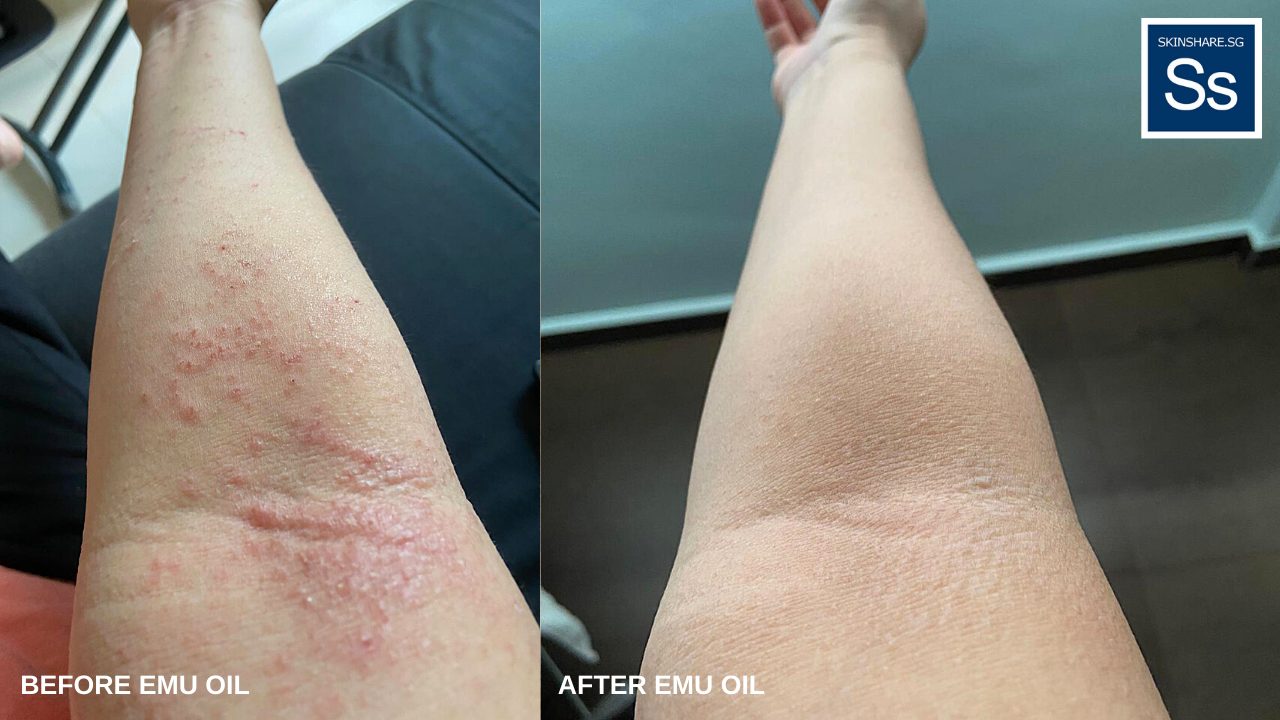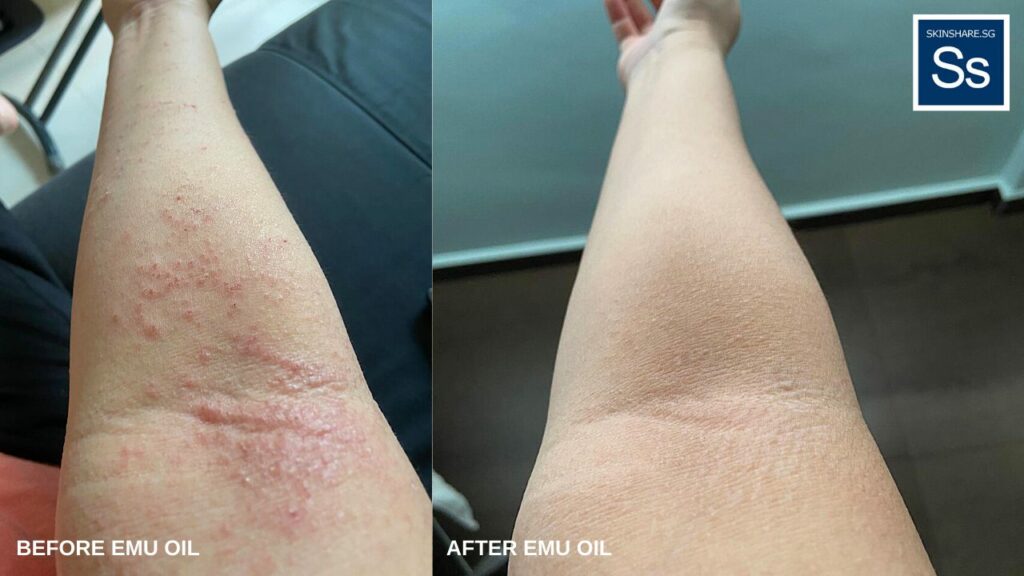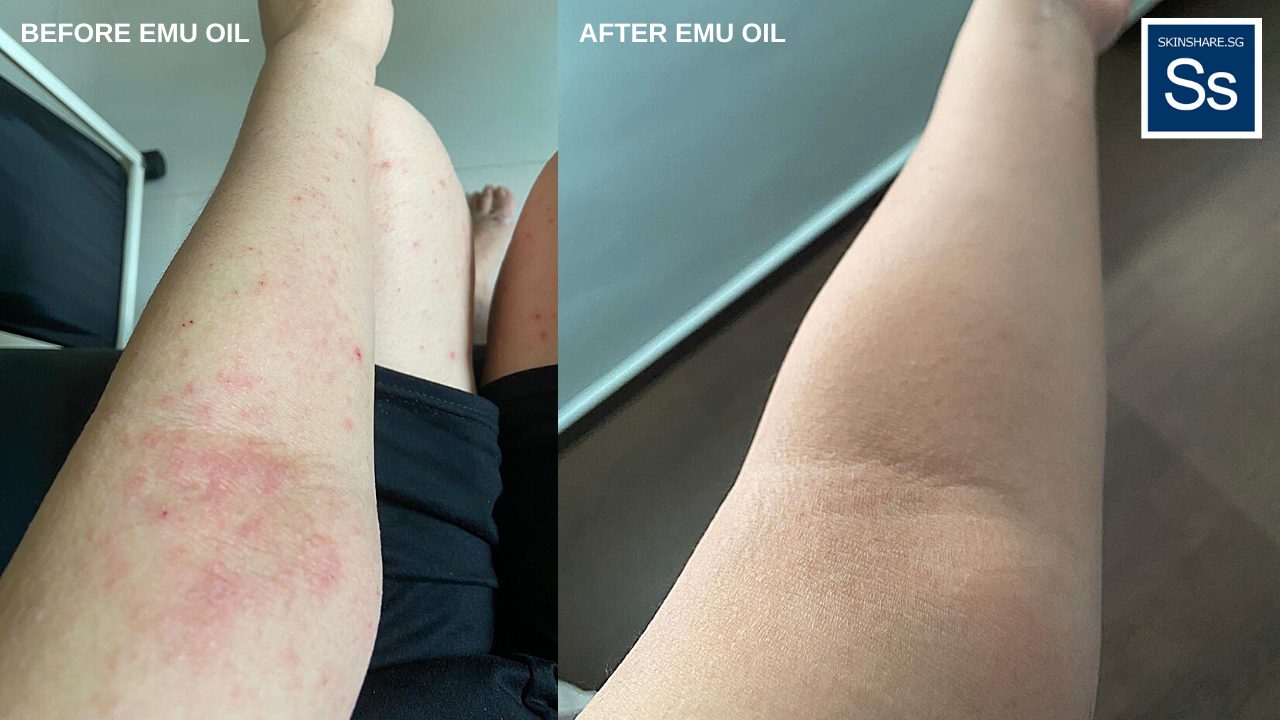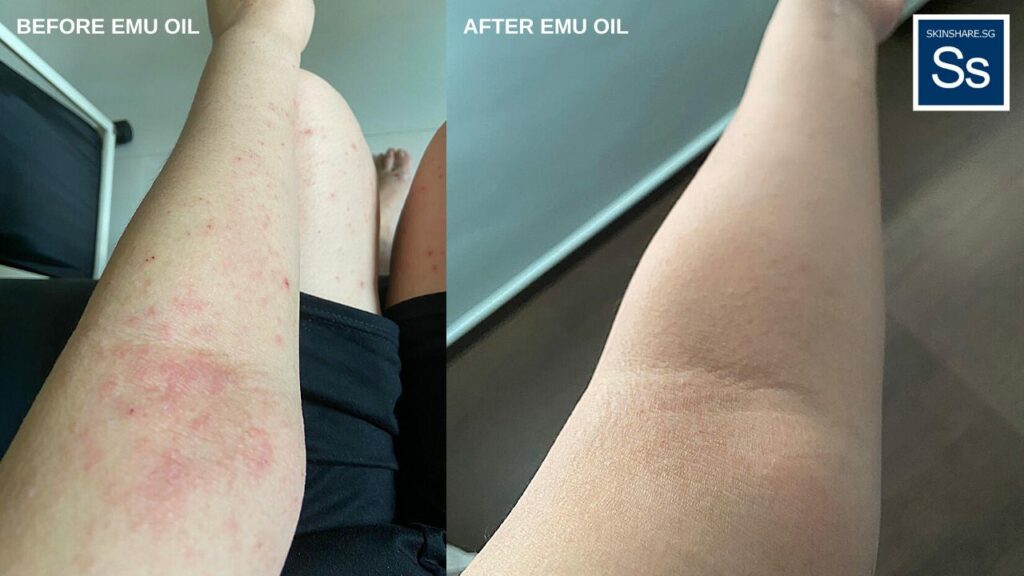 By following the suggested skincare regime and food list, Janice was able to see results, without resorting to topical steroids.
"Since I was working from home, I had more control over my environment, humidity and temperature. I was also able to follow the food list by cooking at home."
Recommended products for arm eczema:
About Skinshare Singapore
Skinshare.sg is a skincare and nutrition platform for eczema. We source for the best skincare products from around the world to help the dermatitis/eczema community in Singapore and the region. Our goal is to help CALM, CARE and HEAL your skin for the long term, without resorting to harsh steroids or drugs.
[Welcome Offer] Enjoy 10% off your first order at skinshare.sg. Use promo code "FIRST" during checkout. While stocks last