A great idea indeed : 2-in-1 cream – both itch-relieving and moisturizing at the same time. Suu Balm  is formulated here in National Skin Centre (NSC), Singapore back in 2011 when a dermatologist, who was running the itch clinic at NSC found a need for eczema sufferers to relief their itch and at the same time helps to moisturize the skin. He formulated with the chemist an itch relieving moisturising cream that can serve both this function. By the very fact that it was formulated by a medical professional, it will give you a peace of mind that the ingredients are safe.

What are the key ingredients in Suu Balm?
Suu Balm's key ingredients are menthol which cools down itchy, irritated skin, and -ceramides to keep skin smooth and healthy.  Menthol – which acts by cooling the skin, and triggering receptors in the nerves in the skin, blocking the transmission of itch signals to the brain. It is steroid-free and paraben free. It also contains the standard ingredients which helps to retain moisture ie. glycerin and urea.
When & How to use Suu Balm?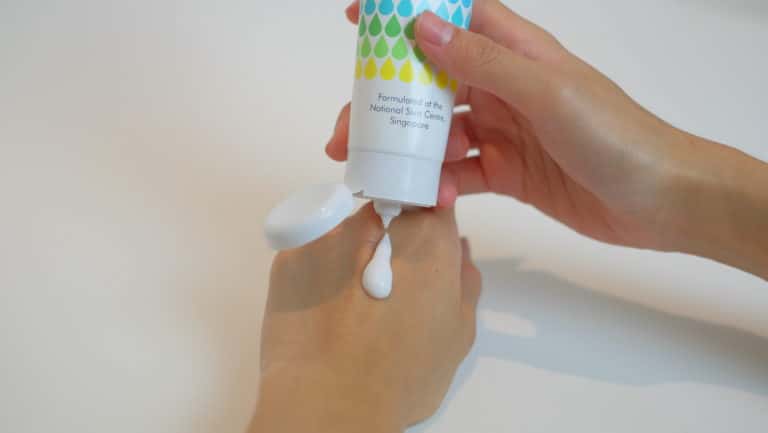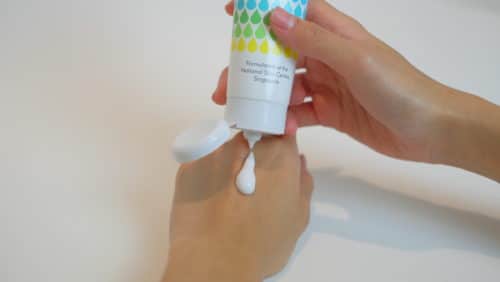 Suu Balm is designed for anybody with dry, itchy skin, to provide rapid itch relief and to help increase the frequency of moisturising. Breaking the itch-scratch cycle will help prevent further damage to the skin from scratching. It is lotion-based, so it's light and easy to spread. For mildly dry skin, you do not need to additionally apply other lotion, Suu Balm will suffice to moisturize the skin at the same time.
My weakest part of the skin which is still itchy due to dryness and exposure to irritants are my feet. After my daily moisturizing regime, anytime I feel a slight sensation of itch coming on, I lightly applied Suu Balm cream over the area. After about 2 minutes, it emits a menthol tingling feeling which masks the itch sensation. That distracts me from scratching to relief the itch.
However, when I forget and start scratching at night and cause injury to my thin skin, then I can't apply Suu Balm on that area because it is not to be used on broken skin and the menthol cream can sting a little on open wound. Thus, prevention is better than cure so it is best to apply when the skin itchy and dry. 
Some children may not like the smell of menthol, and may sting a little for sensitive tender young skin under 3 years of age. But with the success of Suu Balm with itch-relief for mild to moderate eczema sufferers, Suu Balm Kids was launched soon after. As of May 2018, Suu Balm Kids have been launched to cater for the itch-relief needs for babies and toddlers.
Where can I buy Suu Balm?
Due to popular demand and search of an effective itch-relief lotion, we have decided to add Suu Balm into our range of dry skin and eczema skincare online shop. Because of it's menthol content, it provides quite fast itch-relief and is very effective to prevent scratching. It is important to prevent scratching because scratching injures the skin. Injured and inflamed skin takes longer to heal and may be subjected to infection. However, do note that menthol may cause irritation to wounded, broken or raw/thin skin so do apply with caution.
We hope this cream will help you to relief the intense itchiness and break the itch-scratch cycle so that your skin have the chance to fully heal. Finding a suitable cream that works for you or someone you care for can be a challenge. What works for one person may not work for another. Another important consideration is that depending on your current skin condition, which may change depending on the flare cycle, so can the effectiveness of a product. For any new cream that you try, before applying liberally, it is best to do a skin patch test with a small pea size sample of the lotion on your elbow and observe for a day.
Itch-relief cum moisturizing lotion formulated by a dermatologist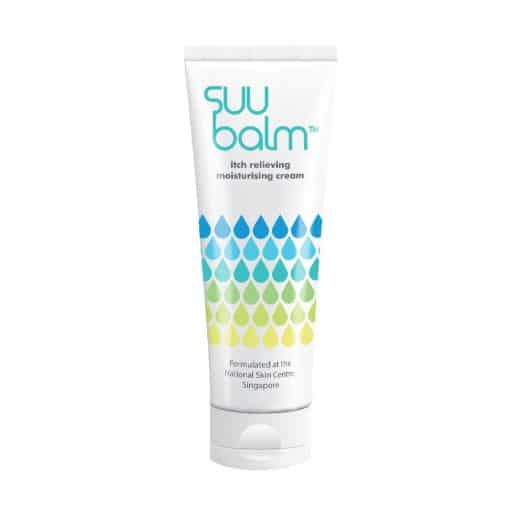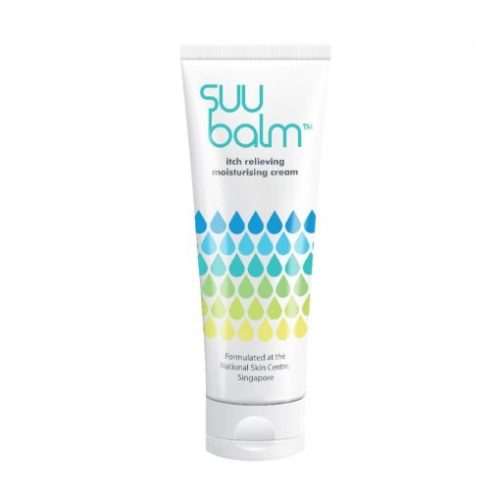 Suu Balm™ Rapid Itch Relieving Moisturiser (75ml)
Suu Balm™ Kids Dual Rapid Itch Relieving Moisturiser (45ml/75ml)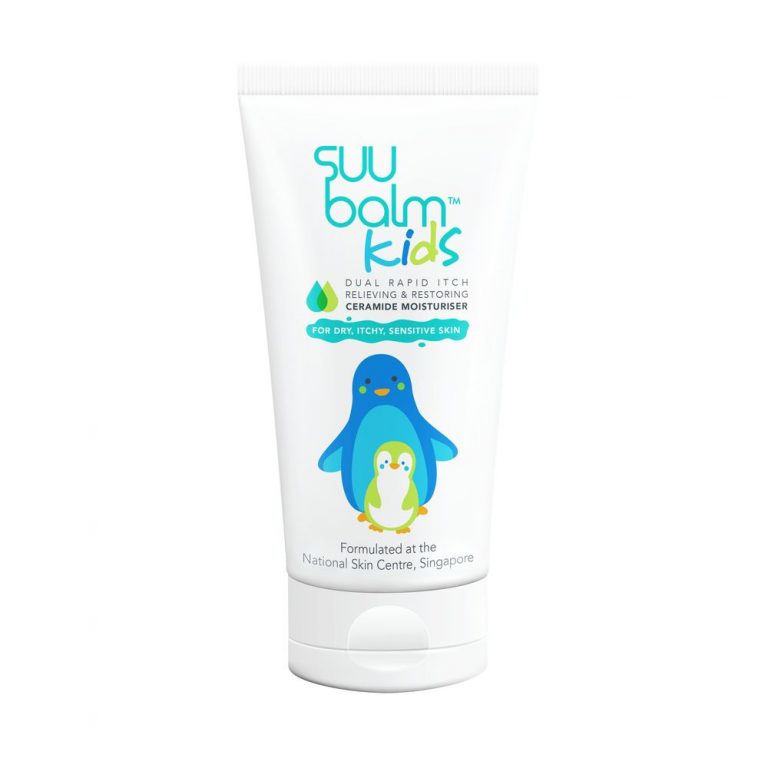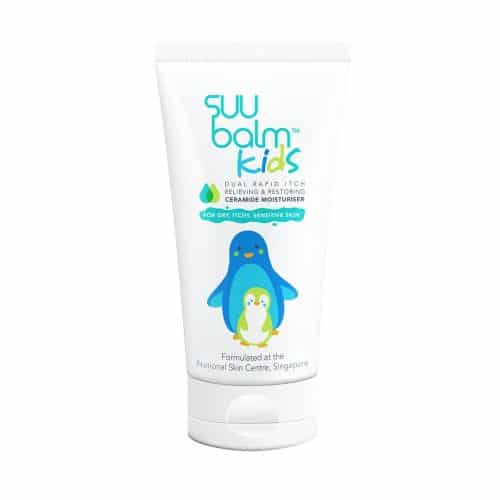 Menthol for fast, cooling itch relief
Light and non-sticky for frequent use
Ceramide formulation to moisturise
Steroid-free and Paraben-free
Now available at Skinshare SG, includes FREE normal postage. Courier delivery (1-2 working days) also available.
[
Need to find more itch-relief skincare remedies?
Want to find other ways to relief itchy-skin? Read more skincare regime articles here to relief itch and manage your skin condition.