Skinshare Singapore recently collaborated with The Epoch Times to explain the benefits of emu oil.
Epoch Times is a popular regional Chinese-language magazine that is popular in Taiwan, Hong Kong, Malaysia and Singapore. With 8 million readers, it is one of the largest Chinese advertorial in existence.
Their recent article entitled "Superior Oil from Australia" in issue No. 727(3 Jan 2019) explains how emu oil has been used for centuries in Australian Aboriginal culture to protect and heal the skin.
The article also talked about the multiple benefits of emu oil in skincare and as a muscle ache relief. The difference between this natural oil versus other natural oil were also explained in this write-up. And our brand (Y-Not Natural) were chosen among many others due to it's superior quality and careful production process.
As part of the collaboration, we shared our emu oil goodness to more elderly readers by sponsoring emu oil samples in their recently Health Event on pain management by doctors and TCM physicians.
The full article is embedded below (click the image to view large version)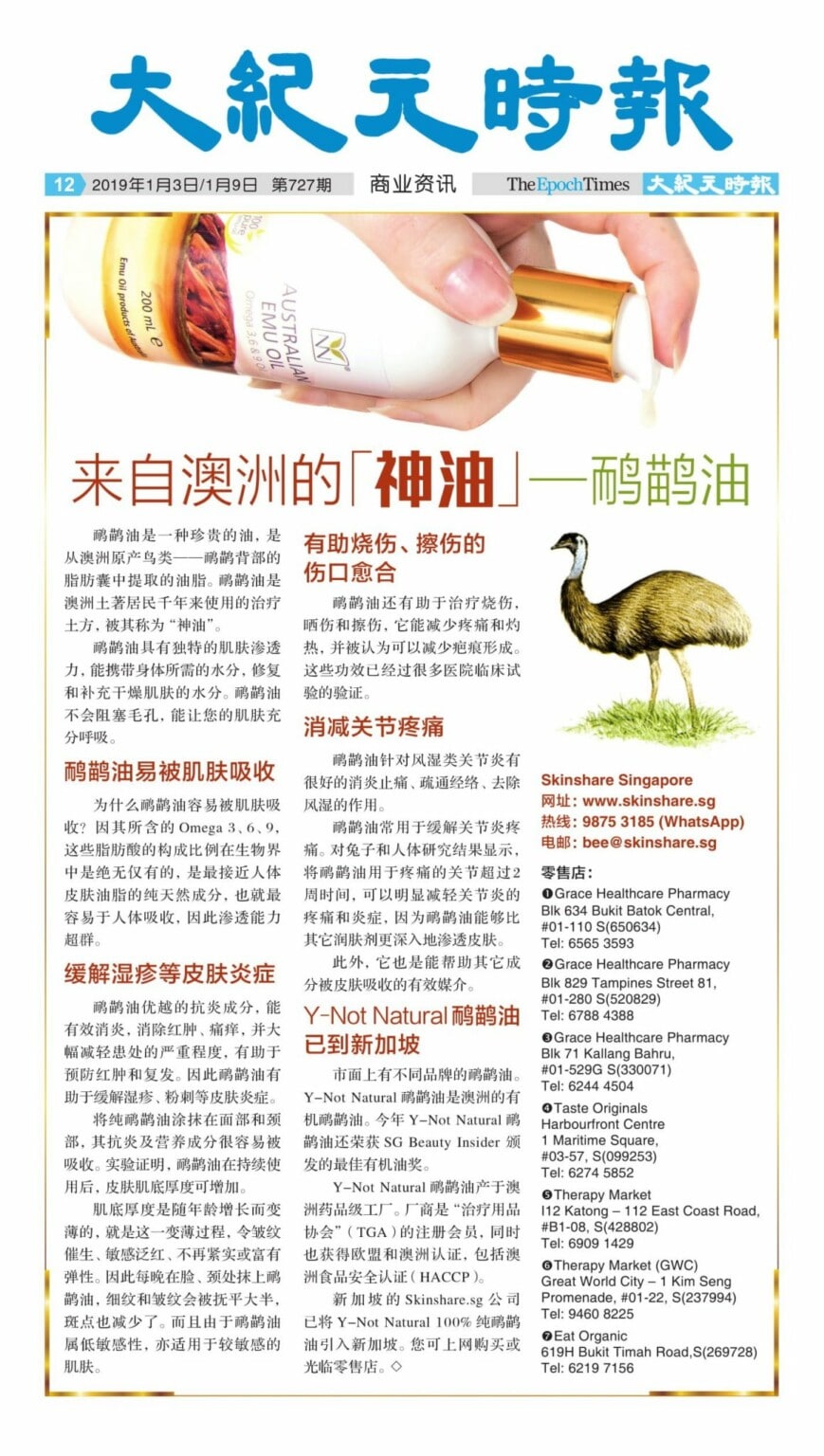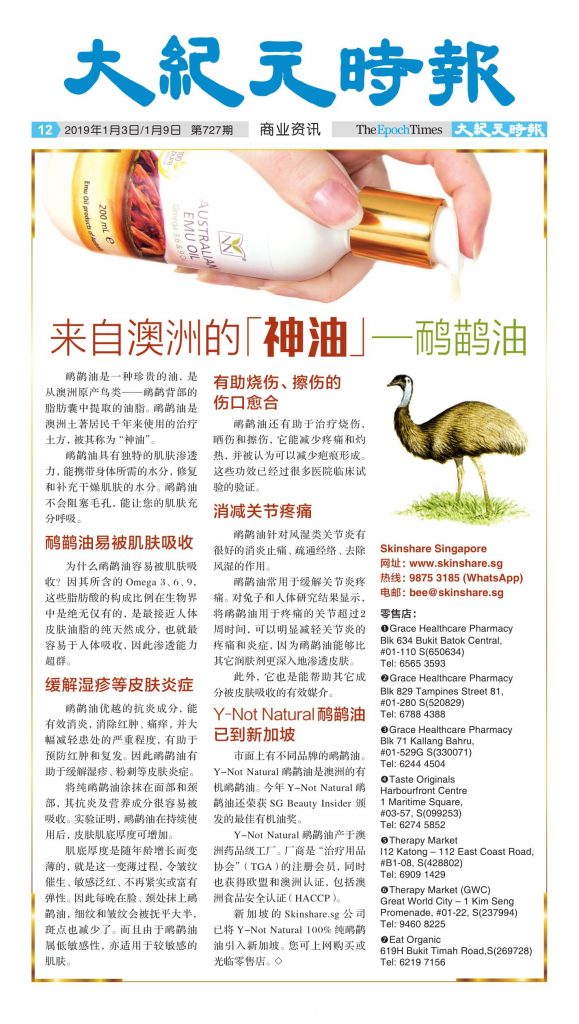 Buy Emu Oil at 10% off
Our 100% pure Australian Emu Oil from Y-Not Natural can be purchased online at 10% off for first-time customers, with free delivery in Singapore. Use coupon code "FIRST".