Seborrheic dermatitis is a form of eczema which affects body parts which are oily or mainly the scalp. It causes scaly patches which are red and itchy. In most cases, it can also be associated with severe and stubborn dandruff.
Seborrheic dermatitis can also be called scalp eczema, scalp dermatitis, chronic dandruff, seborrheic eczema or seborrheic psoriasis. For infants, the condition is known as cradle cap and causes crusty, scaly patches on the scalp.
What are the Common Triggers?
Causes of scalp eczema is not easy to identify. It can be due to a specific trigger or a combination of reasons. According to Wedmd, common triggers of scalp dermatitis includes :
Stress
Genes (if there's a family history)
A yeast that lives on skin
Certain medical conditions and medicines
Cold, dry weather
Harsh detergents, solvents, chemicals and soap
It rarely occurs due to poor hygiene. Unlike many other forms of eczema, seborrheic dermatitis is generally not the result of an allergy.
Once the skin has become inflamed with any form of eczema, any exposure to detergents, soaps, shampoos etc. will aggravate the irritation in the skin and scalp. This can be a major factor in causing the seborrhoeic dermatitis to become more severe and persistent.
Symptoms of Seborrheic Dermatitis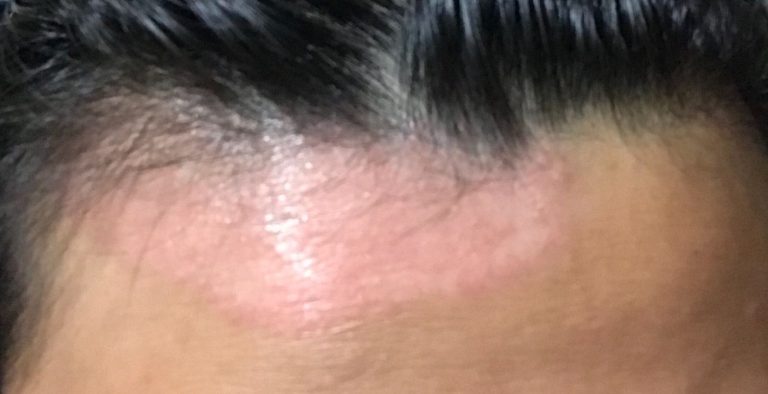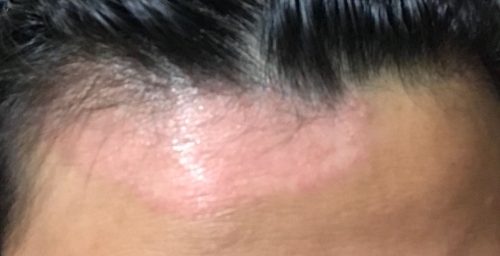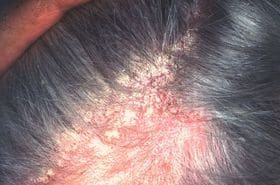 Depending on whether you have dry or oily scalp, and skin type may experience slightly different symptoms. In addition, some shampoo and conditioner which uses harsh chemicals may also aggravate the symptoms further. Common symptoms observed for scalp eczema sufferers are :
Itchy scalp
Burning
Skin flakes (dandruff)
Yellow scales or crust
Red, inflamed skin
Although this condition affects the areas of skin with grease glands and it can develop a greasy-looking scale, greasy skin is not the cause of seborrhoeic dermatitis.
Natural Remedy & Treatment to Relieve Symptoms
Since it is a form of eczema, this condition is not curable but can be managed with proper hair and scalp care. During severe stage or flareup, you will need to visit the doctor, who will prescribe specific shampoo and/or medicated ointment to apply accordingly.
Treatment for seborrheic dermatitis focuses on loosening scale, reducing inflammation and swelling, and curbing itch.
Once the condition is under control, you should maintain and prevent flareup by using natural shampoo and conditioner. Most of the over the counter generic shampoo and conditioner brands contain harsh chemicals, which can either aggravate the scalp or cause it to dry further. Here are some tips on how you can manage scalp eczema in daily care :
Alternate between using natural shampoo and your prescribed medicated shampoo. A recommended 99% natural-based shampoo is YNN Natural Australia Emu Oil & Essential Oil blend shampoo, which helps with dry and damaged scalp. It is also pH-balanced for sensitive scalp.
Avoid rubbing the conditioner on the scalp. Conditioner should suffice by just applying on hair itself and avoiding contact with the scalp.
If your scalp is dry and inflamed, apply pure emu oil to help minimize inflammation and naturally moisturize the scalp. YNotNatural Australian Pure Emu Oil is non-greasy, fast absorbing, pharmaceutical grade pure emu oil which has helped many scalp dermatitis sufferer relief their scalp. It contains

deep-moisturizing emu oil which mirrors the skin's natural lipids to reach the lowest layers of hair and scalp in a way that plant-based moisturizers simply can't.
Seborrheic dermatitis can often be mistaken as fungal infection or infected/dirty scalp due to poor hygiene. If you are experiencing chronic symptoms, make an appointment with your doctor to get the correct diagnosis and treatment.
99% Natural & Pure Shampoo and Conditioner!
YNotNatural Nourishing Shampoo & Moisture Repair Conditioner
Aromatically mild using natural essential oil
Gentle, pH balanced
An optimum amount of 100% pure pharmaceutical grade emu oil is included, which helps to moisturise the scalp, soften the hair and prevent broken/split ends.
No oily residue remains on your hair, as the beneficial oils penetrate the hair shaft to deliver the nutrients needed.
Now available at Skinshare Singapore! Price includes free delivery (Singpost normal mail), delivered to the comfort of your home.
Click Here to Order
Also available at Retail stores :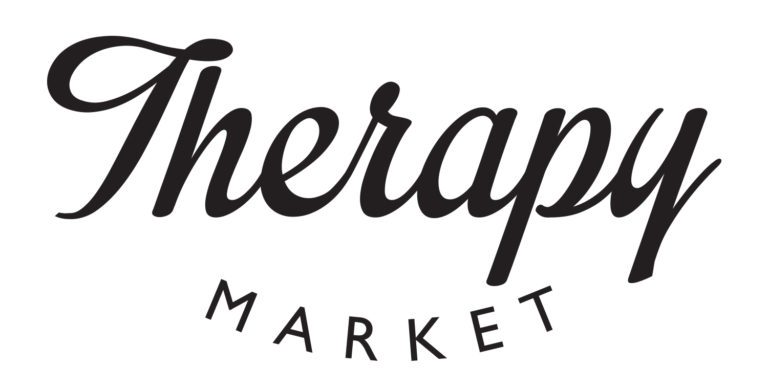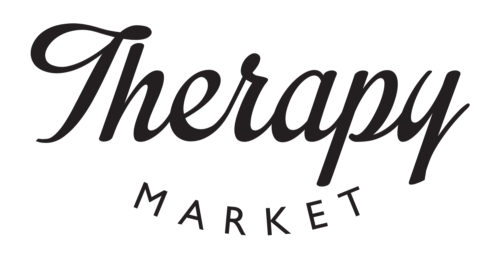 [Source : National Eczema Society, National Eczema Organization]

photo credit: Dermatologia Online Eczema da contatto al nichel via photopin (license)